YouTube sensation Saloni Gaur is excited to have her very own show on the OTT platform, Uncommon Sense With Saloni.
Saloni says it's not easy to make people laugh.
"Even if you are censoring your content, you'll still end up hurting someone," she tellsSubhash K Jha.
Congratulations! You have your own show now.
It's an amazing feeling!
I am thankful to my audience and everyone who has supported me in my journey.
I never thought that someday I would have my own show and now when it has actually happened, it feels like living a dream.
How did the show happen?
Someone from SonyLIV's team sent my team a mail to schedule a call.
Before that call took place, I was thinking that may be they want us to promote some of their shows.
But to my surprise, they asked us to propose an idea for a show.
They gave us full creative liberty.
We made a team and pitched the idea for Uncommon Sense.
They really liked it and we started preparing for it in mid-June.
Now, the first episode is out.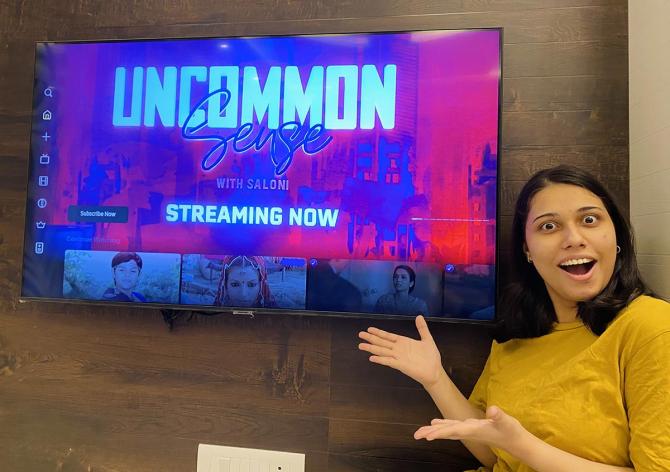 What will you include and what will you leave out for sure?
I don't know.
There's no specific recipe for my content.
I always try to include pop-culture references in my work and I believe there are certain feelings of people which we should not hurt. So I always take care of it.
Public sentiment seems to get hurt very easily these days. Is it possible to be funny without hurting anyone at all?
I don't think that's possible.
Even if you are censoring your content, you'll still end up hurting someone.
Not just comedy, this is the case with everything on social media.
A few days ago, some actress posted her pictures from a magazine shoot days after losing her father and she got trolled.
I mean, it's her father, her life, who are we to say anything?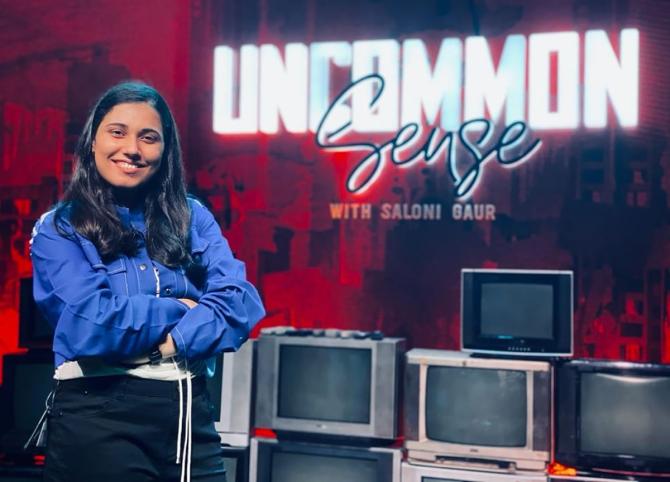 Would you say we Indians lack a sense of humour?
I don't think so.
I believe people in India take offence on jokes because maybe that joke doesn't suit their narrative.
But they will laugh at a joke by that same person if it's in their favour.
Your rise as a prominent comic talent has been swift. How do you see your journey so far?
My journey has been great.
I always read Harishankar Parsai's novels and stories to understand what satire actually means and anything that I learn from his writings, I try to incorporate in my work.