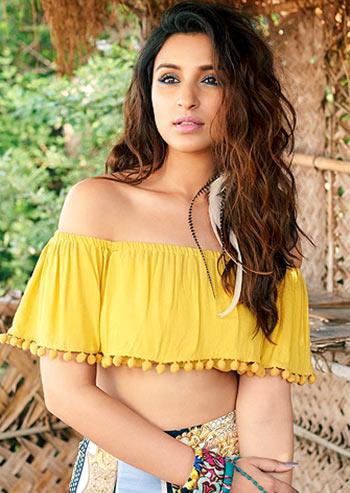 There are actresses like Aishwarya Rai Bachchan, Kareena Kapoor Khan, Deepika Padukone and Sonam Kapoor, who enter the film industry with inborn glamour.
Not only do they adore fashion but pick on-trend clothes that'll highlight their appeal to the fullest. With an entourage of stylists adding in today's scenario, they've just gone from wow to va va voom.
But there are some like Rekha, Sridevi, Urmila Matondkar and Karisma Kapoor who worked hard on their sensuality and wardrobe.
We take a look at some of the latest heroines to join the makeover bandwagon and their incredible shift from boring to bombshell.
Parineeti Chopra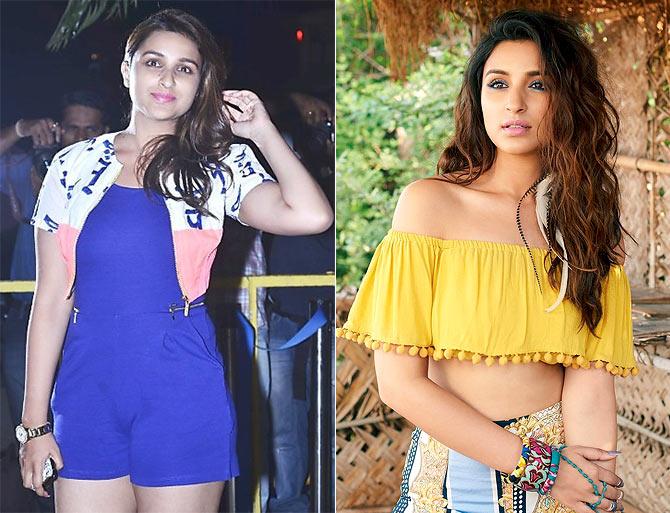 Ever so relatable on screen, Parineeti Chopra's dowdy appearance came in the way of her star imagery.
But the vibrant star's efforts to tone up and raise her style game a notch or two have done her a world of good. Don't you agree?
Aditi Rao Hydari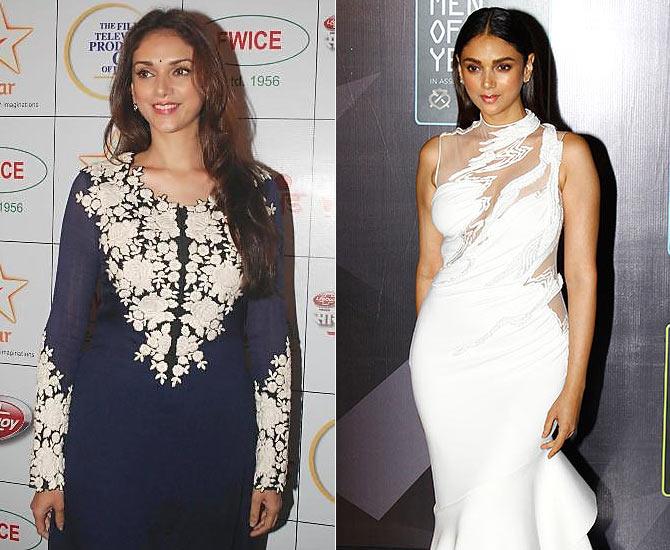 She may have caught our attention as Sonam Kapoor's 'bua' in Delhi 6 but the elfin Aditi Rao Hydari didn't take too much to dispel that imagery in our head.
Her glossy transition on the red carpet is a fashion feast.
Prachi Desai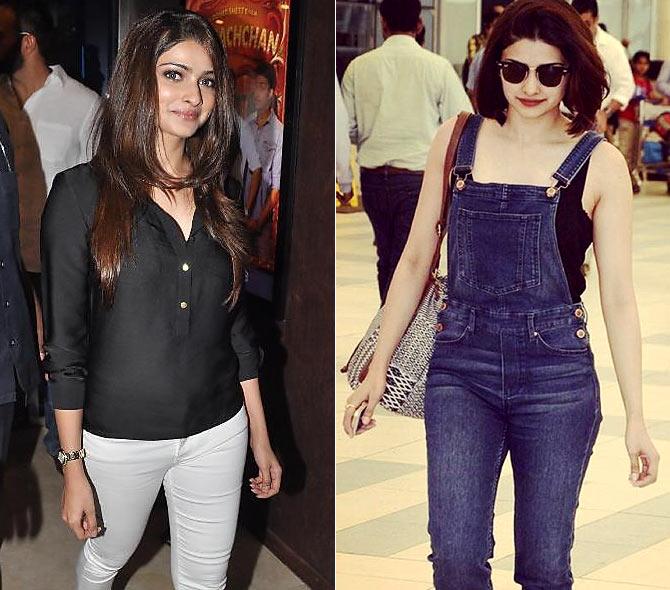 Often one's coy image in the world of make-believe translates off screen too. Prachi Desai entertained her plain Jane reputation for a bit before giving it (and those locks) up for good to get all hip and swanky.
Alia Bhatt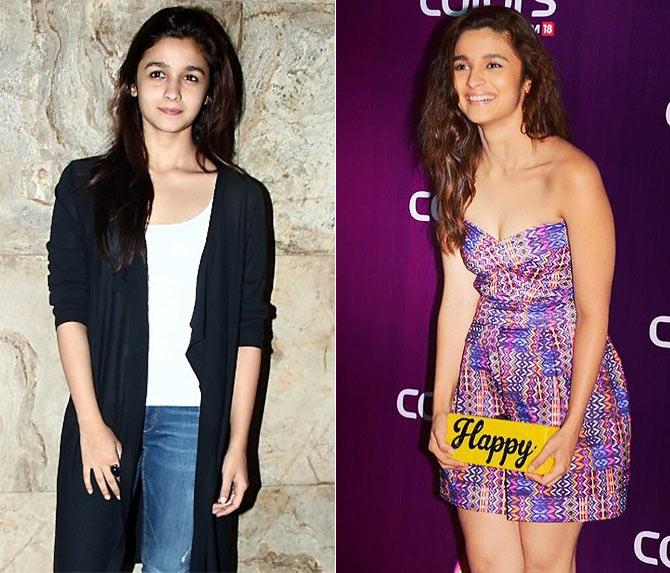 Everything about her Shanaya in debut Student of the Year screams chic but Alia Bhatt turned out to be quite a dull clotheshorse in real life picking clothes that drowned or aged her. Only a couple of years of featuring on 'worst dressed' lists made her realise the importance of dressing up.
Now we've got a fun and flawless fashionista on the roll.
Radhika Apte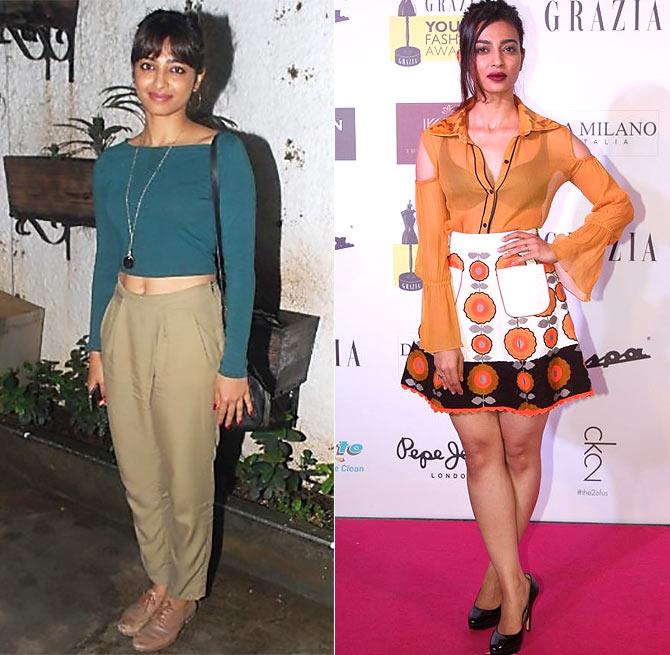 The Badlapur stunner may be a darling of indie filmmakers but her presence went largely unnoticed, no thanks to her drab fashion sense. Radhika Apte wised up since. There's visible attention to make-up, hair and clothes.
Bhumi Pednekar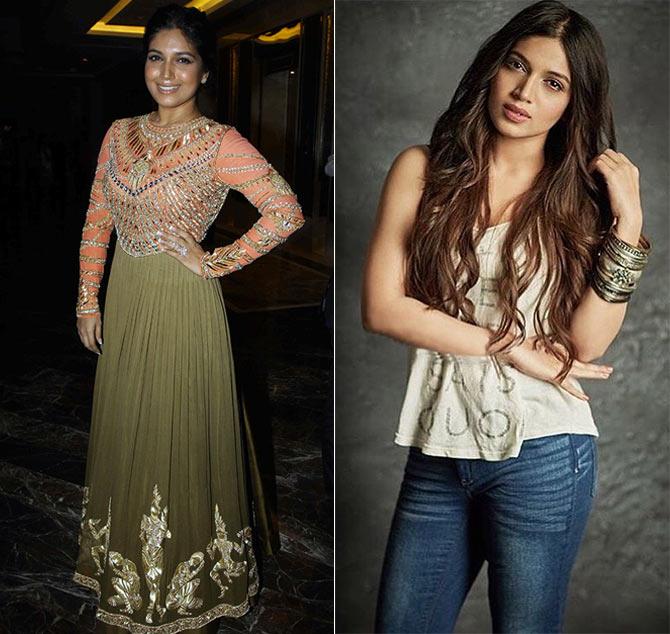 All the excess weight the Yash Raj discovery put on for her critically-acclaimed role in Dum Laga Ke Haisha, where Bhumi Pednekar plays a newly married Haridwar girl, was promptly shed to reveal a budding fashionista slowly but surely.
Anushka Sharma
Unlike her colleagues Deepika Padukone and Sonam Kapoor who arrived prepped up in the world of appearances, Anushka Sharma took some awkward calls till she found the perfect fit.
But once she did, the glamorous lady has rarely faltered.
Katrina Kaif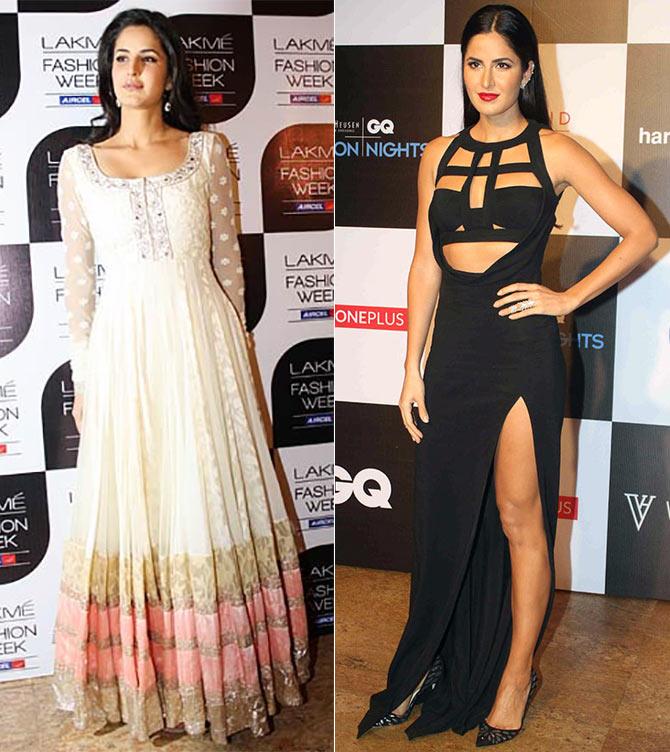 Even though she's one of the hottest Bollywood actresses, Katrina Kaif is easily one of the dullest too. Unlike her scorching silver screen avatars, Kat has nothing except safe, unfussy styling to offer.
That is until she decided to up her game and create Dhoom 3 on the red carpet.
Nimrat Kaur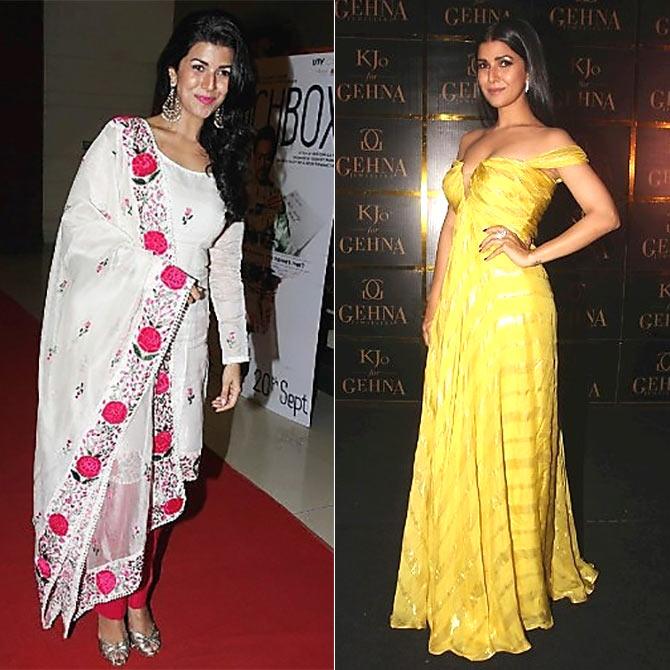 Nimrat's breakout role in The Lunchbox shows her as a neglected housewife engaged in correspondence with a soon-to-retire gentleman. Her initial appearances adhered to the same mature imagery till she decided to experiment and wow us with an elegant, lively makeover.