17,695 songs gives the legendary singer the Guinness record!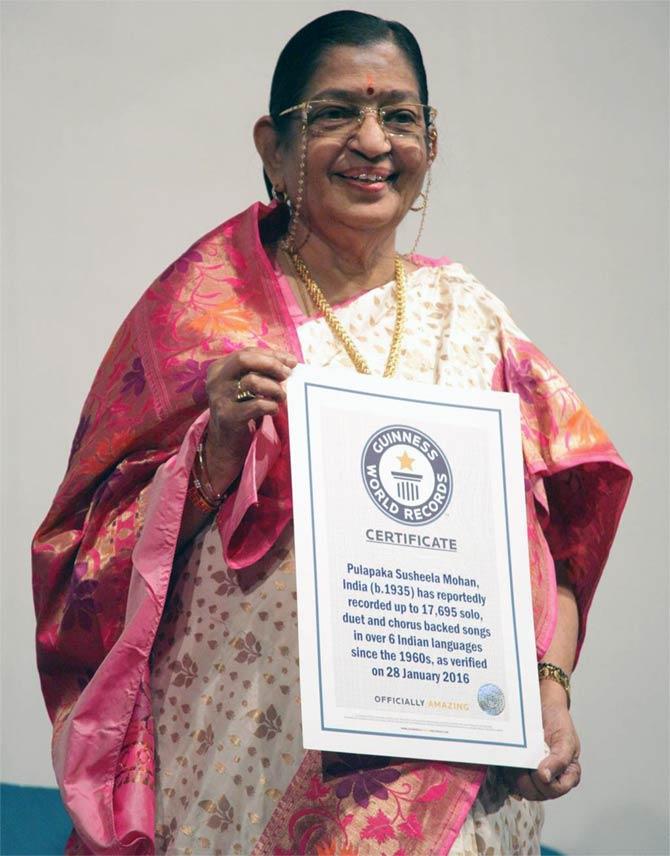 Renowned singer P Susheela, who has been singing for six decades, has entered The Guinness Book of World Records.
'Pulapaka Susheela Mohan has reportedly recorded 17,695 solo, duet and chorus-backed songs in over six Indian languages since the 1960s,' reads the Guinness citation.
Susheela has rendered songs in Tamil, Telugu, Kannada, Malayalam, Hindi and other Indian languages. This octogenarian sang her first song in 1952 for the Tamil film Petra Taai.
'It gives me immense joy to see the prestigious award conferred upon me,' Susheela says. 'I am not sad to get this honour so late in time. Advanced technology and developments has made the world to see this achievement. I am so much blessed to have great family and the earnest support from my parents, who stood by me. My husband was one of the greatest pillar standing beside me, encouraging me to achieve more in music.'
***
The elaborate Sardar Gabbar Singh sets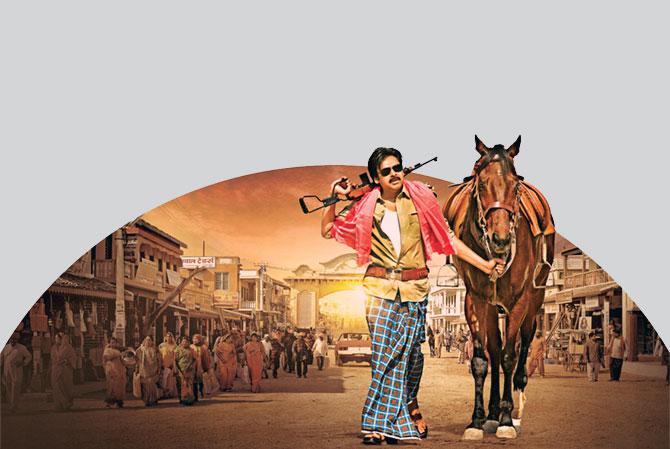 Pawan Kalyan's Sardar Gabbar Singh has been in the news ever since it was announced.
The sets in Jubilee Hills, where a large part of the film was shot, is called Rattanpur. It is replete with an elaborate railway track, an overhead water tank, a market, a hair saloon, a dhaba, a grocery shop, a scrap shop, a post office, a library, houses and much more.
The man behind Rattanpur is art director Brahma Kadali.
To create this set, Brahma made a miniature with inputs from Pawan Kalyan, who also wrote the story and screenplay.
About 350 truckloads of soil have been dumped on the site to level the barren ground. Reportedly, 300 to 500 people worked day and night for 45 days to erect the set.
The cost of the Rattanpur set is approximately Rs 5 crore (Rs 50 million). Every tree was retained and no harm was done to the environment while this set was being erected.
***
Nithin's A.. A.. to release on May 6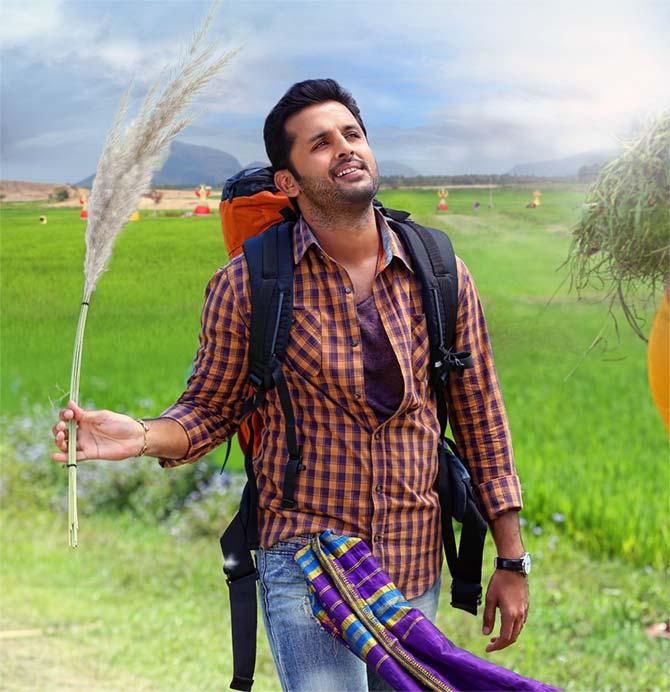 Nithin's next film A.. A.. will be directed by Trivikram Srinivas. The first look was released on Nithin's birthday on March 30.
A.. A.. has been produced by Suryadevara Radhakrishna, and is slated to release on May 6.
A romantic family entertainer, A.. A.. also stars Samantha, Anupama Parameswaran and Nadhiya.
Mickey J Meyer composes the music for the film, shot by Nataraj Subramaniam and edited by Kotagiri Venkateswara Rao.