Raja Sen analyses the contenders for the Best Director category at the Oscars.
The 89th Academy Awards are around the corner, and in an annual feature, we shine a light on the nominees in the top categories.
Here is an introduction to the five nominees for Best Director -- listed in alphabetical order -- along with my take on their Oscar odds.
Barry Jenkins, Moonlight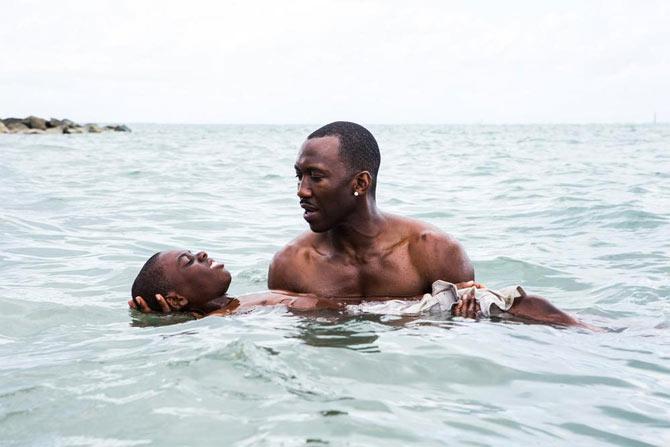 IMAGE: Alex Hibbert and Mahershala Ali and Moonlight.
Nine years ago, Moonlight director Barry Jenkins burst onto the independent film circuit with a beautiful drama called Medicine For Melancholy, chronicling a one-day romance.
The 37-year-old filmmaker from Miami keeps looking to his roots for inspiration, and his Moonlight -- the single most critically acclaimed film this year -- serves as both ode and lament to Miami as it was and as it continues to be.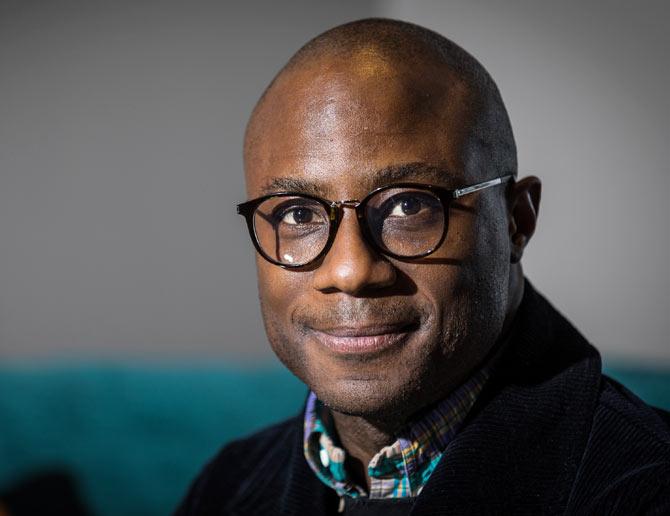 IMAGE: Director Barry. Photograph: Tim P. Whitby/Getty Images
Oscar odds: I feel, however, that it is too personal a film to resonate with enough of the (mostly old, mostly white) Academy members, and Jenkins may have to settle for the Best Adapted Screenplay prize.
Damien Chazelle, La La Land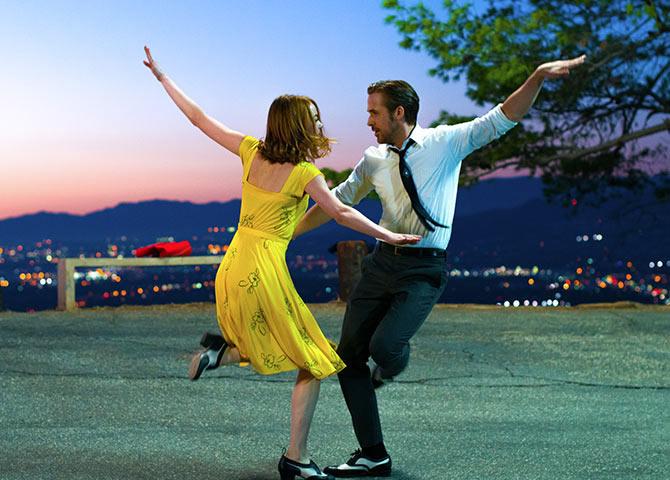 IMAGE: Emma Stone and Ryan Gosling in La La Land.
Chazelle, who drummed up a frenzy at the Oscars with Whiplash a couple of years ago, is showing off prodigious talent that is impossible to deny.
He made his first film, Guy And Madeline On A Park Bench in 2009, Whiplash in 2014 and now, with La La Land, has the world enthralled. With a record-tying 14 nominations, it is definitely the film to beat in this race.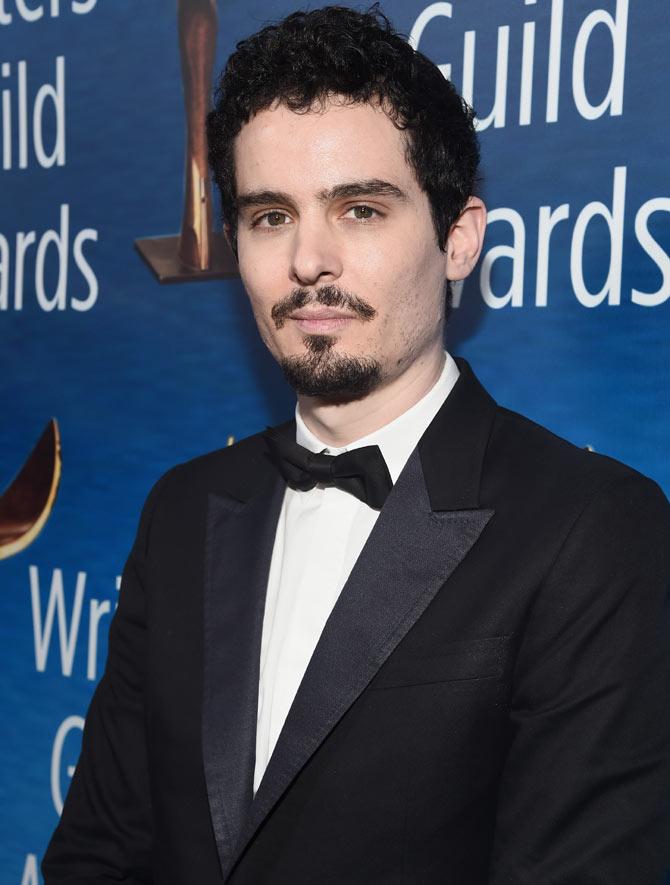 IMAGE: Director Damien Chazelle. Photograph: Alberto E. Rodriguez/Getty Images
Oscar odds: This is Chazelle's race to lose. Not just did he make a splashy old-school Hollywood musical, but he made it better than most of the movies it pays tribute to. Also, he's 32. The man will be rewarded.
Denis Villeneuve, Arrival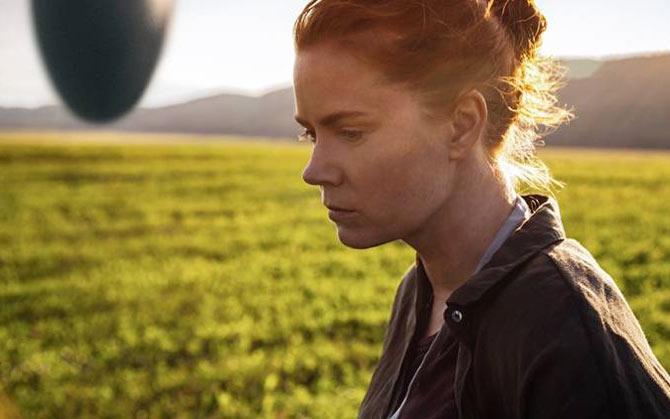 IMAGE: Amy Adams in Arrival.
A fantastically self-assured French-Canadian filmmaker whose films are showy but spectacular, Villeneuve has fast earned comparisons with filmmaking legends -- even as he continues to do what is very distinctly his own thing.
With films like Polytechnique and Incendies in his filmography rubbing shoulders with Sicario and Arrival, he may well be the most interesting director on this list.


IMAGE: Director Denis Villeneuve and his wife Tanya Lapointe. Photograph: Chris Jackson/Getty Images
Oscar odds: There is a strong case to be made for a Villeneuve win this year, not least because of his filmmaking bravado and originality, but science-fiction stories are often too much for the Academy to bear, alas.
Kenneth Lonergan, Manchester By The Sea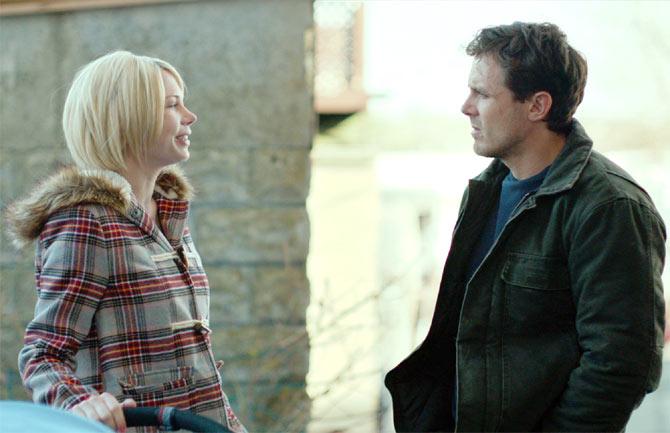 IMAGE: Michelle Williams and Casey Affleck in Manchester By The Sea.
For far too long the work of Kenneth Lonergan has been watched by too little, but all that has changed with the emotionally devastating tour de force that is Manchester By The Sea.
I only trust it will lead cinephiles to his early triumphs, Margaret and You Can Count On Me.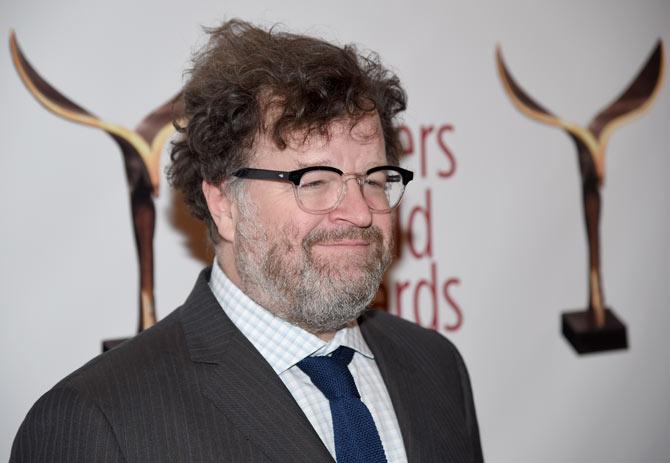 IMAGE: Director Kenneth Lonergan. Photograph: Dimitrios Kambouris/Getty Images.
Oscar odds: Most people who have seen it have been left thunderstruck by Manchester By The Sea, but it is a hard film to watch.

Worse still, it has gained the reputation of being a difficult watch, which means many voters simply might not give it a chance.
Mel Gibson, Hacksaw Ridge
IMAGE: Teresa Palmer and Andrew Garfield in Hacksaw Ridge.
Welcome back, Mel.
Gibson -- who showed signs of being Charlie Sheen bonkers before Charlie Sheen bonkers became the kind of thing that could get you elected President of the United States -- had been exiled from Hollywood, his very name turned into a cautionary tale for racists to be.

Yet the 61-year-old director has bounced back with surprising tenacity this year, and the showbiz elite seem to think his time in the woods has served him well.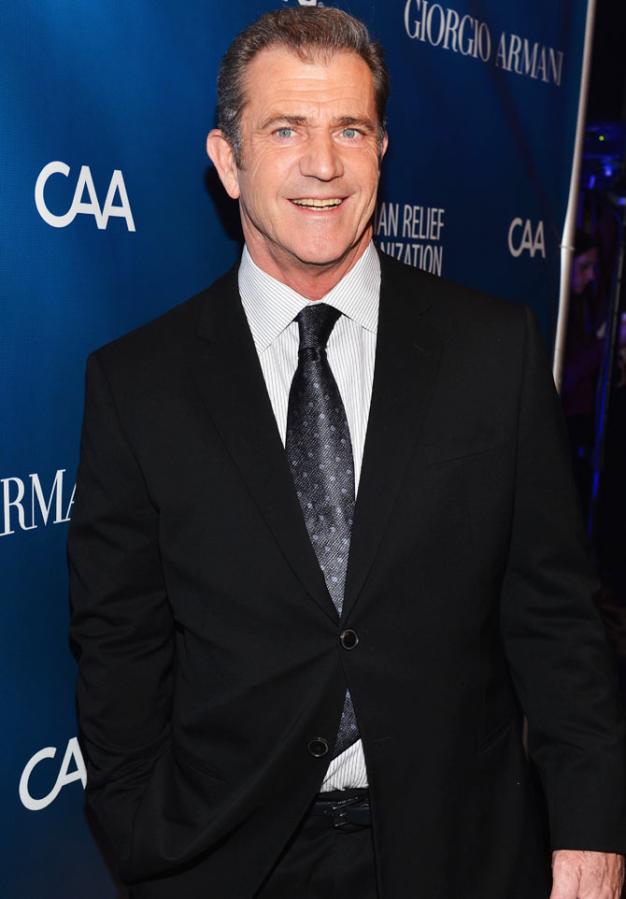 IMAGE: Mel Gibson. Photograph: Alberto E Rodriguez/Getty Images
Oscar odds: No. The nomination is his victory this year, and while he is the only man here who has won a Best Director statuette before -- for Braveheart in 1995 -- there isn't even an astronomical chance of a win this year.