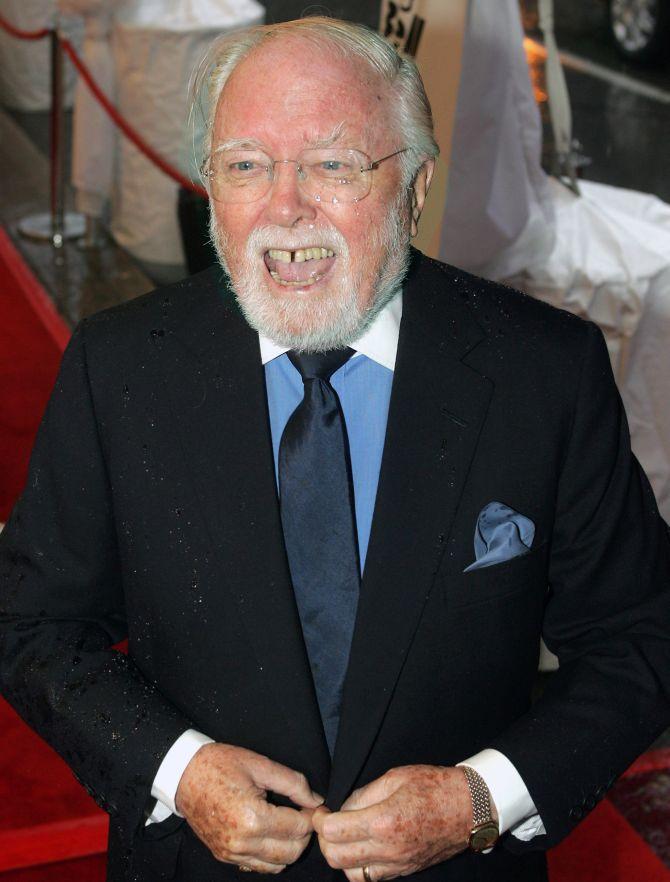 Oscar-winning British filmmaker Richard Attenborough, renowned for his critically-acclaimed biopic on Mahatma Gandhi, has died. He was 90.
The actor's son, Michael Attenborough told the BBC that his father died at lunchtime on Sunday. He had been in poor health for some time. Lord Attenborough won an Academy Award for best director for 'Gandhi', one of many highlights of a distinguished career that spanned six decades, on both sides of the camera.
One of Britain's leading actors before becoming a highly successful director, he appeared in films like Brighton Rock, World War II prisoner of war thriller The Great Escape and later in blockbuster Jurassic Park as a theme park developer.
Remembered fondly also as Kriss Kringle in a remake of Miracle on 34th Street, but his greatest success was Gandhi, a film that won eight Oscars, including best picture. Lord Attenborough had been in a nursing home with his wife for a number of years, BBC reported.
He had also been in a wheelchair since falling down stairs six years ago. His family is expected to make a full statement on Monday. Paying his tribute, British Prime Minister David Cameron tweeted: "His acting in Brighton Rock was brilliant, his directing of Gandhi was stunning - Richard Attenborough was one of the greats of cinema."
Along with his naturalist brother David Attenborough, Lord Attenborough was one of Britain's best-known screen celebrities.
One of the original West End cast for the stage play The Mousetrap he started acting at the age of just 12, making his professional stage debut aged 18. He made his film debut in 1942 as a terrified warship's crewman in In Which We Serve.
He was appointed a CBE in 1967 and knighted just nine years later in 1976 and was made a life peer in 1993.
Image: Sir Richard Attenborough.