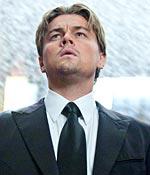 Look quickly and you may think that most predictions for the films The King's Speech, Black Swan, and The Social Network have come true -- they have been nominated for the top Oscars.

And yet there were quite a few surprises. Many had expected The Social Network to lead the pack followed by The King's Speech. But the British import, which is in the middle of its run in North America with a $58 million gross, took massive 12 nominations while The Social Network which has already ended its North American run (and in most of the world) with a decent $205 million did not even come second.

It followed True Grit, the smash hit Western with a $135 million gross in North America. And The Social Network had the same number of nominations as Inception: 8.

The Coen brothers' film, True Grit which is yet to open worldwide, received 10 nominations including one for newcomer Heilee Steinfeld who is 14. She plays an orphan woman who persuades a reluctant sheriff (Oscar winner Jeff Bridges who is also nominated) to hunt her father's killer and even accompanies him on the perilous journey. With the bucketful of nominations, and the wide world open for it, True Grit which was made for just about $38 million, could end up with a $250 million worldwide. It has already become the most successful film in the career of Coen brothers -- Joe and Ethan -- whose hits include No Country for Old Men and Fargo. It is their first film to cross $100 million in North America..

The Social Network garnered 8 nominations. The social drama is expected to get a big boost now in DVD and Blu-ray sales. This week it has already made about $21 million in North America alone.

The best picture nominations ranged from the $150 million costing animated Toy Story 3 which has grossed $1 billion worldwide to Winter's Bone, made for just about $2 million, which has grossed about $10 million. The movie narrates the story of a young woman searching for her career criminal father who has suddenly disappeared and has caused great tension in the family. The Kids Are All Right, the drama of two lesbian mothers which also packed in quite a bit of comedy, was another low budget film nominated in the best picture category.

Of the many surprises and snubs was one for director Christopher Nolan whose sci-fi psychological drama Inception has grossed a mammoth $830 million worldwide. The film received 7 nominations including best picture (Nolan was one of the producers) and original script (Nolan was one of the writers)

How can a film be nominated in the best film category and its director left out? It happened in the case of 127 Hours which also received nominations for best film, acting (James Franco), music (2 nominations for A R Rahman including best song), screenplay (Danny Boyle and Simon Beaufoy). But no directing nomination for Boyle, the Oscar winner for Slumdog Millionaire.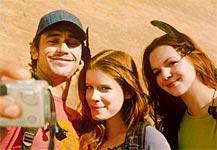 Lee Unkrich whose Toy Story 3 was nominated among the 10 best film contenders (the category was expanded last year from five) was also ignored.

People may wonder, Can a film direct itself?

In reality, each category is voted by Academy members belonging to a particular section. For example, producers vote for best picture, directors nominate their peers, and film editors select their co-workers. The producers section has no idea if the director of the film they are nominating in the best film category has been nominated because the entire procedure is super secret.

But once the nominations come in all the Academy members, numbering over 6,000, get to vote in each category.

Because each division of the academy votes independently, Toy Story 3 made history by getting nominated in the best film and best animated film categories.

One of the big surprises was Javier Bardem, the much respected Spanish actor, getting a nomination in the best actor category for the Spanish language film Biutiful. He plays a small time crook whose actions lead to big human problems. Biutiful, set in Spain, is not an easy film to watch and yet its humanity is compelling. The film, directed by Alejandro Gonzalez Inarritu (Amores Perros, 21 Grams, Babel) was also nominated in the best foreign film category. 

The film which had the Oscar qualifying one week release in New York and Los Angeles in December is opening in a dozen cities in America this week. A few critics have started complaining it is too bleak and grungy. In Europe, there was a better welcome. The film, made for about $5 million, has already done some $15 million business in a handful of country including Spain, France and Mexico.

Bardem is well known in America. He won an Oscar in the supporting actor category in No Country for Old Men playing a diabolic killer. But that movie was in English.
Unlike Bardem, many nominees in the acting categories aren't. For instance, Jacki Weaver, best supporting actress nominee for Animal Kingdom. The 62-year-old is an acclaimed and award winning actress in her native Australia but Americans have seen little of her.
The Australian-British film is an arthouse success in America earning about $1 million. The Oscar nomination could make it perform strongly on the home entertainment front.
She plays the estranged grandmother of a teen who has moved to live with her after his mother's heroin problem has become serious. But the grandmother is anything but benign. For she is the matriarch of a big crime family.
And though John Hawkes has been around for a decade, and has played smaller roles in such films as American Gangster and worked in several episodes of Lost series on TV, he is not an easily recognised actor.
Headline in
Los Angeles Times
soon after the nominations: So who is
Winter's Bone
's John Hawkes, anyway? He played a tough and scary uncle to Jennifer Lawrence, who was 18 when the film was made from a well known novel filled with deep insights into rural and poor America. It also offered a lot of suspense and mystery in it.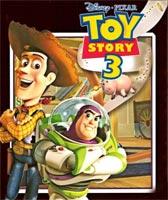 Lawrence, nominated in the best actress category for Winter's Bone started getting wide attention only after the film began to expand across art houses in America.
Relatively little known but a dynamic actress Michelle Williams, the star of micro mini budget ($1 million) domestic drama Blue Valentine is another actress who is getting new attention. The film itself is running out of steam in North America but is expected to get extra life because of the nomination and it could end up with about $20 million  worldwide, a very profitable venture considering its budget.
For the next four weeks, the pundits will be discussing at length in the media about potential winners. Many believe the race for the best picture is really between The King's Speech and The Social  Network. There is also a general consensus that Natalie Portman would take the Oscar for her performance as a tortured ballet artist whose passions become dangerous in the surprise hit, the erotic thriller Black Swan.
Oscars will be presented in Hollywood February 27 and aired on ABC.
The films with significant nominations that are still running have started taking ads in major newspapers and TV spots touting them.
Some distributors are adding more screens. The Kings Speech, for instance, which is showing in nearly 1700 theaters in America and Canada will add at least 800 this weekend, trade sources say.
Weinstein Co, the producer and distributor of the film in North America, is aiming to keep the movie's 12-member ensemble cast, including its leads, Colin Firth, Geoffrey Rush and Helena Bonham Carter in the public eye, making them available to fresh set of interviews.
Based on a real but little known fact (till now), the film tells the story of a newly ascended king who must correct his speech problem if he has to rouse the English people through his radio talks. Geoffrey Rush plays his speech therapist, Both Colin Firth, who plays the king and Rush have been nominated in the best actor and best supporting actor categories respectively.
The Los Angeles Times reported that the studio is also repositioning The King's Speech with ads focused on the theme of friendship between the king and his speech therapist. Previously, it had played by glowing reviews which will still be used but the theme will get prominence.
Along with advertising its Oscar nominations, new ads for the movie will carry the tag line, the Times revealed: 'Some things never go out of style: Friendship; Courage; Loyalty, replacing, 'It takes leadership to confront a nation's fear. It takes friendship to conquer your own.'
Despite all the predictions, there would still be nail biting suspense as viewers across the world, an estimated 100 million, would expect a few upsets. Whoever thought last year the mighty Avatar, which had received ample of critical acclaim, would be triumphed over by a little film The Hurt Locker which was embraced by many critics with far more enthusiasm than they did with Avatar.