The latest Hollywood updates.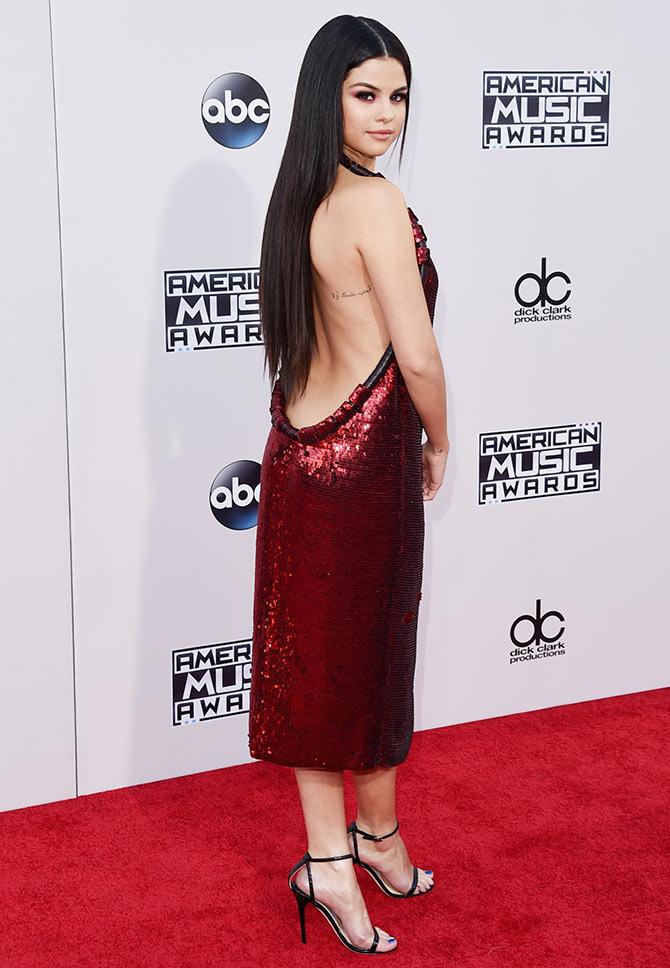 IMAGE: Selena Gomez walks the red carpet at the American Music Awards 2015. Photograph: Jason Merritt/Getty Images
Singer-actress Selena Gomez is working on an autobiographical series for the television network Lifetime.
The Disney alum is set to team up with House of Cards actor Kevin Spacey to produce a TV show based on her life as a young Hollywood star. It will follow her and friends navigating life and career in Los Angeles, reported Ace Showbiz.
It's not the only TV project Gomez is developing at the moment.
The former Wizards of Waverly Place actress, who is set to kick off her world tour soon, is also producing a drama about a Latin teen living in a poverty-stricken neighborhood.
Besides that, she is also involved in the production of Netflix's new miniseries titled 13 Reasons Why. It's based on Jay Asher's 2007 novel of the same title about a high schooler who commits suicide and reveals the 13 reasons why she took her life in a series of tapes.
***
Robert Downey Jr joins Spider-Man: Homecoming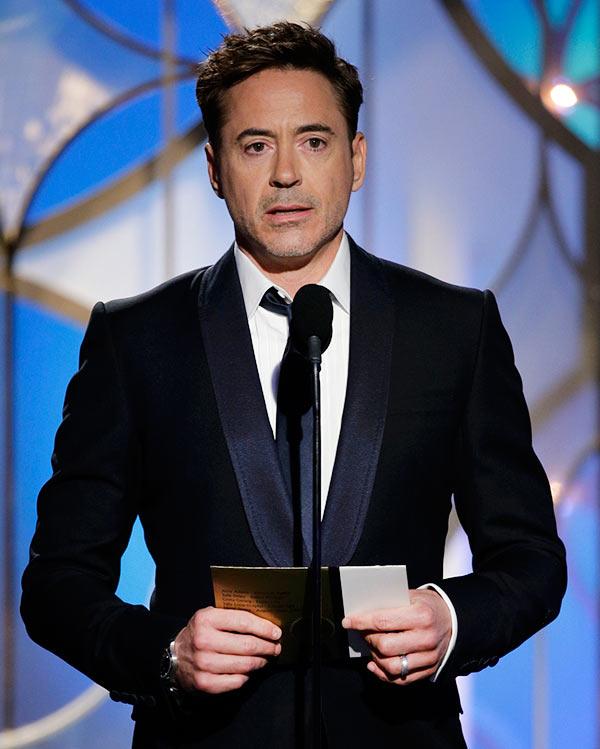 IMAGE: Robert Downey Jr. Photograph: Paul Drinkwater/NBCUniversal via Getty Images
Robert Downey Jr is expected to reprise his Iron Man role in Spider-Man: Homecoming.
But former Batman star Michael Keaton is no longer in talks to play the main baddie in the remake, reported Ace Showbiz.
Tom Holland is tapped to replace The Amazing Spider-Man star Andrew Garfield as Peter Parker.
Meanwhile, Marisa Tomei is attached to play Aunt May. The reboot is scheduled to arrive in North American theatres on July 7, 2017.
Jon Watts is directing the film and Zendaya Coleman is tapped to play the role of Michelle.
Marvel's Kevin Feige will produce along with former Sony executive Amy Pascal.