Baahubali: Before The Beginning will capture Sivagami's journey from rebellious and vengeful girl to wise and unequalled queen.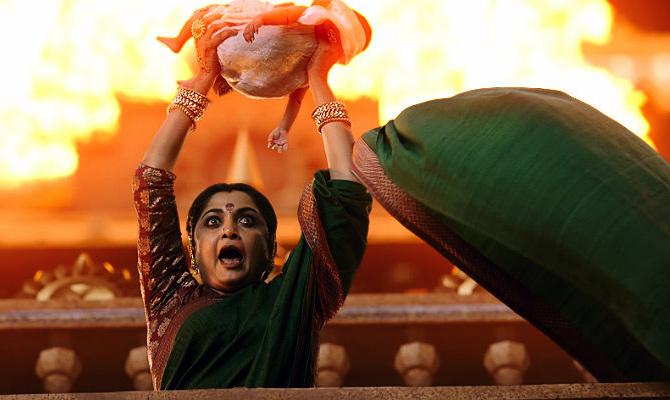 Baahubali fans can revisit the world of Mahishmati in a new Netflix series that will explore Sivagami's journey in a prequel to S S Rajamouli's two-part blockbuster.
The series, which has been announced by Netflix, has already been given a two-season order.
Baahubali: Before The Beginning, will be a prequel to Baahubali: The Beginning and Baahubali: The Conclusion, and is based on Anand Neelakantan's book, The Rise of Sivagami.
Season One will have nine episodes and captures Sivagami's journey from rebellious and vengeful girl to wise and unequalled queen.
Netflix has teamed up with the team behind Baahubali, including Arka Media Works and Rajamouli. Deva Katta and Praveen Sataru will co-direct the series.
'With Netflix as our partner, we have the opportunity to create a rich and riveting series and take this quintessential Indian epic to the world, which is very gratifying to me as a storyteller,' Rajamouli said in a statement.
Prasad Devineni, Producer, Arka Media Works, said they have been working for over a year to develop the prequel as a Netflix original series.
With the success of Sacred Games, Netflix's first Original series from India, the streaming service is actively looking to expand its base in the country with original content.
It recently announced a collaboration with Shah Rukh Khan for a spy drama The Bard of Blood, starring Emraan Hashmi. It is an adaptation of Bilal Siddiqi's book of the same name.
© Copyright 2019 PTI. All rights reserved. Republication or redistribution of PTI content, including by framing or similar means, is expressly prohibited without the prior written consent.