'Yes, there will be some posts that will be shared out of revenge, but most of the people who have been named and shamed like M J Akbar and Alok Nath have been known to be serial offenders for years.'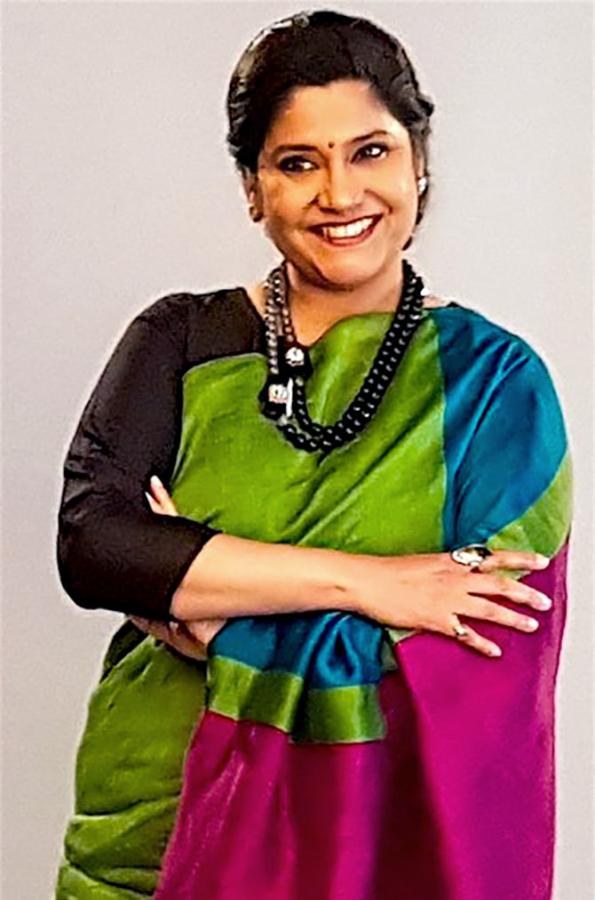 #MeToo's India chapter has come like a reckoning for many, but Renuka Shahane says there are still uncountable, unknown stories of women, who have faced sexual harassment and abuse that are waiting to be heard.
The actress says she also has a story, but she was not wronged by someone famous.
"I don't think there's a single woman who does not have a #MeToo story.
"My story does not involve anyone famous. It happened a long time ago, but it impacted me for the longest time. It has coloured how I view things.
"I have spent my entire life travelling in local trains and buses. You are constantly aware that you will get pinched, your breast will be pressed and so on. It doesn't matter if you're underage, married or pregnant. It's a never-ending list," Shahane told PTI's Radhika Sharma in a telephonic interview from Mumbai.
The actor, who unfailingly voices her opinions on important issues on social media, was recently announced as a member of an advisory committee by CINTAA (Cine And TV Artistes Association) to tackle sexual harassment in the industry, where the movement first began with Tanushree Dutta reiterating her decade-old harassment story against Nana Patekar.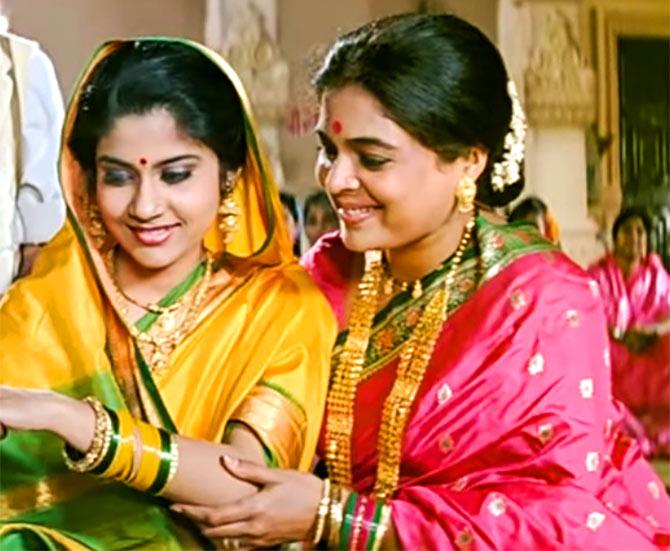 Many more names have followed since with people like Alok Nath, Sajid Khan, Subhash Ghai, Kailash Kher and Rajat Kapoor being accused of sexual harassment.
Shahane, 53, says she did not face any sexual harassment in the industry but "it's just a matter of luck".
"There have been propositions but when I refused, the people respected my decision, so there's that."
Nath's misbehaviour was one of industry's worst-kept secret, Shahane says, corroborating accounts of Sandhya Mridul, Himani Shivpuri and Deepika Amin.
It was years after she worked with the actor in Rajshri Productions' Hum Aapke Hain Koun...! and DD show Imtihaan she adds that she got to know about Nath's alleged behaviour when magazines splashed the news of Tara star Navneet Nishan slapping him.
Tara Writer-Producer Vinta Nanda has accused Nath of sexual harassment and rape from almost two decades ago.
"Everyone knew that once he downed a drink, he would become another person. When I read Sandhya Mridul's account, I thought at least he admitted it to her. But we see over the years, the behaviour just went on and on. I was not a party person, perhaps that's why I never experienced anything with him," she says, adding Rajshri always maintained strict discipline on its film sets.
"Everybody behaves in a very different way on a Rajshri set," she says.
Some sections of society have branded #MeToo as a 'witch-hunt' or 'public lynching' with even innocent men's reputation being torched on social media.
Shahane disagrees, saying nobody wants an innocent person behind bars but the movement has come into existence because the legal route is long and tedious.
"The burden to prove the truth is heavy. That's why the movement has been important because at least they are being named and shamed. Yes, there will be some posts that will be shared out of revenge, but most of the people who have been named and shamed like M J Akbar and Alok Nath have been known to be serial offenders for years."
"These people have made life miserable for women for years altogether. I don't see it as lynching. They are moving court for defamation cases. Women are standing up. If they were not sure of such accusations, they would not be standing up," she says.
Shahane is happy that industry bodies such as CINTAA, the Indian Film and Television Directors Association and Screen Writers Association and the Producers Guild of India are taking steps to ensure safe working environment for women in showbiz.
The actress says now the people who have faced sexual harassment in the industry will have a place to go to where they can be heard.
"All these associations have taken a very positive and strong reaction on the issue. CINTAA has taken it seriously from day one. I'm really happy that men like Sushant Singh and Amit Behl have stood up and decided that 'enough is enough'."
"It is important to understand that it is not a women's movement, it's a human movement. Irrespective of the gender, we all have to work together."
"Sexual harassment has no place in the workplace and it has to be done away with. It can't be a rule rather than being an exception. That so many people knew about it and did nothing, now that cannot be acceptable," she says.
Shahane, who will be next be seen in the second season of Dice Media's Web series What the Folks, says working on the sets of the family comedy, was a breath of fresh air for her.
"It is so easy to work in a non-misogynist environment," she says.