'As women, we need to give right the upbringing to our sons, so that they respect, protect and help the weaker sex instead of bullying them. We should start doing this too and not just blame men.'
'The judiciary needs to bring in some changes so that people start fearing the law.'
'What excuse will you give for girls aged four to six getting raped and murdered? You can't blame them for their dressing sense.'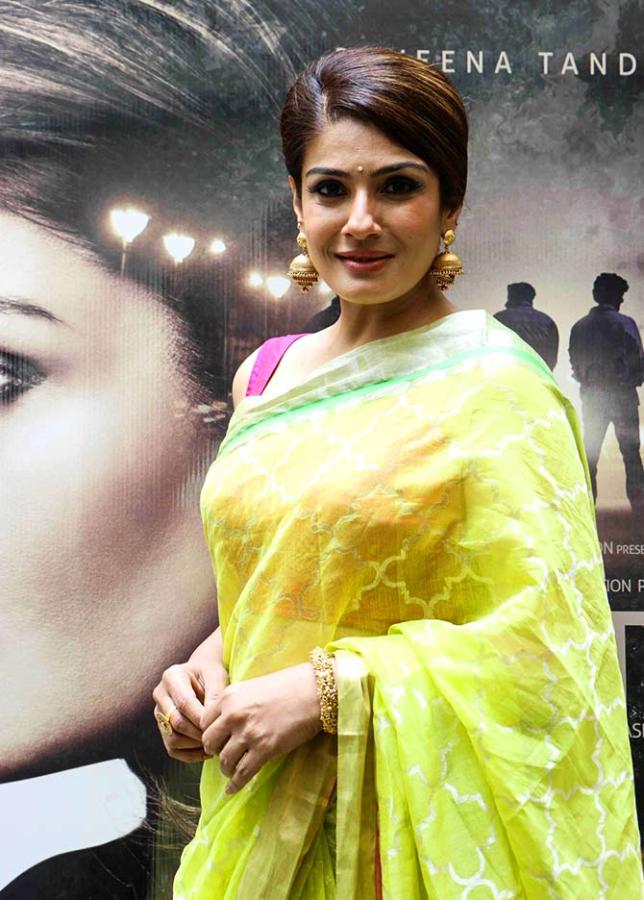 Raveena Tandon returns to the big screen with Maatr, a hard-hitting film.
She plays a mother, who struggles with the system after she is denied justice.
"The intention behind this movie is not to win any award," she said at its trailer launch in Mumbai. "The situation in our country is such that we need a wake-up call. Crimes against women are growing day by day. Despite this, the mindset of our leaders, politicians or judicial system is not changing."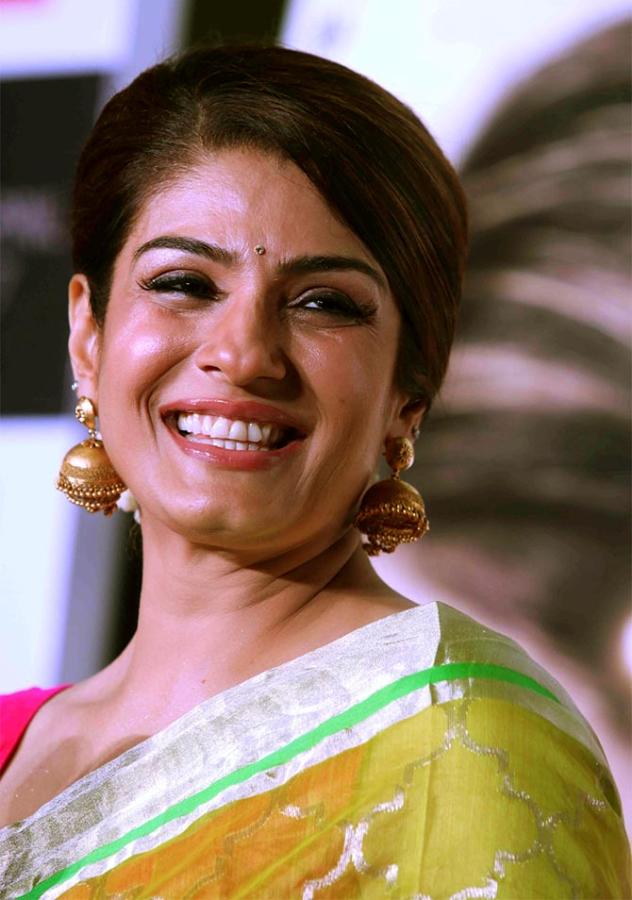 The actress said the intention behind the film was to make people aware.
"Changing the mindset of people is crucial," she says. "Victims are often brutalised with inappropriate questioning and comments. People make comments like why did she wear jeans or short clothes? Why was she out so late? People -- including political leaders and responsible citizens -- shame the victim instead of offering an apology; they fail to provide protection to the victim.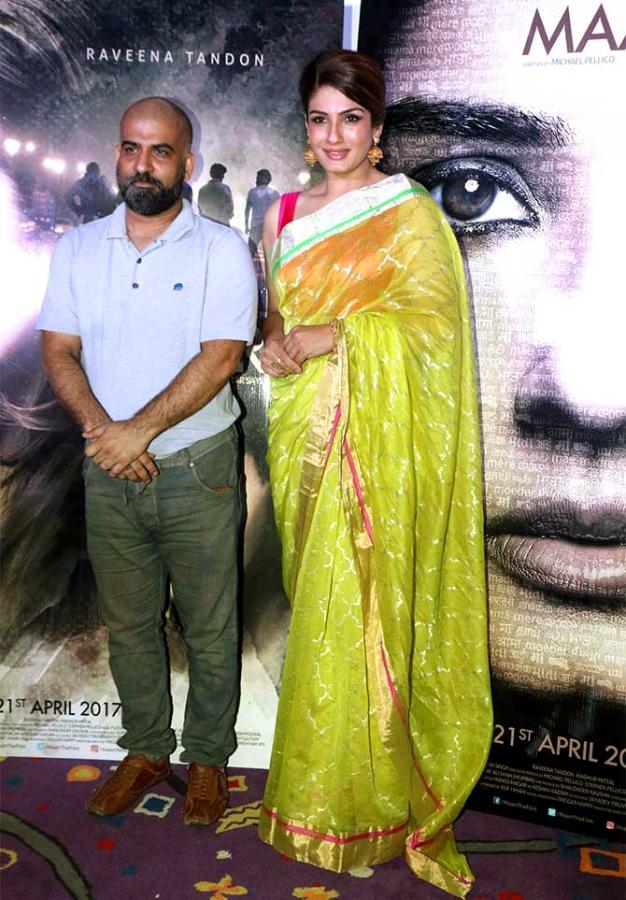 "As women, we need to give right the upbringing to our sons so that they respect, protect and help the weaker sex instead of bullying them. We should start doing this too and not just blame men. We have to put our foot down if we get to know of such incidents. The judiciary needs to bring in some changes so that people start fearing the law. No matter how many governments change, the laws against women never change. What excuse will you give for girls aged four to six getting raped and murdered? You can't blame them for their dressing sense," says Raveena, who poses with director Ashtar Sayed here.


Raveena talks about her intense character in the film: "Some of the scenes shook me. After shooting them, I could not sleep for days. The thought of doing something like that was disturbing. Imagine the plight of the families of victims. Can you imagine someone brutally hurting someone else, like the Nirbhaya case? We have tied up with the Save Women Foundation and I met Nirbhaya's mother. Her tears have not yet dried up. But the person who has committed this heinous crime is free. After that, it is back to business for everyone."


The posters of Raveena's Maatr are being compared to the posters of Sridevi's new film, Mom, which released a few days earlier.
"She's my senior," Raveena replies. "I respect her. I have always been a fan. I am proud to say that our industry is making films like PINK, Maatr and Mom. There are no comparisons."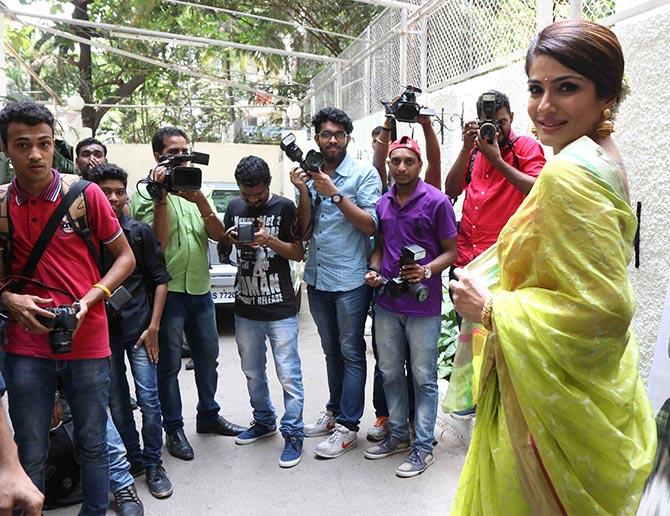 Maatr will release along with Sonakshi Sinha's Noor on April 21. Is she worried?
"So many films are being made that we don't get release dates. It is difficult nowadays to get proper viewership. Everyone wants a good date, as it assures good viewership. So everyone is cutting into the other's business. Honestly, our film is not about business."


Did Maatr face any trouble with the Censor Board?
"It is easy to stand up and accuse the Censor Board. But it's been happening for decades. My husband (Anil Thadani) is a distributor, so I know how many times he's had to fight with organisations which protest and object to the films. They have issues about a line or a word. Everyone has become so sensitive. But the Censor Board has certain guidelines, which they have to follow. Their hands are tied.
"The plus point for us that they believed in the film. If we show them sugar-quoted things, the audience will remain indifferent to the issue. Their attitude will not change. They will not get an idea about the real world," she says.
Raveena is quite selective about her choice of films. "I don't want my film to release every week. I get many scripts and films but I refuse most of them because I have done such roles before. The artist in me requires something challenging, something that will push me beyond my limits."
Photographs: Pradeep Bandekar
Video: Afsar Dayatar