'Sarojji and I are definitely taking action.'
Tezaab Director N Chandra can't get over the remixed version of his iconic song Ek Do Teen.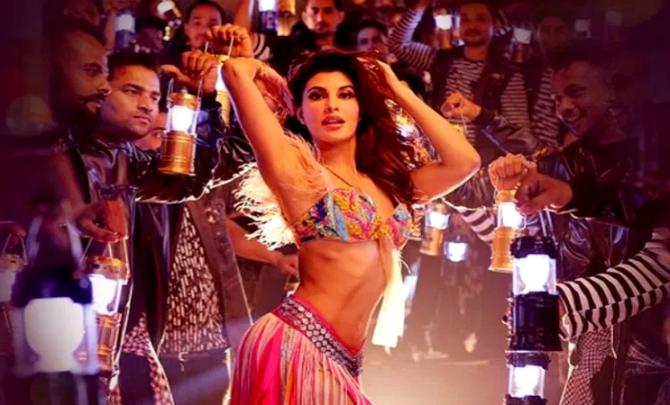 IMAGE: Jacqueline Fernandez in the Ek Do Teen song in Baaghi 2.
N Chandra may be lying low these days, but his movies -- Ankush, Pratighaat, Tezaab and Narasimha -- were once blockbusters.
The director recently heard about Jacqueline Fernandez dancing to a remix of the iconic song Ek Do Teen from Tezaab.
Saroj Khan, the original song's choreographer, gave Chandra the news.
"I met Sarojji at Sridevi's prayer meeting, and she told me about it. Can you imagine how much it upset her that she needed to vent at such a solemn occasion?" Chandra asks Subhash K Jha.
"She asked me, 'Have you seen what they are doing to our Ek Do Teen?' I had no clue. Sarojji told me that the makers of Baaghi 2 were doing a new version of Ek Do Teen. She said she would take legal action against it."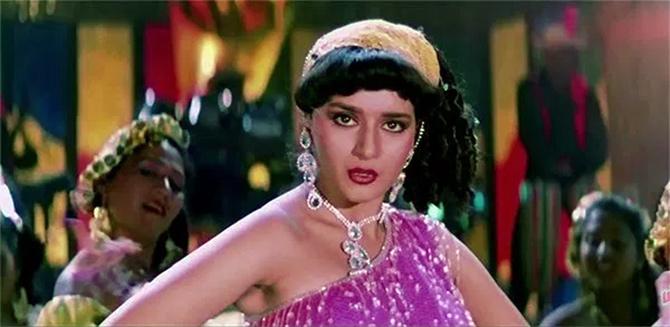 IMAGE: Madhuri Dixit in the Ek Do Teen song in Tezaab.
Now that the remixed song is out, Chandra is in a state of shock.
"I can't believe they have done this," he says. "Jacqueline Fernandez doing Madhuri Dixit's number? It is like turning Central Park (New York City's large park) into a botanical garden," says Chandra.
"Madhuri danced with such grace and innocence. This number is like a sex act," Chandra declares.
"Sarojji and I," says Chandra, "are definitely taking action. What kind of laws allow people to do such things?"