The top posts on social media from your favourite Bollywood celebrities: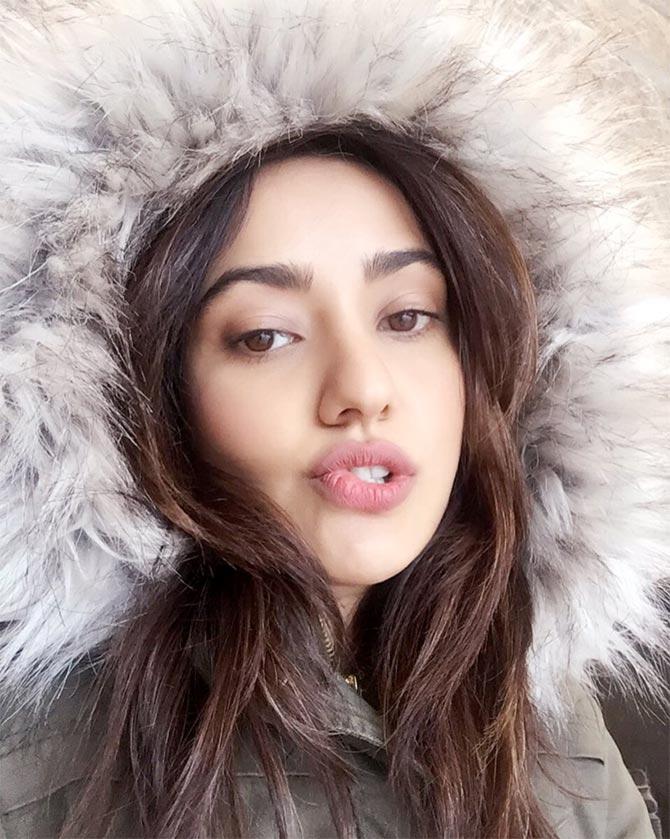 Neha Sharma has started shooting for Anubhav Sinha's new film Tum Bin 2 in the UK.
She posted a selfie, above, and tweeted: 'let's beat the chill..day 1...#TumBin2.'
The film will also stars Aditya Seal and Aashim Gulati.
***
Preity Zinta, back in India post marriage!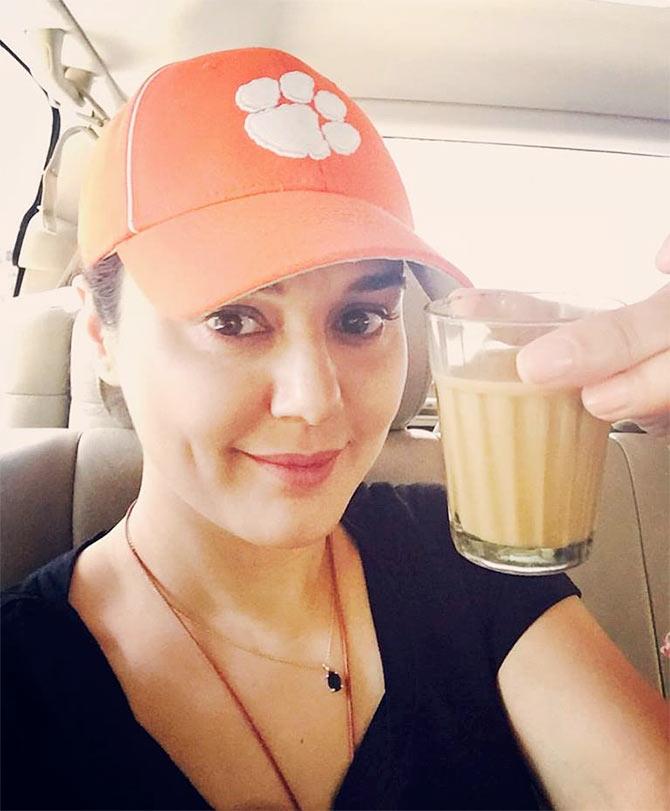 Preity Zinta, who married Gene Goodenough on February 29 in Los Angeles, is happy to be back home.
She posted a picture, above, and wrote: 'Beating the jet lag & #Mumbai heat with a cup of #chai & loving every minute of being home #home #jetlag Ting.'
***
Salman Khan confirms Bigg Boss 10
The first promo of Salman Khan's hit reality show Bigg Boss 10 is out.
Salman shared it on Twitter and wrote: 'Chalo r u ready for Bigg Boss 10.'
The latest season of the reality show will feature a mix of celebrities and common people.
***
It's a wrap for Kung Fu Yoga in India!
Jackie Chan has finished shooting for a Bollywood style dance number for his film Kung Fu Yoga in Jodhpur.
Farah Khan shared a picture, above, and tweeted: 'Legends of the fall!! Wrap party! Lov my job! Thank u Jackie for being the soul you are!'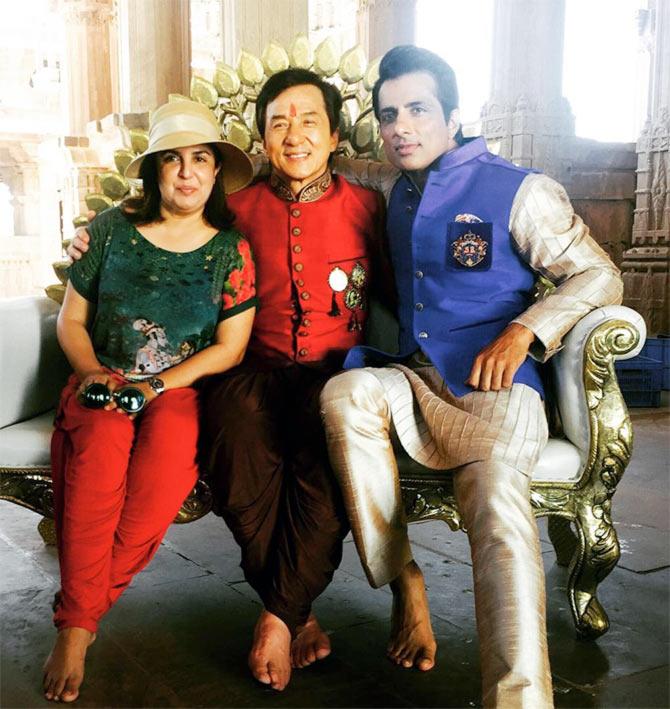 She shared another picture, above, and added: 'With karate & Parathe!!'
The film also stars Amyra Dastur, Aarif Rahman, Sonu Sood and Zhang Yixing.
***
Zareen Khan talks about her weight loss journey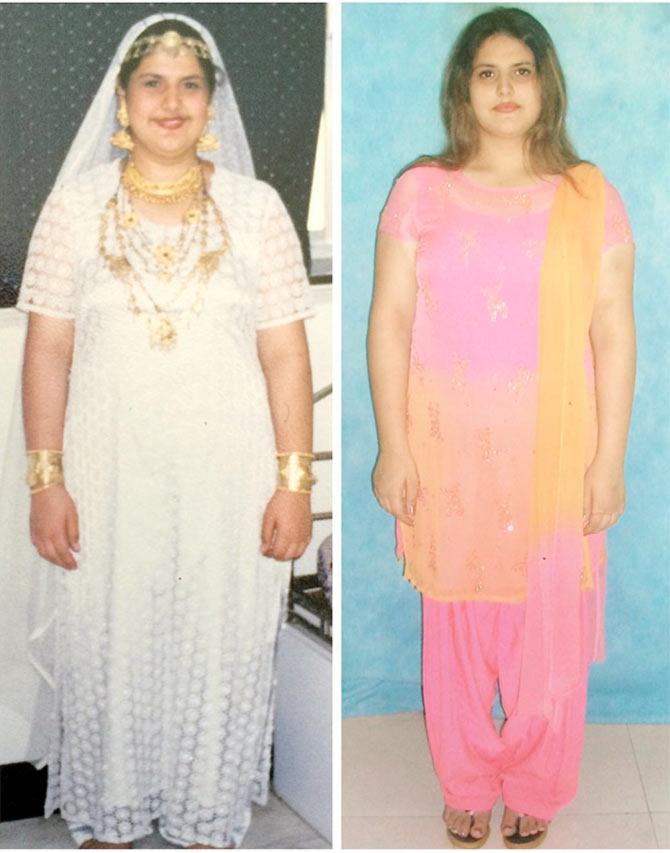 Zareen Khan took to Instagram to share old photographs of herself, above, and open up about her weight loss journey.
She wrote: 'Came across these pics of mine from school and college days. (White one was in std 9th & pink one was right after my std 12th exams).
'Whn I look at these pics I feel proud of myself today not tht I felt any lesser abt myself back then. Inspite of being so big I never let ppl's comments or ideas abt me bother me. Bcoz it's my life and my body and only I hav the right to decide wht I'm gonna do with it. Then one day I decided let me try how it feels to b a little lighter and hence started my weight loss journey. It wasn't easy at all bt everytime I looked at the Progress in the mirror I got the push to do more. I had lots more energy than before and I was loving every bit of this new person I was transforming into.
'Whn I became a part of this industry, I had lost all my weight ... Infact I was asked to put on weight Fr my first film to look the character. Unfortunately I was criticised to no end Fr my weight bt again I never let tht get to me. How cud I ? Those ppl had not seen me like the way I am in these pics here. And Fr me everything was jus an achievement to reach frm where I was to where I am.
'I continued on my fitness journey irrespective Bcoz fitness Fr me is a way of life now. Along with the weight loss came a lot of stretch marks bt instead of feeling ashamed of it and trying to hide it, I believe in flaunting it . It makes me feel like a tigress with her stripes.
'I have come a long way in this journey of fitness and I still hav a long way to go... Bt it's always been only Fr myself and not Bcoz of ppl shaming me !'
***
Vidya Balan goes to Kalimpong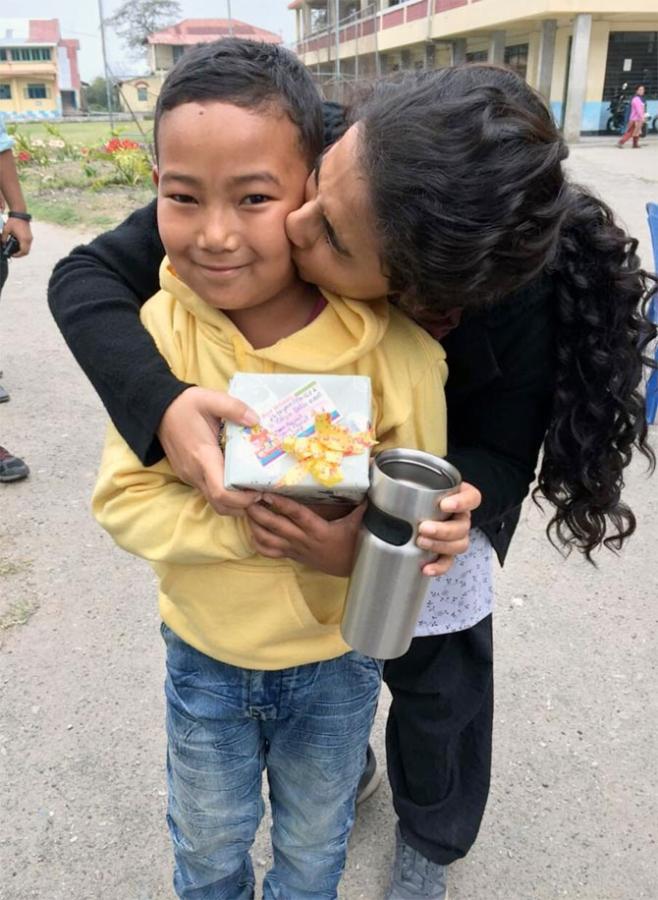 Vidya Balan is busy shooting for Sujoy Ghosh's Kahaani 2 in Kalimpoing.
She shared a picture, above. and wrote: 'Kahin toh yeh dil kabhi mil nahi paate, kahin se nikal aaye janmon ke naate...my Kalimpong dost.'
The film will also feature Arjun Rampal.
***
Remo D'Souza: Tiger Shroff is a real superhero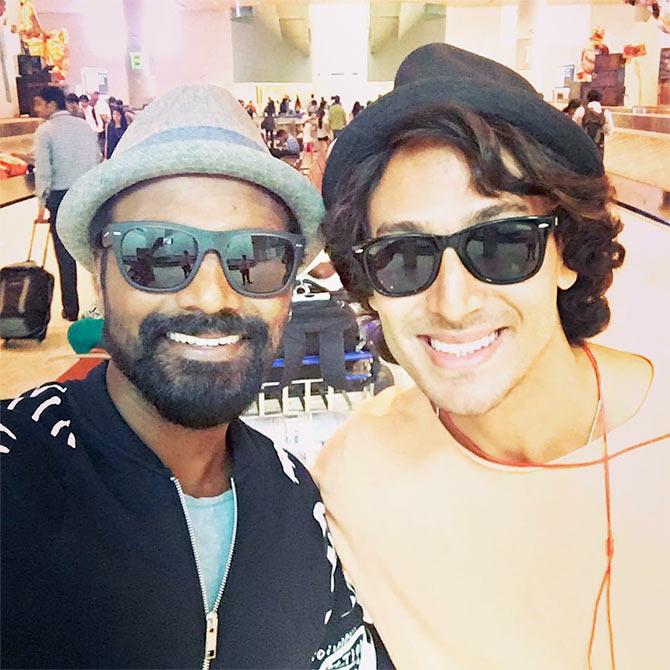 Remo D'Souza, who has completed shooting for his superhero film A Flying Jatt, turned to social media to praise Tiger Shroff.
He posted a picture on Instagram, above, and wrote: 'So after months of hard work we finished our shooting. And I have to say that this boy @tigerjackieshroff is a real superhero :))))) true gentleman , completely focused and honest with himself and his work :)))) I pray to god that my kids get inspired by him :) a big salute to @ayeshashroff and @apnabhidu for such beautiful upbringing and nurturing him with the right values ##aflyingjatt luv u TIGER my lil bro.'
Also starring Jacqueline Fernandez, the film is expected to release on August 25.