Congratulations Neha, Angad!
After Sonam Kapoor's grand wedding celebrations comes another Bollywood shaadi.
Only, this time, it's as quiet as they come.
Neha Dhupia wed her 'best friend' Angad Bedi and the couple made a pretty picture in beautiful white and pink shades.
The wedding took place in a Delhi gurdwara as both Neha and Angad are Sikhs.
Neha and the PINK actor posted a picture each on Instagram, announcing their wedding. Karan Johar also made the announcement with a picture.
Neha's dad, Commander Pradip Singh Dhupia (retd), served in the Indian Navy for many years.
Angad's dad, Bishan Singh Bedi, is widely considered the greatest left-arm spinner of all time.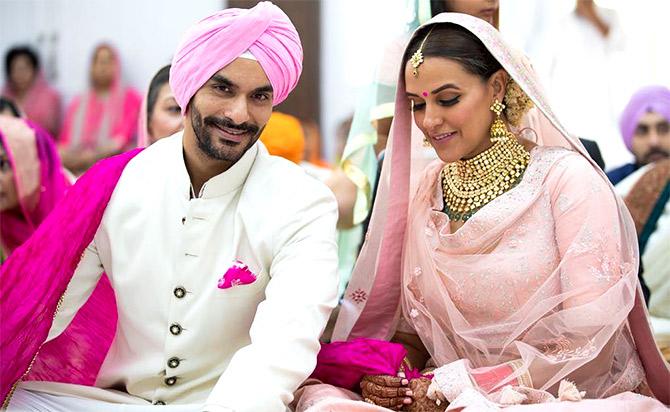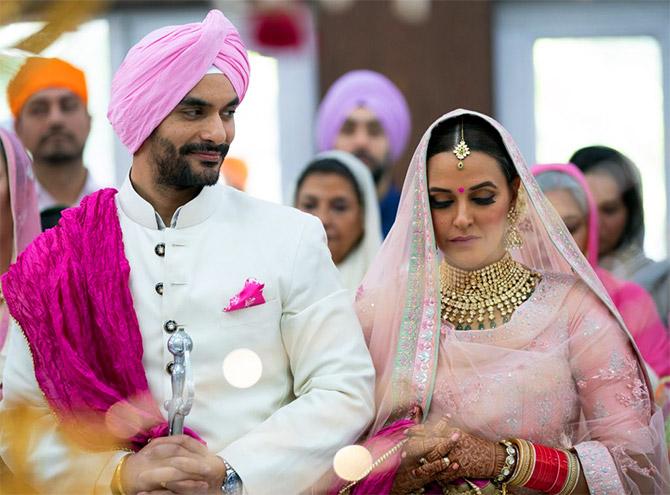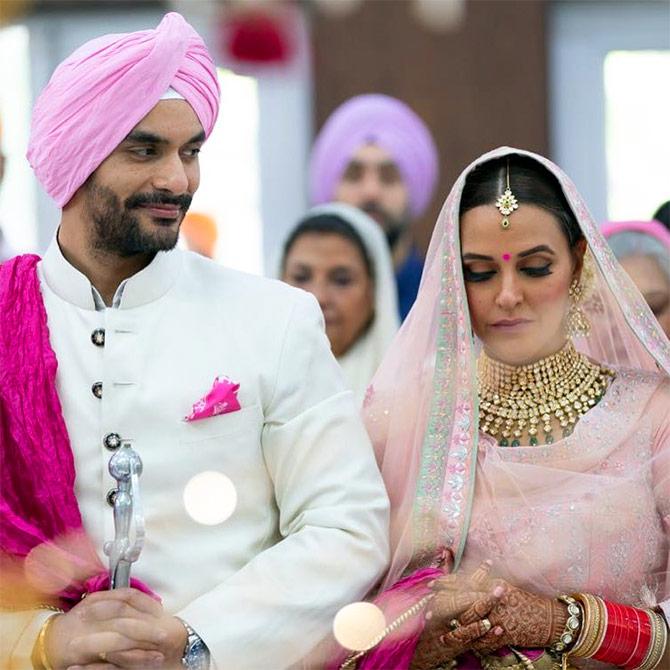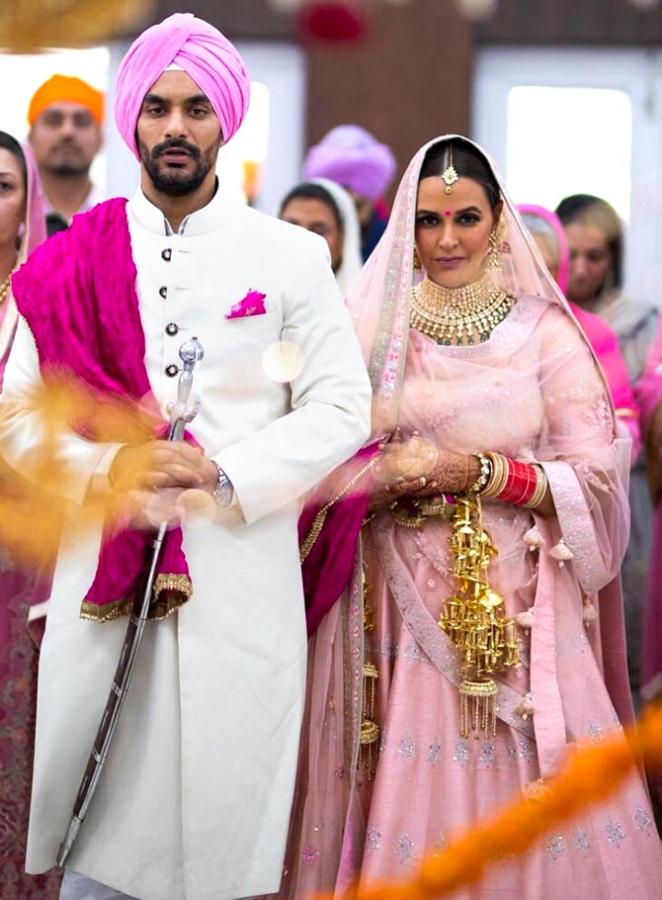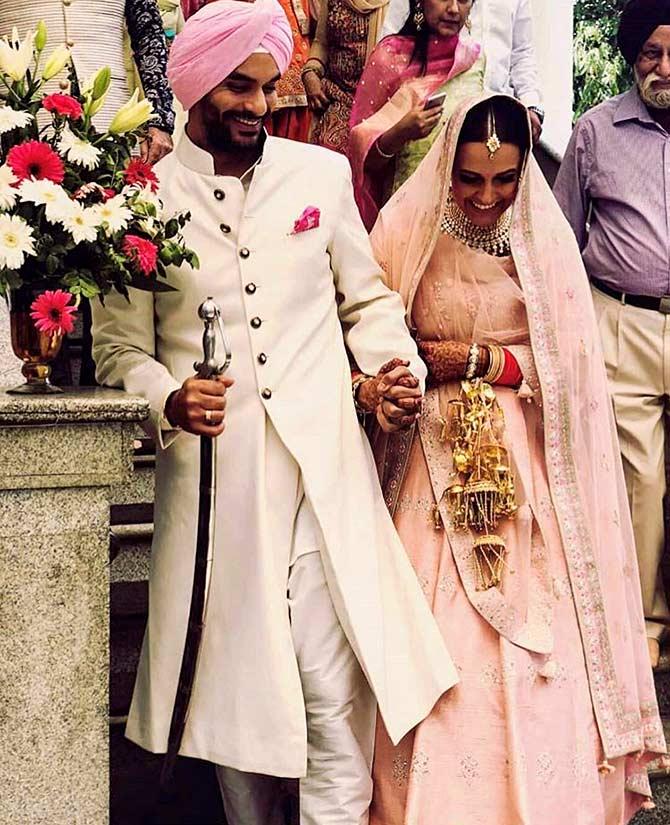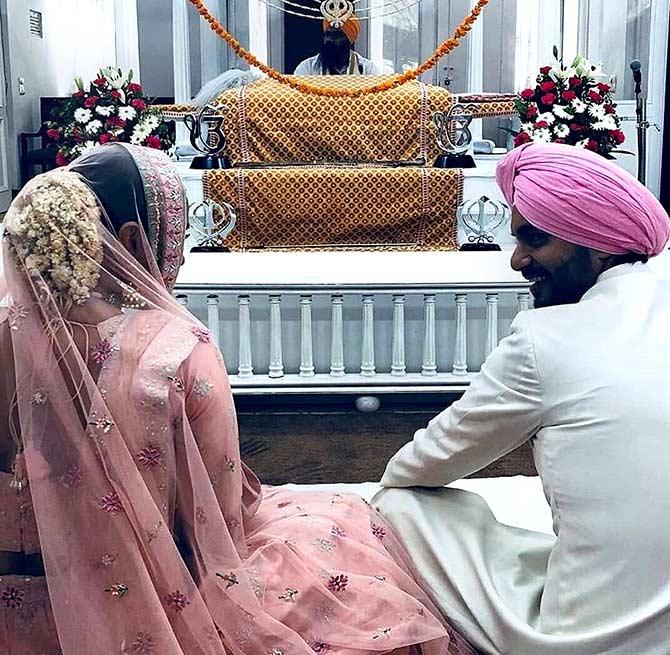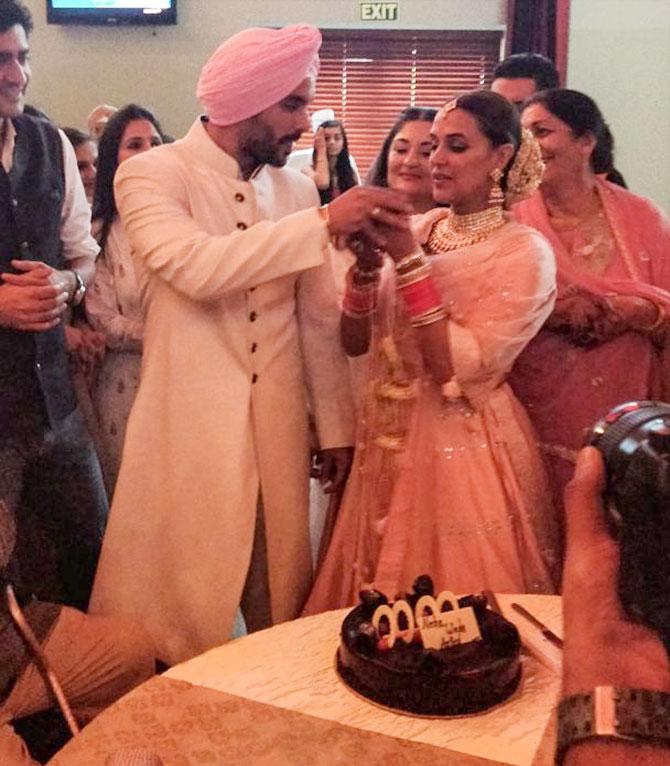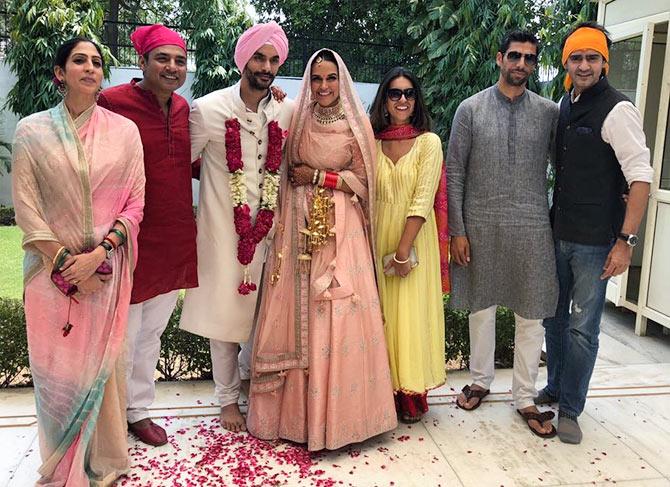 Former cricketers Ajay Jadeja and Ashish Nehra attended the wedding along with their respective wives, Aditi and Rushma. Gaurav Kapoor, who is a popular face with cricket fans, was there as well.
Photographs: Kind courtesy Neha Dhupia, Angad Bedi, Karan Johar/Instagram; Karan Johar/ Twitter