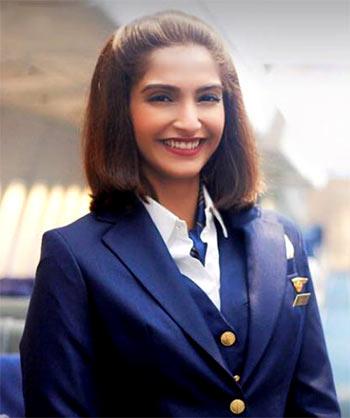 Ad filmmaker Ram Madhvani's much-awaited biopic Neerja would now have a companion release in a book form.
The book, which is titled The Neerja I Knew, contains incidents and anecdotes from the spirited inspirational life of the young woman who died at the age of 23 while saving hundreds of lives.
The biography will have the voices of her friends and family too.
It is being compiled by Neerja's brother Anees Bhanot.
The Neerja I Knew will be out on February 15 ahead of the film's release on February 19.
Sonam Kapoor, who plays the braveheart air hostess Neerja Bhanot in Madhvani's film, is expected to read out sections of the book at various events.
"The book and the film will serve as companion components. The details are being worked out," says an unofficial source close to the film.