An occasional series featuring unusual movie connections.
Cannes has just ended, and Ken Loach has just won his second Palme d'Or for -- joining Francis Ford Coppola and Michael Hanke on a very elite list of directors who have taken home two Palme d'Ors from the world's leading film festival.
Only one Indian film -- Chetan Anand's Neecha Nagar -- has won the Grand Prix at Cannes, way back in 1946, at the very first Cannes film fest.
Checking Neecha Nagar's credits on Imdb.com, one discovers that the film was produced by Rashid Anwar, whose brother Rafiq Anwar played a stellar part in the film -- a role originally meant for Balraj Sahni.
Kamini Kaushal make her acting debut in Neecha Nagar for which Ravi Shankar scored the music, the first time the future Panditji did so for a film.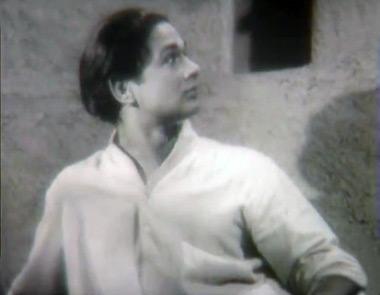 IMAGE: Rafiq Anwar in Chetan Anand's Neecha Nagar.
Rafiq Anwar moved to England and went on to play roles in movies like Lord Jim before his death in 1977.
Tariq Anwar, Rafiq Anwar's son, is a renowned film editor, someone who has two Oscar nominations -- for editing Sam Mendes' American Beauty and Tom Hooper's The King's Speech -- besides secveral BAFTAs.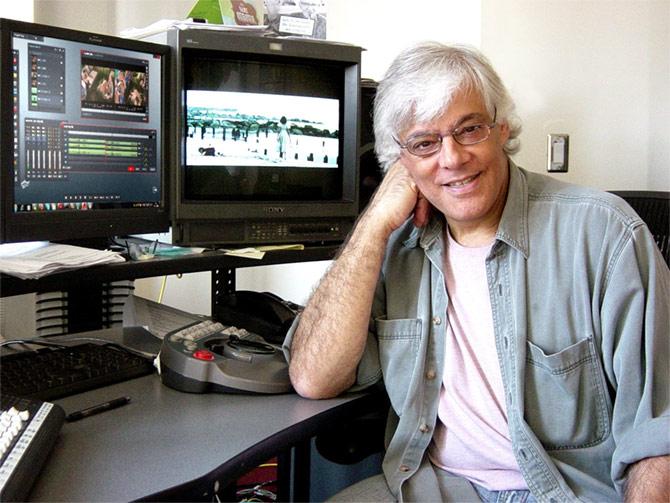 IMAGE: Tariq Anwar, who has two Oscar nominations for American Beauty and The King's Speech.
Tariq, still going strong at 71, has an impressive filmography that includes movies like The Madness of King George, The Good Shepherd and Revolutionary Road among many others. Just last year, he edited the Maggie Smith starrer, The Lady in the Van.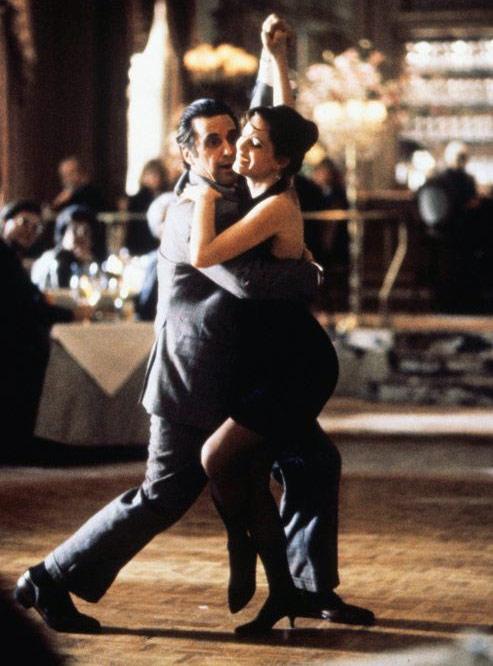 IMAGE: Gabrielle Anwar and Al Pacino in Scent of A Woman.
Tariq's daughter Gabrielle Anwar, we first spotted dancing the tango with Al Pacino in Scent of A Woman. She bobbed up again in The Tudors playing Margaret Tudor.
By the way, Henry VIII in that series was played by Jonathan Rhys Meyers (who played the coach in Gurinder Chadha's Bend It Like Beckham); her love interest in The Tudors was played by Henry Cavill, famous these days for playing Superman.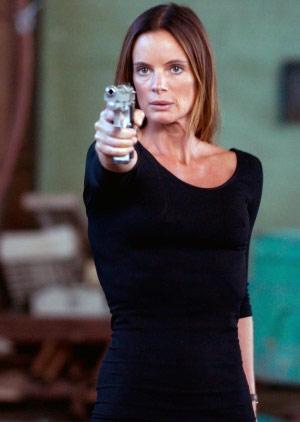 IMAGE: Gabrielle Anwar in Burn Notice.
Gabrielle would, of course, be familiar to Indian television audiences for playing Fiona on the thriller, Burn Notice.
More Reading (external links):