'Nawaz and I had a brief relationship in 2009 during the making of Miss Lovely.'
'Today, when he paints me as a woman in fur, enticing him into her bedroom with candles or desperately calling him and mailing other women on his behalf, I can only laugh.'
Niharika Singh lashes out at Nawazuddin Siddiqui.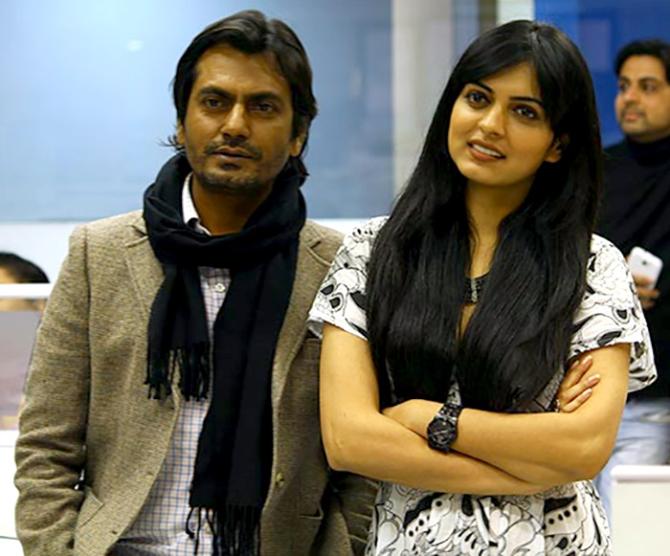 Excerpts from Nawazuddin Siddiqui's memoir, An Ordinary Life, have revealed new facets to the actor.
He had once confessed to me that he had never kissed a girl until he did a kissing sequence with model actress Niharika Singh in the film, Miss Lovely.
According to a much-talked about excerpt from his book, they had an affair.
Nawaz and his co-author Rituprana Chatterjee have written, 'For the very first time, I went to Niharika's house.
'I rang the doorbell, slightly nervous.
'When she opened the door, revealing a glimpse of the house, I was speechless with amazement. A hundred, or so it seemed, little candles flickered beautifully.
'She wore soft faux fur, looking devastatingly gorgeous, her beauty illuminated even more in the candlelight. And I, being the lusty village bumpkin that I am, scooped her up in my arms and headed straight for the bedroom.
'We made passionate love. And just like that, out of the blue, I began a relationship with Niharika Singh, a relationship which I did not know then would last for almost one-and-a-half years.'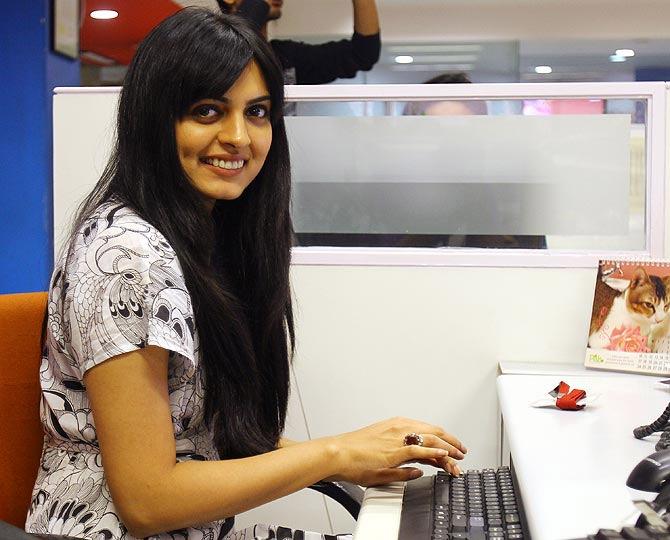 Horrified at their relationship being made public, Niharika Singh says, "Nawaz and I had a brief relationship in 2009 during the making of Miss Lovely that lasted less than a few months. So, today, when he paints me as a woman in fur enticing him into her bedroom with candles, or desperately calling him and mailing other women on his behalf, I can only laugh."
Niharika feels this is cheap publicity for his memoir and accuses Nawaz of lying.
"He obviously wants to sell his book and it would appear that he is willing to exploit and disrespect a woman to do so. He has chosen to fabricate stories and manipulate a fleeting relationship."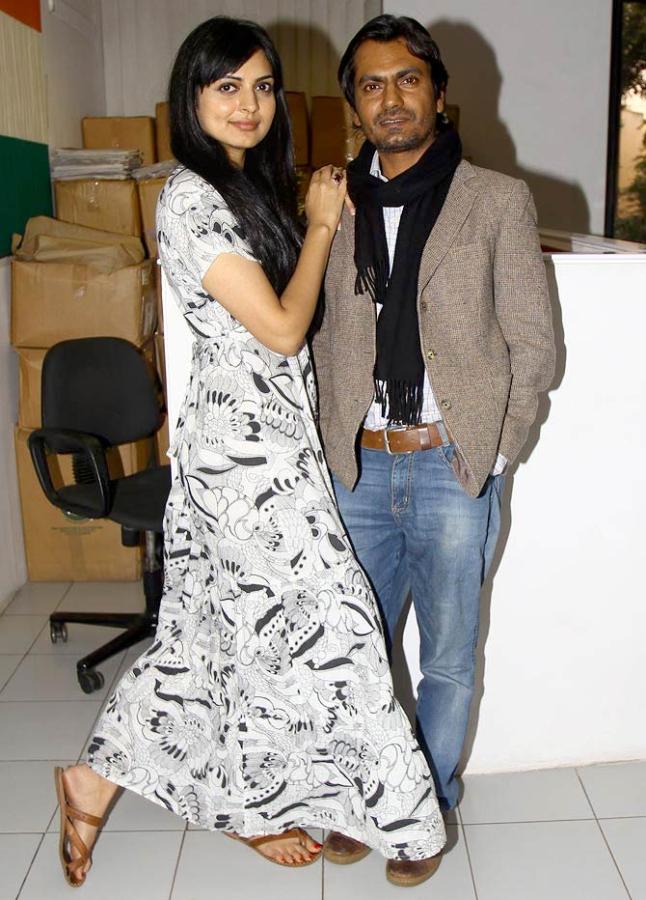 Niharika's consent was not taken before her life was put into the book.
"None of what he has written has been with my knowledge, let alone my consent.
"It is this very aspect of Nawaz that caused me to end my relationship with him in the first place.
"I have always maintained that he's a brilliant actor. However, I had hoped these acting skills would remain confined only to the screen.
"Still, I wish him well."
Photographs: Hitesh Harisinghani/Rediff.com