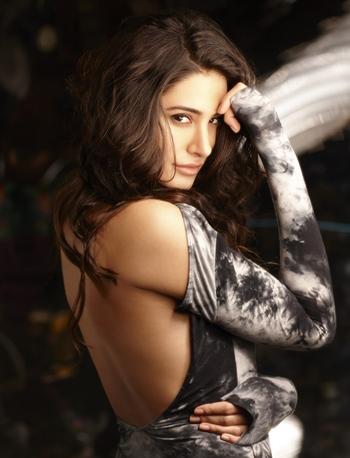 She's starred in a major Hollywood film along side formidable names and often identifies herself as a traveller.

But Nargis Fakhri isn't done with Bollywood just yet.
After she made her Bollywood debut with Imtiaz Ali's Rockstar in 2011, model-turned actress Nargis Fakhri has been seen in only two leading roles -- in Shoojit Sircar's Madras Cafe and David Dhawan's Main Tera Hero.
She also featured in two item numbers in 2013 Shahid Kapoor starrer Phata Poster Nikla Hero and Salman Khan's 2014 Eid blockbuster Kick.

Just when everyone began to wonder where exactly her Bollywood career was headed to, news of her first Hollywood project got out.

Paul Feig-directed action-comedy Spy, starring Jude Law, Melissa McCarthy, Jason Stathom and Rose Byrne, features Nargis in a small but important role.
The statuesque actress has also been accorded a prominent spot in one of the many promotional posters of the film.

As Spy gets ready to hit Indian screens on June 19, the actress talks to Subhash K Jha about her Hollywood debut and reveals if Bollywood still figures in her future plans.
Your first international film Spy is releasing in India this Friday, what should your fans expect from the film?
The film is a summer hit already internationally so the audience can expect tons of action, drama and of course comedy.

Every character plays an important part in this film and they are all perfectly cast.
Have you seen the film?
I have seen it three times and would go three more times to watch it. My character Lia, is quite a surprise. So I'll just let you go and see.
You are seen as a pivotal character on the poster. That's quite impressive. How did you bag this assignment?
How I bagged this assignment is a long story so I'll give you the short version (laughs).

I met the director Paul Feig and his lovely wife Laurie a couple of years back.

Paul and his wife are fans of international cinema so he was aware of the work I have done in Bollywood. Then one day, over dinner, he asked if I would be interested in this role.
And what was your reaction?
My character's name is Lia.

When he explained the role to me and told me about Spy, I knew it was an amazing opportunity. I loved the story and I loved his other films liked Bridesmaids and The Heat.

Plus I loved my character. So it was a no-brainer and I accepted the offer.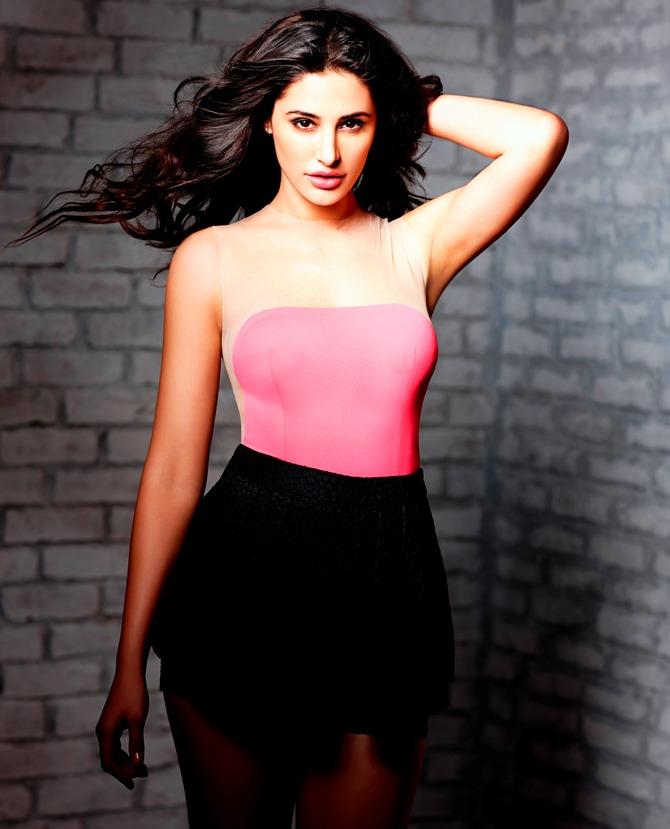 Image: Nargis Fakhri. Photograph: Avinash Gowariker
Tell us about the training that you underwent to do the stunts?

I had to train for about a week with a professional action team. We trained about six hours a day and I would go back to my room to practice on my own too.
You were injured while doing the stunts?
I learned a choreographed sequence but of course on the sets things can go wrong and it did and I got hurt. But it was worth it.
Who among the co-stars did you get along the most with?

Everyone was extremely friendly and down to earth.

The set-up for this Hollywood film was so warm and welcoming.

Melissa McCarthy (costar) was so easy to work with. She was also really amusing and caring.

It was really lovely to work as a team. Paul Feig is an amazing director, has great energy and knows how to create a relaxed and an enjoyable work atmosphere.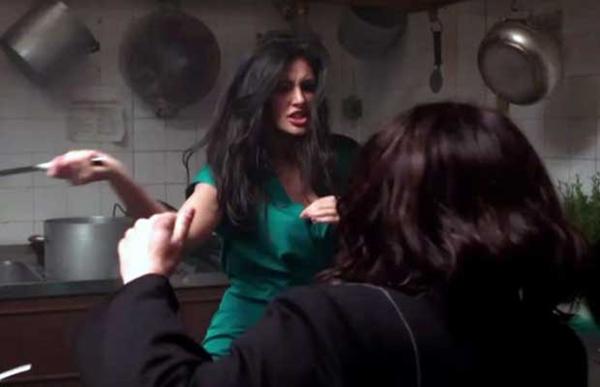 Image: Nargis Fakhri in Spy
And Jude Law?
Jude Law was easy to chat with and Jason Statham was a really funny bloke.

The ladies were extremely friendly and social. Rose (Byrne), Miranda (Hart) and the rest of the gang was easygoing and of course all of them were hilarious on and off set.
Any memorable moments from the time you were shooting for the film?

I think the entire shooting schedule for me was so exciting and fun.

I have to say it was one of the most comfortable and fun shoots I have ever been on. I really felt great working with everyone.

In fact I had such a great time I stayed an extra week just to hang and enjoy where I was.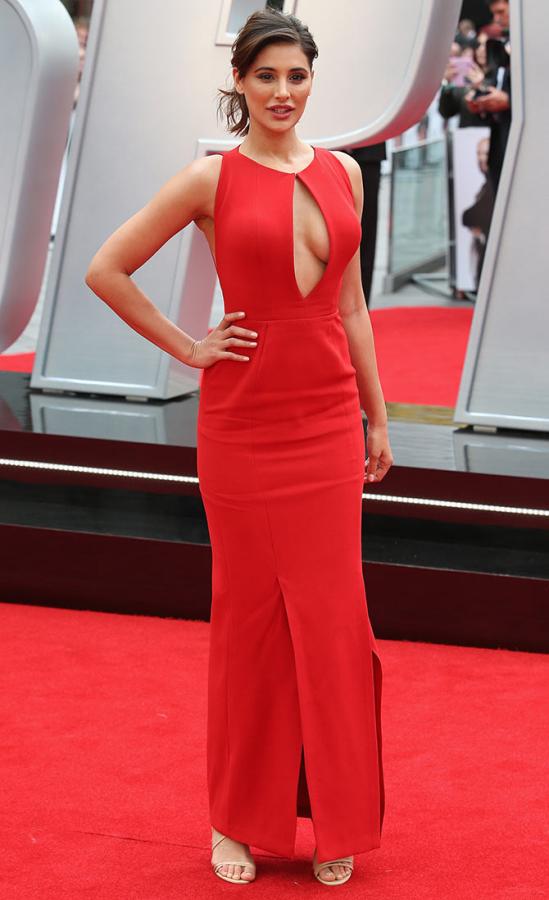 Image: Nargis Fakhri at the UK premiere of Spy. Photograph: Chris Jackson/Getty Images
What was the film's premiere like?

I thought I would be nervous and anxious but you know what?… I felt right at home.

It was a perfect day. You know when something just feels so right, everything goes smoothly and beautifully.
Anything new in Bollywood?
Yes, two films that I'm very excited about.

They are very different from each other. I'll be extremely busy till the end of this year. It's overwhelming, exciting and frightening all at the same time.
You seem to be spending quite a lot of time outside India these days. Bollywood may start to think you are planning to move on?
Well, I enjoy travelling. And living my life the way I want to is of utmost important for my happiness and well being.

I definitely would never "move on" from Bollywood but I think I like to spend time in Mumbai, work and also travel as much as I can. I'd be a happy little camper that way.

Top photograph: Avinash Gowariker