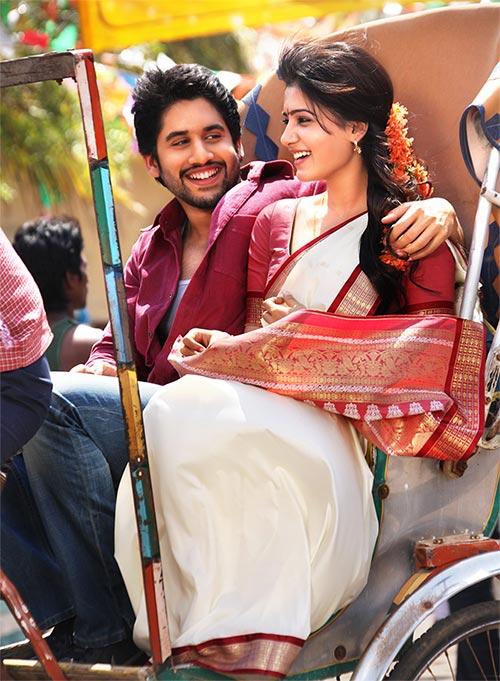 The much-delayed Telugu film Autonagar Surya, starring Naga Chaitanya and Samantha, directed by Devakatta (of Vennela and Prasthanam fame) is finally releasing today (June 27).
Produced by Atchi Reddy of Max India Productions, the shooting for Autonagar Surya began in October 2011. The film's release was delayed due to financial issues.
The film is said to be a political thriller and has been cleared with a U/A certificate.
Devakatta wrote recently about how disturbed he was when he read a small newspaper report about drunken railway policemen throwing out a woman and her 18-month-old-child from a running train after an argument with an IT employee who refused to pay bribe for extra luggage. The wife and child were killed on the spot.
This spirit of this disturbance is a subconscious stream in Autonagar Surya. It's about an underdog's rise from a 'nobody' to 'somebody' while fighting for his share of life, ambition and happiness.
At a press conference to announce the release of the film last week, Devakatta said, "Autonagar Surya will be a defining film for both me as director and Chaitanya as an actor."
Dil Raju, one of the major distributors of the film in Nizam, said the last 25 minutes of the film will be the highlight of Autonagar Surya.
Sai Kumar, Brahmanandam, M S Narayana, Jayaprakash Reddy, Venu Madhav Ajay, and Rakul Preet Singh are the others in the cast.
The music is composed by Anoop Reubens. Gautham Naroj is the cinematographer and the film is edited by Gautham Raju.