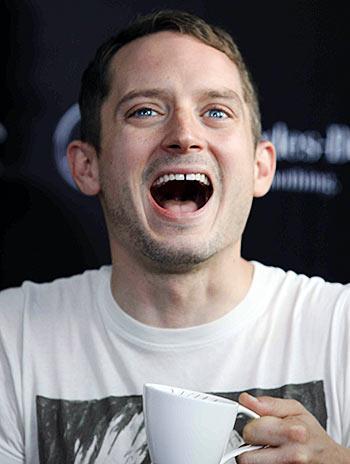 The Lord Of The Rings star Elijah Wood is making the most of his first-ever- India visit. Rajul Hegde reports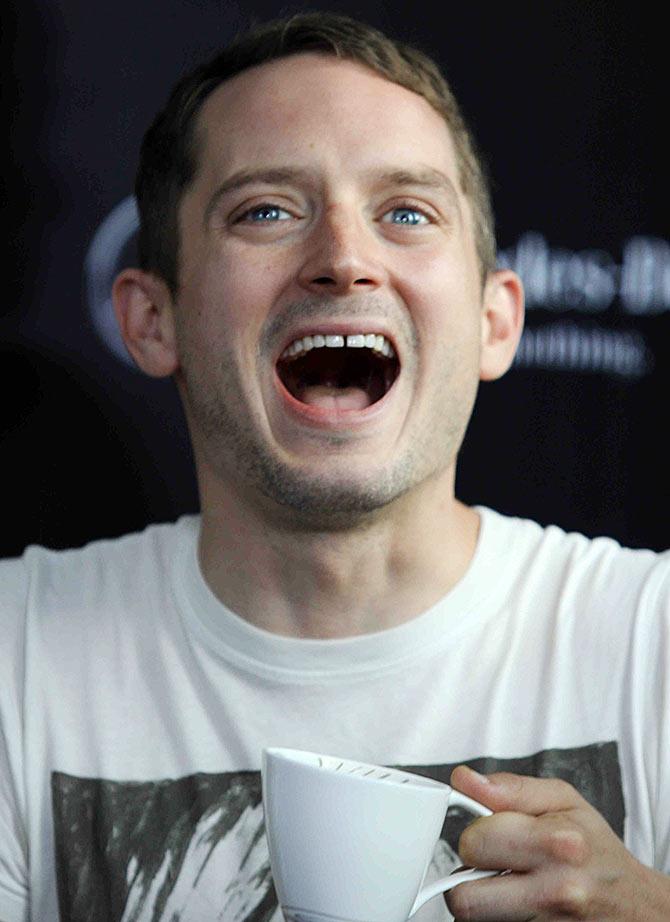 Elijah Wood might have a cult following in India as Frodo Baggins, but it is now the turn of the other Elijah to leave his mark.
The Lord Of The Rings star made his maiden visit to the country as a musician -- performing in Mumbai, Hyderabad and Delhi from September 3 to 9 as part of Wooden Wisdom with DJ partner Zach Cowie.
Wood's tryst with DJing began as something he did for fun while living in New Zealand in 2000.
Playing with a CD mixer and cross fading between songs, he discovered brought him a lot of joy and satisfaction, and he kept at it as hobby -- DJing for friends -- until six years ago. That was when some Los Angles-based DJ friends invited him to be a part of a small collective called The Embassy.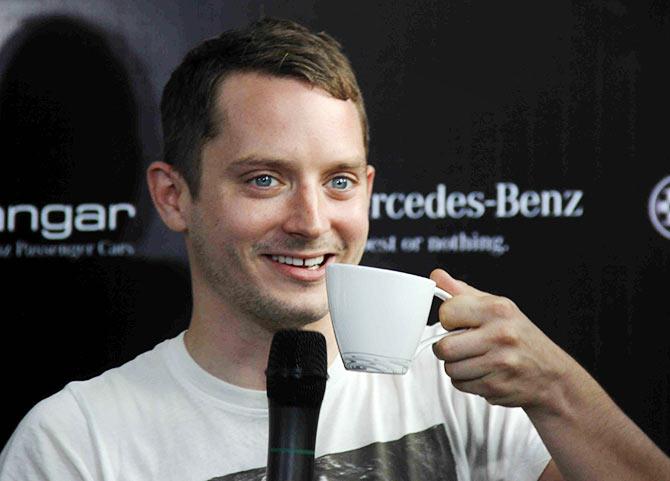 Wood, who has since moved to vinyl exclusively, met with the press on September 3 before heading to his first Indian gig at Trilogy Nightclub, Sea Princess Juhu in the western suburbs of Mumbai.
Having landed there the previous night, he said his first impression of India was vibrant, palatable and fascinating: "It's all fresh and new. This is the country that I wanted to visit my whole life. So, all that we are taking in is completely a new sensation and we are exploring more. It's a place that is magical and mystical from afar. It's been on my travel list for long."
And Wood planned to make the most of it.
He had already enjoyed an auto-rickshaw ride in Mumbai by then -- joking that "we plan to steal an auto and drive it around the city" -- and was planning on eating local food and buying local records as they travelled.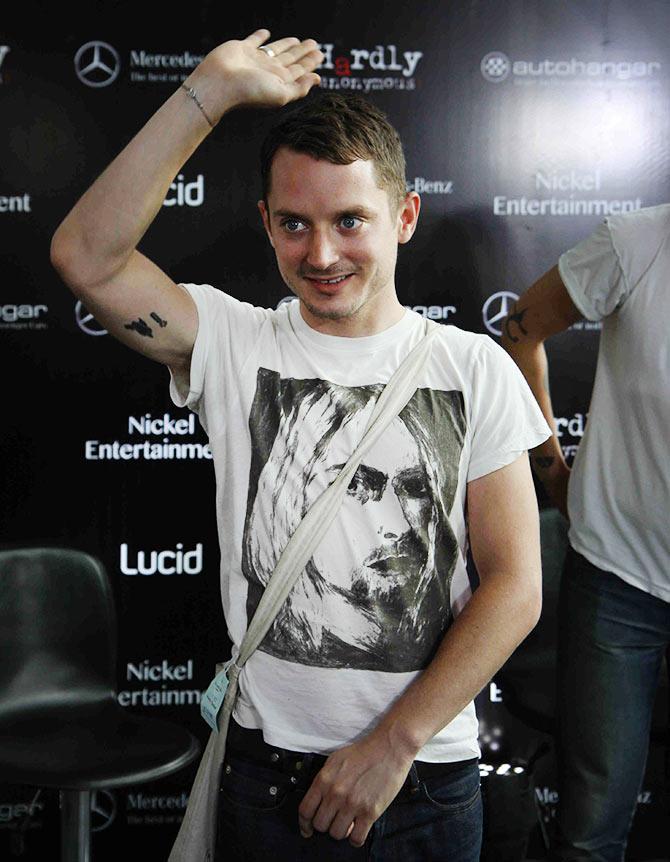 While performing in India, Wood planned to spin Indian film music too.
"We travel a lot, and when we travel to different places there are fans of local music there." Wood elaborated.
"So, a part of our travel is also about incorporating and learning about the music, from the regions that we travel to. We have music from all around the world and different periods. We have got music from the 70s and the 80s as well international music from Poland, Lebanon, Africa, New York and now India."
He added, "My knowledge of Bollywood is limited... But my favorite (Indian) musicians are Asha Bhosle, Bappi Lahiri and guitarist/musician Charanjit Singh."
For this outing, Wooden Wisdom had mixed Bollywood numbers like I Am a Disco Dancer into their playlist.
Wood responded to several questions about his music, clarifying that producing music was not on the cards for him, but he would gladly return to India to spin at music festivals.
Photographs: Pradeep Bandekar