'Who gets that kind of unconditional love?'
'That level where my dad is, it's not possible to think that he only belongs to you.'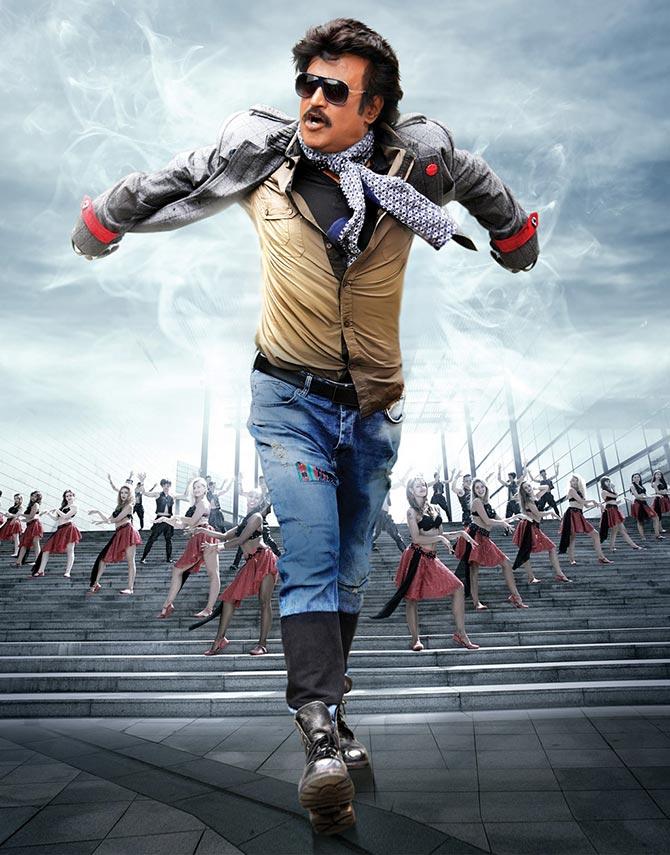 It could not have been easy being the daughter of the legendary Rajinikanth.
Of dealing with the massive love he receives from his fans.
Of constantly being on the see-saw ride of celebrityhood.
Yet, if there is one thing Aishwaryaa R Dhanush would like to tell her father's fans, she tells Savera R Someshwar/Rediff.com, it would be that celebrity kids are "pretty normal".
Videos: Rajesh Karkera/Rediff.com
The second of a three-part interview.
More than any other star child, you and your sister have had to share your father with his fans. Like you said, you are literally considered a daughter by Rajinikanth's fans.
What was that like for you? Was it difficult? Was it easy?
Sometimes, you want your parents for yourself.
No, I don't think we can think that way because, at the end of the day, it's unconditional love.
They don't expect anything back from you.
Who gets that kind of unconditional love? It is great to have that.
Any celebrity, anybody at that status, that level where my dad is, it's not possible to think that he only belongs to you.
He belongs to everybody because he gives happiness to everybody.
It is a huge blessing that you are able to give so much happiness to so many people. And they all feel that, somewhere, they are all connected to you.
It is a beautiful feeling.
You can't sit back and say, 'I'm possessive about you.'
We are going to be 'not possessive', but protective. You can'be possessive. It doesn't make sense.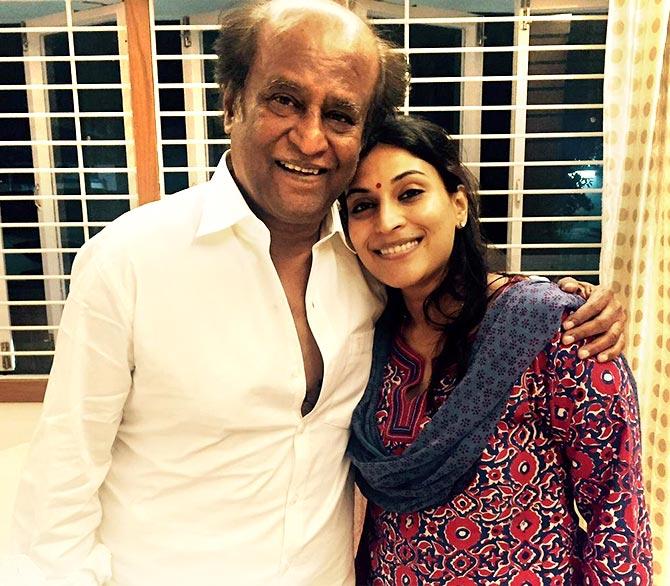 It was a very difficult time for your family when your father had his health scare.
Every human can have slip-ups and health issues.
I think that is a very personal thing for the family.
Anyone can fall sick. There is nothing wrong in falling sick.
Anyone can get a fever; anyone can get a cold.
He can be a superstar, but he is still human.
I think it is important for me to remind people that he is human and things can sometimes go wrong.
But God has been kind and he is much healthier than he has ever been, touch wood (knocks on wood).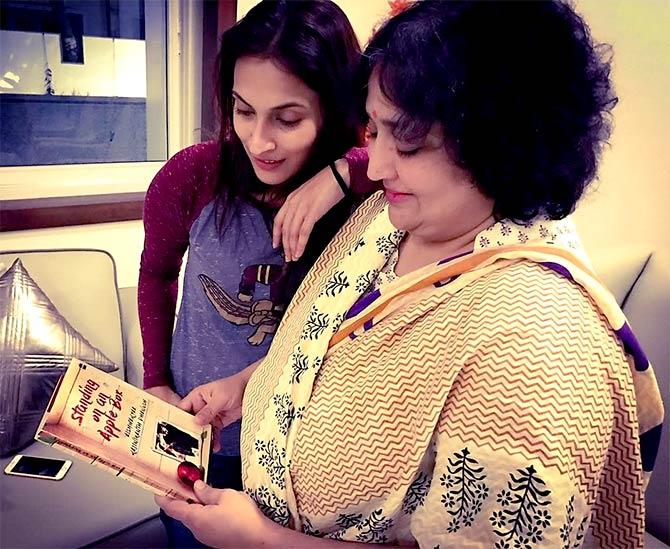 There is a touching moment in your book, Standing On An Applebox, you ask him why he is sitting in a darkened room and he talks about how perspectives and friendships have changed as he grew in his career...
Yes...
Was he lonely during that time?
I think anybody at the status he is in and the heights he at in will be lonely, whether it is him or whether it is any other star or anyone in that position.
It is very difficult for people to relate with where they are, to understand what they are going through.
Watch Aishwaryaa talk about how her father coped with the loneliness of being India's No 1 movie star, and the extraordinary love he gets from his fans, in the video below:
Who is the bigger inspiration in your life -- your father or your mother?
Aah... I think it would be my mum because she is extremely patient. I would love to be like her.
I think patience is the biggest virtue and she has mastered it.
What kind of role has your mother played in making you who you are?
Do you see a reflection of who she was to you as mother when you are with your sons?
Of course, I see a lot of her in me with regard to how I am as a mother.
I can see why she was overprotective, why she wanted to shelter us, guard us from certain things.
It is beautiful to have someone like her around because it gives you the space and mental freedom to work and achieve more.
Watch Aishwaryaa speak about the sweet relationship her mother Latha Rajinikanth shares with her son-in-law Dhanush and grandsons, Linga and Yatra:
Were you exposed to the drawbacks of being a celebrity's daughter?
No.
Now, as an adult, how do you deal with it?
It's part and parcel of being a celebrity's wife. You can't stop it.
As long as you keep it out, you are peaceful.
If you let it get to you, you are going to create havoc in your head.
So I just keep it out. It's just there (gestures outwards).
You smile at it, shrug at it and (laughs)...
If you could pick the top myths about celeb kids that someone reading your book, Standing On An Applebox, will let go of, what would they be?
First, we are not abnormal.
Second, we have also had the normal childhood like everyone else, in spurts at least.
It is not really all that different from what everyone else goes through.
And every relationship, including the one with your father and mother, remains the same whether you are a celebrity or not.
To sum it up, relationships don't change.
We are pretty normal. Nothing is different.