'My father could have gotten more due. He was capable of much more.'
'But he was always thankful.'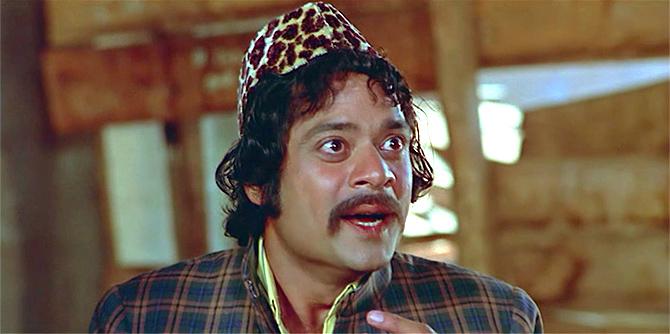 When Jagdeep passed away earlier this month, the laughter died.
But being typecast as a comedian always rankled with the actor who made us laugh so much at his antics on screen that our stomachs hurt.
"It was very difficult for a serious actor like him, who was so good at emotional roles, to do this mad comedy, which was making faces and being slapstick," his son Jaaved Jaaferi tells Patcy N/Rediff.com in the second segment of an exclusive interview.
My father was launched as a hero by AVM Productions in Madras. He was on contract for five years.
They gave him a salary and a house, so he shifted to Madras.
He was launched in a film called Bhabhi where he played the romantic lead. The hero was Balraj Sahnisaab; my father played his younger brother.
Nanda played a child widow, and my father gets married to her in the end.
He was noticed in the film, and his song Challi Challi Re Patang was a hit.
Immediately, he worked with Nanda in another film called Barkha, where they played siblings.
I really liked that film. The song Chhod Bhi De Majdhaar picturised on him, sung by Mohammed Rafi, was very beautiful.
After that, something happened.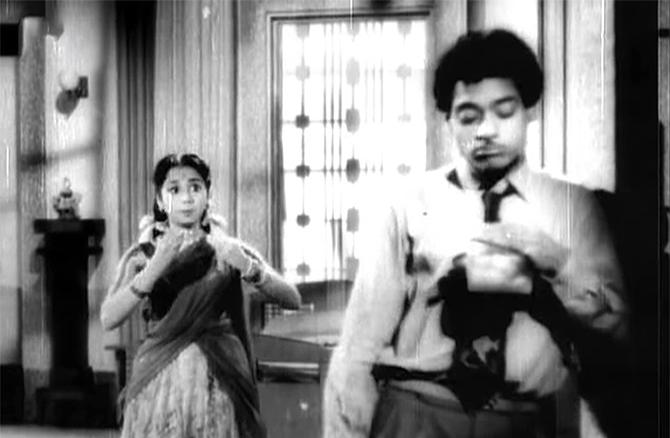 He was getting a lot of offers, but because he was on contract, they were asking for more money to work outside of AVM.
He started losing work. He was called for Junglee, but he could not do it.
He got frustrated and started drinking.
He started getting second hero roles to actors, who came later. The frustration started building up.
After the contract ended, he did films with P L Santoshisaab (Roop Rupaiya), Azraji (Band Master)) and Salimsaab (Lootera.
He did Punar Milan with Ameeta aunty, which had that hit song Paas Baitho Tabiyat Bahal Jayegi.
Things were not going well.
He got married and shifted to Bombay.
I was born in 1962.
He did Brahmachari and the comic shift happened from there.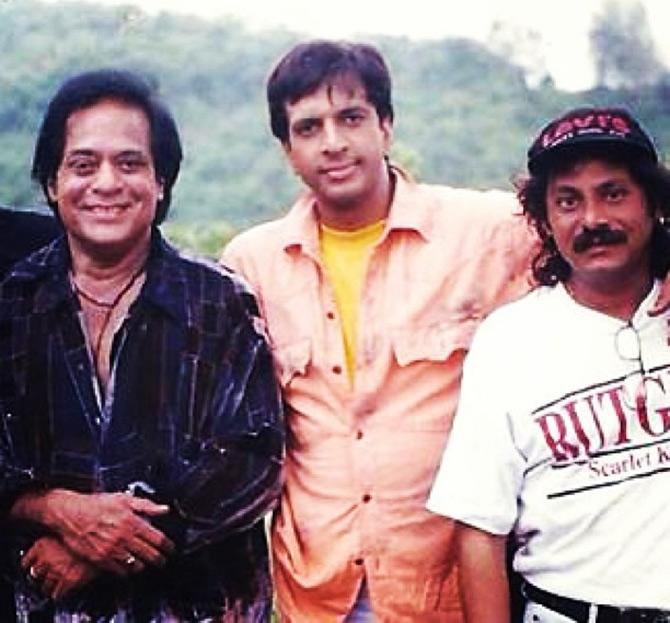 He felt bad about being typecast as a comedian, but he moved on.
Somewhere inside, he did feel the pain.
Actors who came after him, who would get up for him or open doors in respect, raced ahead.
But some of them were his friends till the end.
It was very difficult for a serious actor like him, who was so good at emotional roles, to do this mad comedy, which was making faces and being slapstick.
The scripts were not good, as far as the comedy was concerned. So he had to resort to physical comedy.
He said my audience was the kisaan, the rickshawallah, that's the real India. I am not interested in satisfying scribes, who write sitting in a skyscraper somewhere.
That's why when he passed away, I was shocked and surprised but in a happy way.
The kind of love and admiration he got was amazing. Because of social media, the common man has spoken about him.
The media also gave him a lot of love and respect, which I value.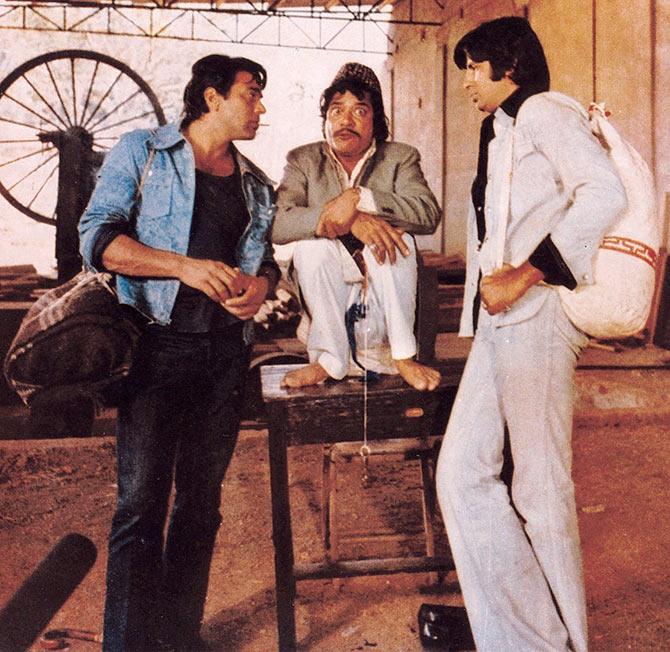 I was 13 when Sholay released.
I remember people saying, 'Sholay ka chole ho gaya', 'Khoda pahad nikla chua'... that kind of stuff.
Then, the week after (its release), when the Minerva screening happened, the stereophonic sound was altogether another experience.
I remember everybody caught on that.
Sholay was such a cult classic.
Everybody remembers even Sambha or Kalia.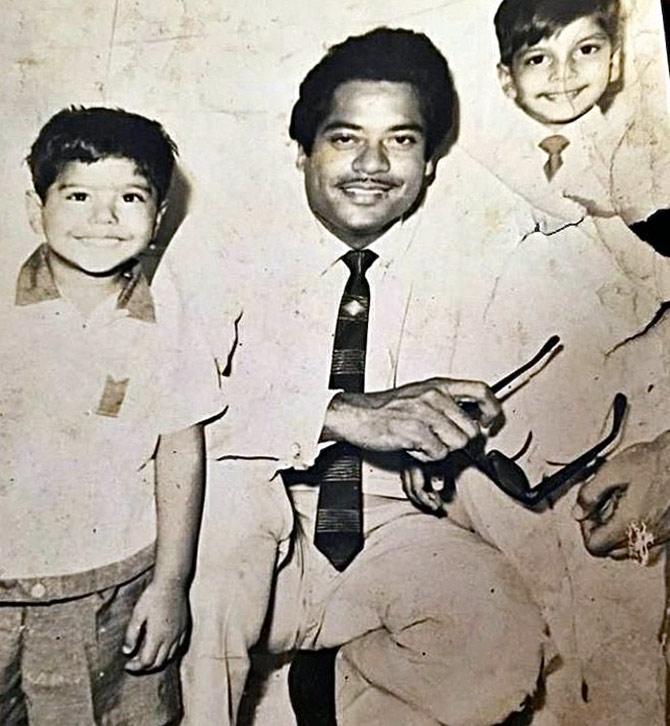 I grew up in Bandra (north west Mumbai).
I went to a Catholic school called St Teresa's high school, and the beauty of that was that I was sitting on a bench with a Sindhi and a Punjabi and getting education.
It is not just across religions, but there was no class difference either. On the same bench sat a rich doctor's son as well as someone from the slums.
That's the kind of upbringing I had.
That was the most amazing thing I was blessed with in my childhood. My kids missed out on that.
My father was pretty busy, so we never went out much with him.
Sometimes we went to the movies with him.
People would recognise him, take his autographs.
In our summer holidays, when my father was shooting outdoors, we used to go.
In those days, everybody went to Kashmir.
So most of the time, in my summer holidays, we would go to Kashmir for a shoot and everybody would be there.
When he was shooting in Bombay, we didn't go to his sets.
He was a pretty cool father. My mother was strict.
My father gave us everything that he didn't get.
He didn't have a proper childhood, so he made sure we got the best.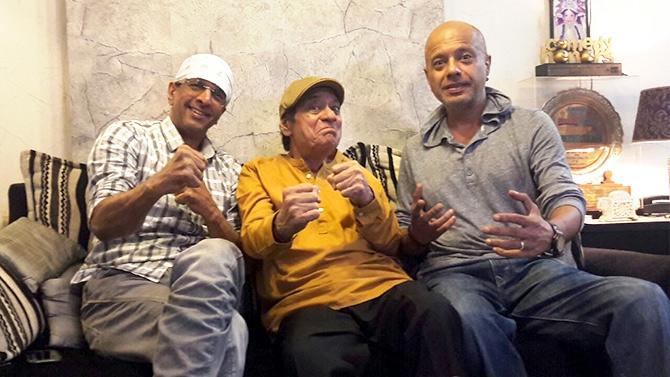 He went into a shell when his mother passed away. He had lived his whole life with her.
He never went to graveyards. Something must have happened in his childhood, that's why he would never go.
But for the first time, when his mother passed away, he went. It was very difficult for him.
He was crying.
I buried him in the same grave as my grandmother. I know he would have liked that.
When Roberto Benigni won the Oscar award for Life Is Beautiful, he said something which I identify with my father. He had said, 'I thank my parents for the best gift they ever could give me: Poverty.'
That is what I think my father got in his whole journey -- the depth of life, observing all that as an actor. You cannot get that in a film school.
Sometimes I would make a joke of his name, 'Inka jag babut deep hai.'
It's a funny statement, but it's the truth.
I think my father could have gotten more due. He was capable of much more.
But he was always thankful.