Two American icons receive the highest civilian award in the US.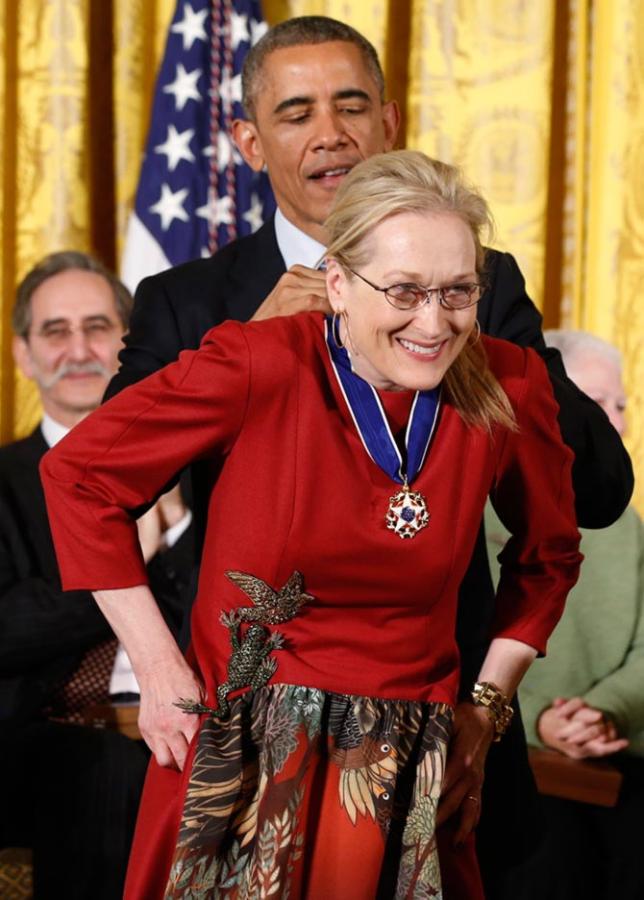 Image: Barack Obama and Meryl Streep. Photograph: Larry Downing/Reuters
Oscar-winning actress Meryl Streep and musician Stevie Wonder were honoured with the Presidential Medal of Freedom.

The Into The Woods actress and the Higher Ground hitmaker were among 18 recipients of the US' highest civilian honour at a ceremony on November 24 at the White House, where they were given the medals by President Barack Obama, reported ABC Online.

The President gushed about how much of a fan he is of Streep, as he gave the 65-year-old actress her medal.

'I love her. Her husband knows I love her. Michelle knows I love her. There's nothing that either of them can do about it. Meryl is truly one of America's leading ladies. She's done it all for her craft. She's sung ABBA (in Mamma Mia!). That's something,' he said.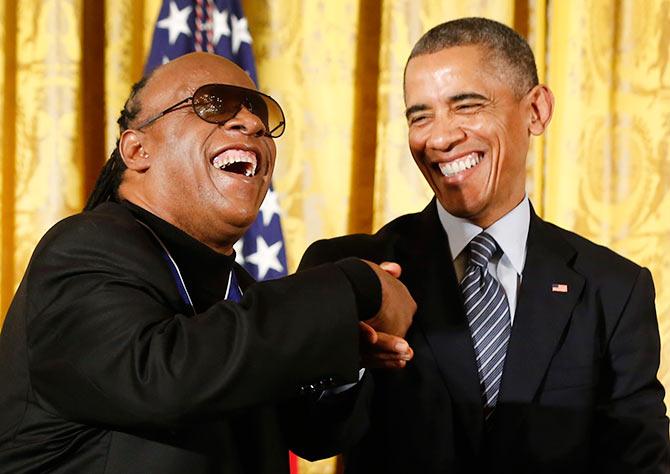 Image: Stevie Wonder and Barack Obama. Photograph: Larry Downing/Reuters
Wonder, 64, was introduced by his legal name Stevland Morris and the President recalled how his 1972 album Talking Book was the first album he ever bought with his own money.

'I was 10 years old, maybe 11 -- with my own cash. I didn't have a lot of it. And that thing got so worn out... Young people, you won't remember this, but they had albums,' he added.

Though 19 people were supposed to take the honour, Broadway composer Stephen Sondheim was unable to make the ceremony so will collect his at next year's reception.