'Every marriage hits a road block.'
'There are fights and boredom sets in.'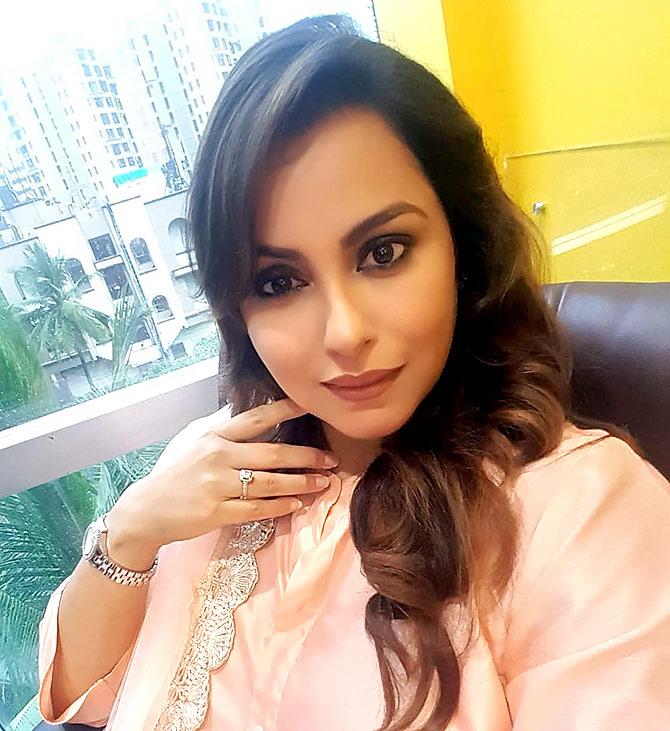 As the third season of ALTBalaji's Kehne Ko Humsafar Hain finds more viewers, its cast of Ronit Roy, Mona Singh and Gurdip Kohli seem to be enjoying the response.
While Mona brings new meaning to the 'other woman,' Gurdip Kohli tells us what makes a marriage strong.
"If there is one major fight in the lockdown, that doesn't mean your marriage is breaking up. You need to work on it and give it some time," she tells Rediff.com Contributor Sameena Razzaq.
What is your take on extramarital relationships?
Extramarital affairs are prevalent in our society.
Most of the time we hide it because the man wants to have an affair and be hush hush about it.
In Indian households, women may have a fling or be flirtatious, but they would not have a full blown affair.
Men stray more than women as it is something to do with their biology.
Why is the onus to save a troubled marriage always on the woman?
We follow patriarchy in India, which is so strong that women have to keep the house together.
She may be a working woman, but still, she has to strike a balance in the house.
The norms are changing with the dads becoming more hands-on and openly talking about it on social media handles.
So it's a good change that we are sharing responsibility.
Otherwise, for a very long time, we have been following a strong patriarchy in our societies.
It's good that things are changing.
Stories like Kehne Ko Humsafar Hain are being accepted. People have been watching it for the last three years.
They have loved my character Poonam who salvaged the situation and moved on with another man, much younger than her.
People have loved her story, they haven't gone like, how can she fall for a younger man?
Our stories, films and Web shows influence our society.
If stories like these are accepted, that means society is planning to change or is looking at changing.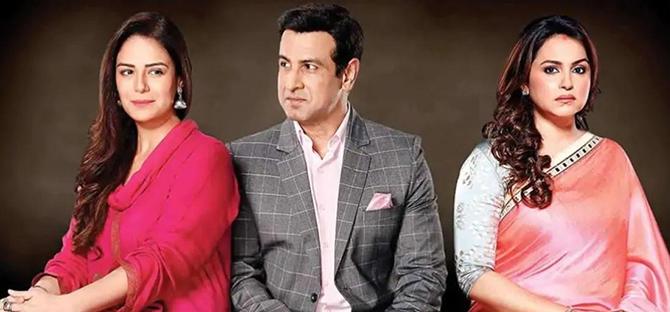 What made you say yes to a bold subject like this which delves into toxic relationships and justifies an extramarital affair?
It is not a bold subject.
It's very real.
I am not a teenager anymore. I have grown as an actor and individual, so I am doing roles for my age group.
I can't only play a bahu or a mother.
I have been around for a long time and will take responsibility of bringing change through my characters.
It's a mature subject and I am happy to do a role like that.
From a dependent housewife in the first season to an independent, confident, woman in the third, your character has come a long way.
In the first season, Poonam is a wife.
She puts herself at the end of the list and puts her husband, her house and her daughters on top.
She agrees to Rohit's callous behavior and infidelity even before he fell in love with Ananya.
There was no love in her marriage, but she accepted it.
She was struggling in the relationship for the well being of her daughters and family.
Most women, who are not empowered, keep quiet when the husband strays.
For me, that is not being repressive. In fact, that is a progressive woman who is trying to keep her family together.
Poonam was given a divorce in the first season.
The second season saw her take on life and fall in love organically.
But she was hesitant.
In the third season, she takes the plunge.
The catch for her is that the guy is 10 years younger than her.
She is also going through pre-menopause.
She is trying to keep herself young and desirable for that man, but does not want to give away what she did in her first marriage.
She is trying to combat these situations and stand up for her daughter who is getting married, as Rohit is not around.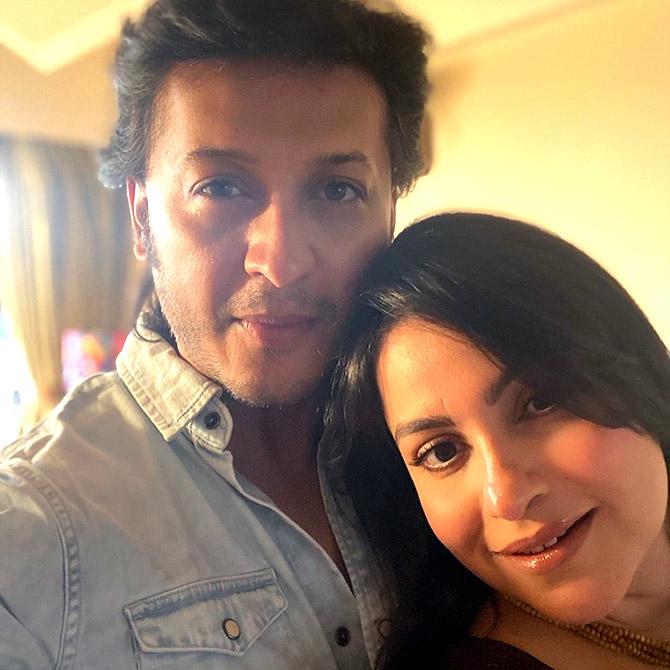 What is your husband Arjun Punj's take on the show?
Arjun and I have open discussions about the story and how the journey has been.
He is my life partner, nothing is hidden.
Our work is such that whatever we do, it is right there for everybody to see.
He is an actor of the same kind of sensibility, so yes, we are open to discussion not only on Kehne Ko Humsafar Hain, but everything.
These things happen everywhere in our neighbourhood.
In our friends's circle, couples go through divorces. They separate and reconcile.
Will we get to see Arjun and you as an onscreen couple any time soon?
Why not?
If a maker wants to have us together, we would love to do a show.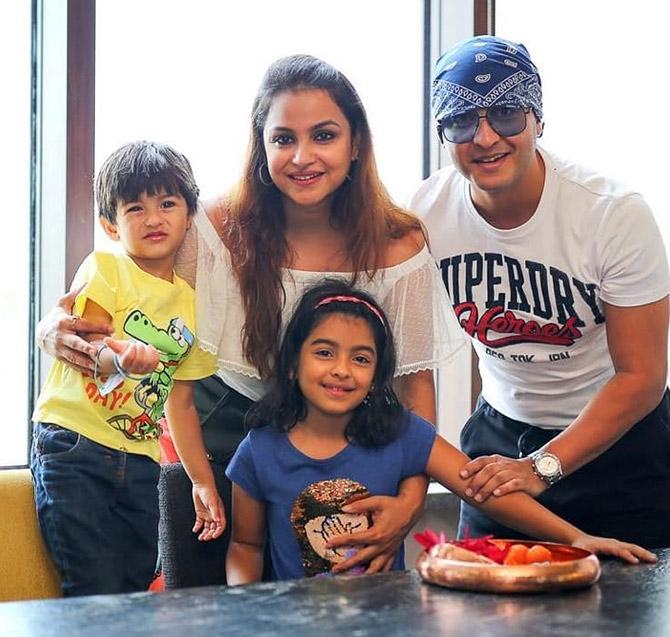 Why do you think couples continue to live in loveless marriages when they can walk away?
Every marriage hits a road block.
There are fights and boredom sets in.
I am married for 13 years.
Sometimes, kids rekindle that love again in couples.
This is the test every relationship goes through.
If you come out of this with flying colours, you will be together for a lifetime.
There are always ways to bring love back into your marriage.
If things are really toxic and nothing is happening for your well being, if your kids are suffering watching you fight, then there is no point going on.
You are raising toxic children who are not going to believe in love.
So it's better to put an end to it.
But if there is one major fight in the lockdown, it that doesn't mean your marriage is breaking up.
You need to work on it and give it some time.