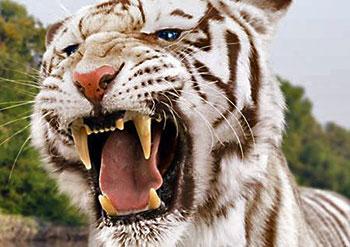 Here's looking filmi tigers with the loudest roar!
While horses and dogs have made many appearances in Hindi films, tigers have been a steady companions too.
This Friday, we will see a white Bengal tiger take centrestage in Roar: The Tigers Of Sunderbans.
The film stars newcomers, and is directed by first-time director Kamal Sadanah.
Before we watch that in theatres, we rewind back in time to see the other tigers in Bollywood.
Take a look:
Junoon
Rahul Roy in Junoon
There was a time when Rahul Roy was one of the hottest actors in showbiz. And then he went and signed all the wrong films.
Junoon saw him in an obsessive love story with Pooja Bhatt.
Rahul could turn into a tiger at will, and the film had its scary moments.
Himmatwala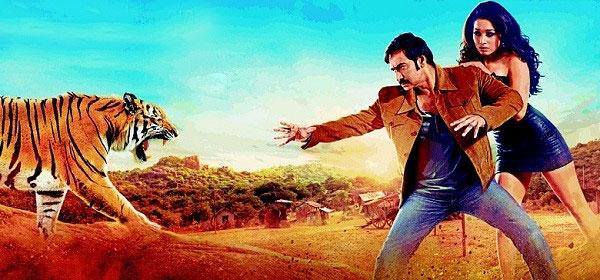 Ajay Devgn and Tamannaah in Himmatwala
Sajid Khan gave his version of Jeetendra's Himmatwala a twist by adding a tiger to the film's cast.
The tiger was Ajay Devgn's steady companion, and engaged in some high drama in the film's climax.
Life of Pie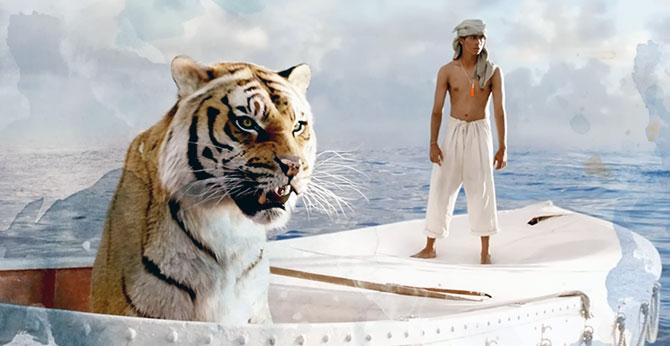 Suraj Sharma in Life Of Pie
With some superb VFX, Life Of Pi told a compelling story of a bond between a stranded boy and a tiger.
Ghatak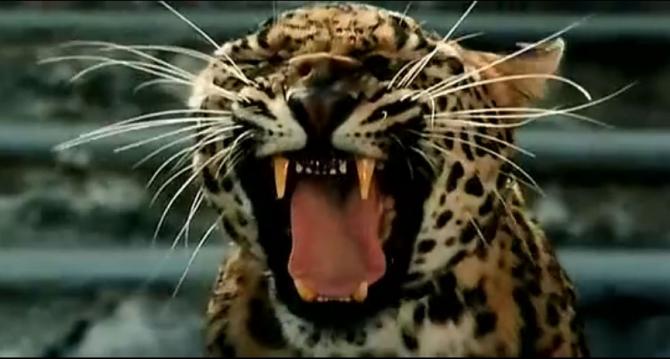 The wild beast in Ghatak
In the time when masala ruled in Bollywood, director Rajkumar Santoshi decided to take it many notches higher by giving his villain Danny Denzongpa a leopard as a pet. Even Sunny Deol had to bow down to the feline terror.
Kaal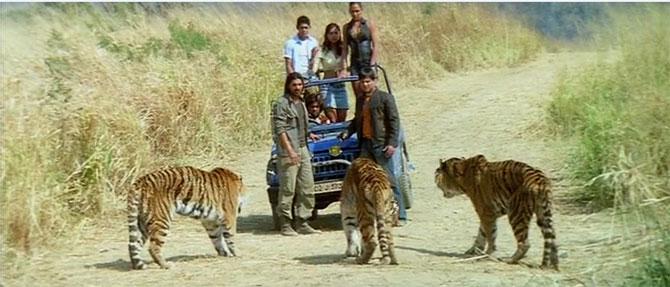 John Abraham, Vivek Oberoi, Esha Deol, Lara Dutta and Vishal Malhotra in Kaal
Kaal opened with a tiger on the prowl, and soon it emerged that John Abraham and Vivek Oberoi would have to deal with quite a lot of them on their trip to the Jim Corbett National park. When Ajay Devgn joined in as a mysterious guide, the plot only thickened.
Delhi Safari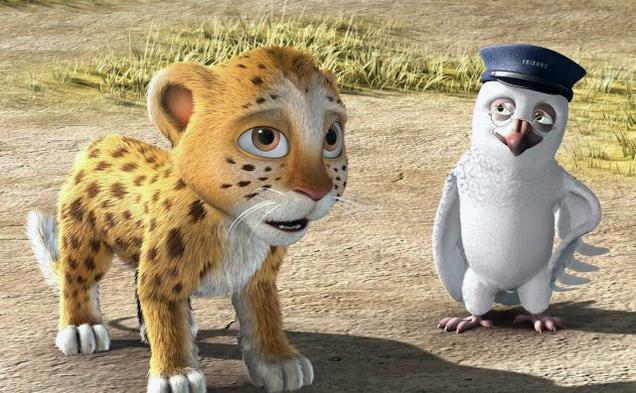 A scene from Delhi Safari
Director Nikhil Advani based his animation film Delhi Safari on a tiger family. An environment friendly film, the tiger cub was the cutest!
Ek Tha Tiger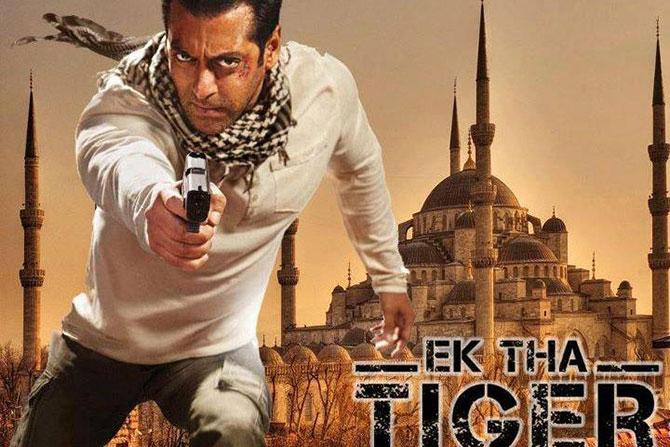 Salman Khan in Ek Tha Tiger
And then, there was Bollywood's own tiger!
Ek Tha Tiger did not feature a real-life tiger but Salman Khan, nicknamed Tiger in the film, made his presence felt and how.