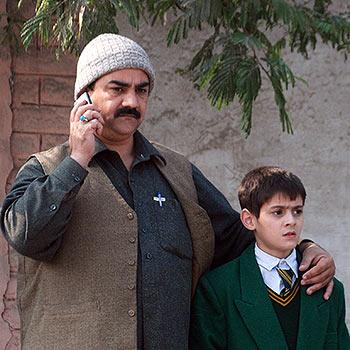 A look at the top tweets from your favourite Bollywood celebrities.
Bollywood fraternity expressed their shock over the Pakistan school massacre in which at least 84 students were among more than 100 people killed by the Taliban terrorists. Here's what they tweeted:
(Photograph, Left: Khuram Parvez/Reuters. Image used for representational purpose only)
Karan Johar: The Peshawar killing is just heartbreaking...the death of humanity on every level....helplessness is the only feeling
Riteish Deshmukh: Death of Humanity - Wake up World - it's not their issue -it's our issue - we need to stand up. #PeshawarAttack
Soun Sood: How can anyone kill 100 innocent students? Can't be humans. My heart goes to the parents of those innocent Angels..#PeshawarAttack.
Sonakshi Sinha: Oh god! Whats happening in this world. Times like these make you question humanity. Everyone please pray for whats happening in #Peshawar.
Dia Mirza: Not Religion. Not God. Can we just embrace love. The ability to care, to respect, to nurture. Let humanity not die this way. #stopviolence
Vivek Oberoi: Killing innocent unarmed school children? This is not war, this is not #jihad, this is not #Islam ! This is purely inhuman! #PeshawarAttack

Sonakshi: Happy to see Lingaa do well

Sonakshi Sinha, who made her Tamil debut with Rajinikanth's latest film Lingaa, took to Twitter to thank her fans.

'So happy to see #Lingaa doing so well!!! And thank u all for the amazing response to my work! Couldn't be happier,' she tweeted.

Sinha is currently touring the country for her latest Hindi film Tevar, which releases on January 9.
Meet Shah Rukh Khan's latest heroine.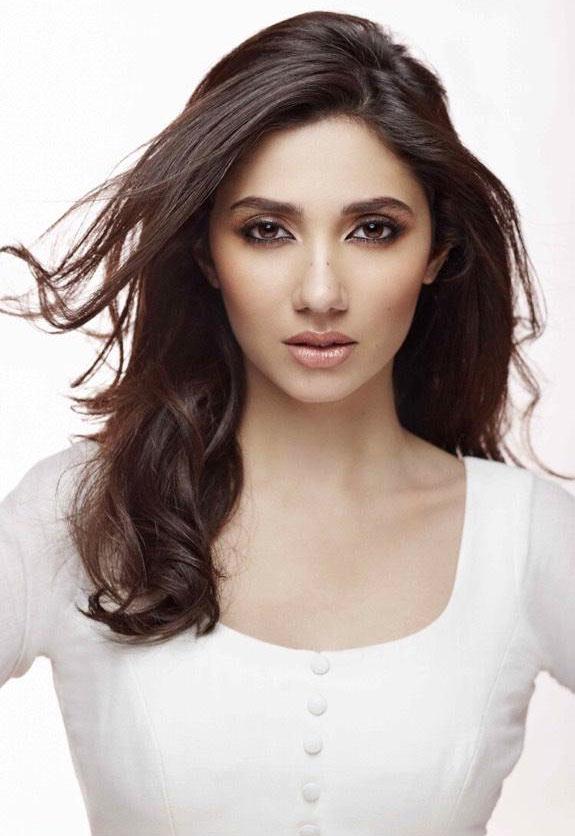 Mahira Khan, who was seen in the television drama Humsafar, will make her Bollywood debut opposite Shah Rukh Khan in Raes.

Producer Ritesh Sidhwani shared a picture of her (left) and tweeted: 'Our leading lady in #Raees. And the beautiful picture shot by @abheetg.'

Produced by Excel Entertainment and directed by Rahul Dholakia, the film is scheduled to go on floors in February. It will also star Nawazuddin Siddiqui.
Rahman to perform in Dubai
Music composer AR Rahman will perform in Dubai this week.

'Hello Dubai, looking forward to see you all at the world premiere of my Sufi concert at the Dubai Sufi Weekend this Thursday, the 18th of December at Dubai World Trade Centre,' Rahman tweeted.

Sunny Leone's next film is titled One Night Stand

We will see a lot of Sunny Leone next year.
The actress is busy shooting for her next film One Night Stand.

'6am and finally in my beautiful home. But have to get up in a few hours to start rehearsals for One Night Stand!! Another journey begins!' she wrote.

The film will also star Tanuj Virmani, son of veteran actress Rati Agnihotri.


Prakash Jha: Loved every minute of Apaharan

National Award-winning filmmaker Prakash Jha, who has made films like Aparahan,Khoya Khoya Chand and Loknayak, took to Twitter to recall some fond memories.

'December and I go a long way at the movies. 3 of my beloved films released in December - #Aparahan, #KhoyaKhoyaChand and #Loknayak. Still cherish the National Award bestowed by the government for #Apaharan,' Jha wrote.
'Loved every minute of the process of #Apaharan with the amazing @ajaydevgn, Nana Patekar, @bipsluvurself. And my National Award! #KhoyaKhoyaChand came out on 7th December. @IamSudhirMishra at his finest. Amazing insight on film making. Loknayak (6/12/2004) is a movie very close to my heart. One of our nation's unsung heroes was JP Narayan. Grateful to make a movie on him,' he added.
Karan Johar's fan boy moment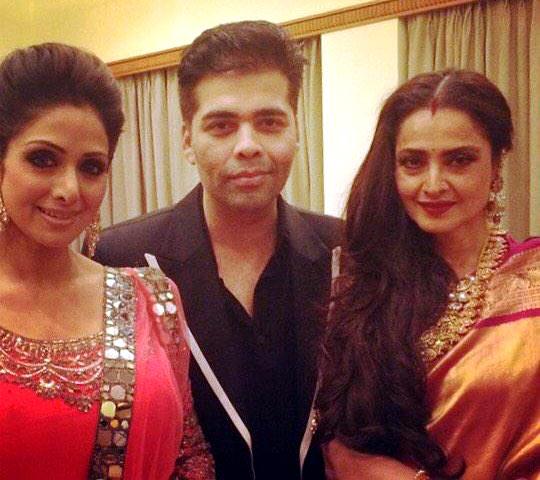 Filmmaker Karan Johar recently met actresses Rekha and Sridevi at fashion designer Manisha Malhotra's niece's wedding reception.

He shared a picture of them together (above) and tweeted: 'My fanboy moment!!!'
Ugly trailer out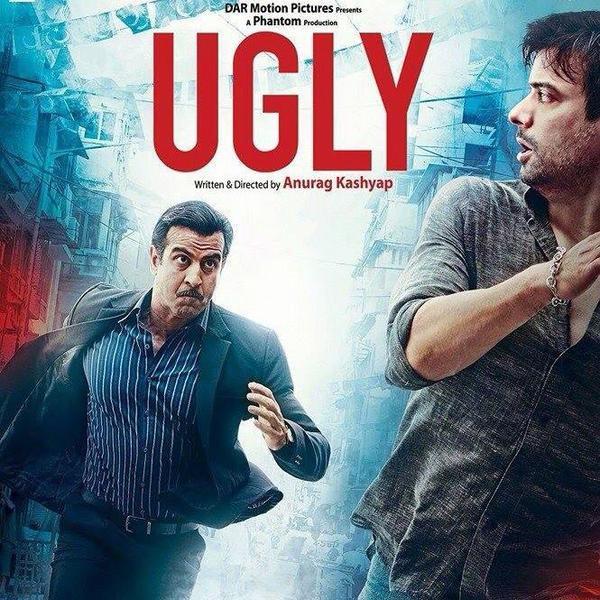 The trailer of Anurag Kashyap's upcoming thriller Ugly is out. Actor Ronit Roy shared the latest poster of the film on Twitter (above).

Directed by Anurag Kashyap, the film also stars Rahul Bhat, Girish Kulkarni, Siddhanth Kapoor, Tejaswini Kolhapure, Vineet Kumar Singh, Vipin Sharma, and Surveen Chawla. Ugly will release on December 26.