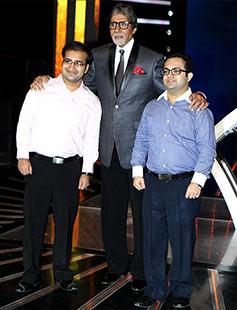 Achin and Sarthak Narula join the list of KBC's crorepatis.
The Narula brothers, Achin and Sarthak, have became the first ever contestants to win Kaun Banega Crorepari's highest prize of Rs 7 crore.
Achin, a marketing manager, has been trying to be a part of the iconic television game show for the last 10 years but has always failed in the Fastest Finger First round.
With the prize money, the Delhi-based brothers want to treat their mother, who has been diagnosed with ovarian cancer.
They also want to get their house back, which they had to sell when their father's business went into losses a few years ago.
Achin and Sarthak, a student, looked thrilled when they received the Rs 7 crore cheque. The episode will be teleacast in October.
As the game show celebrates its latest milestone, we look back at the show's big winners through the years.
Take a look.


Sanmeet Kaur, 2013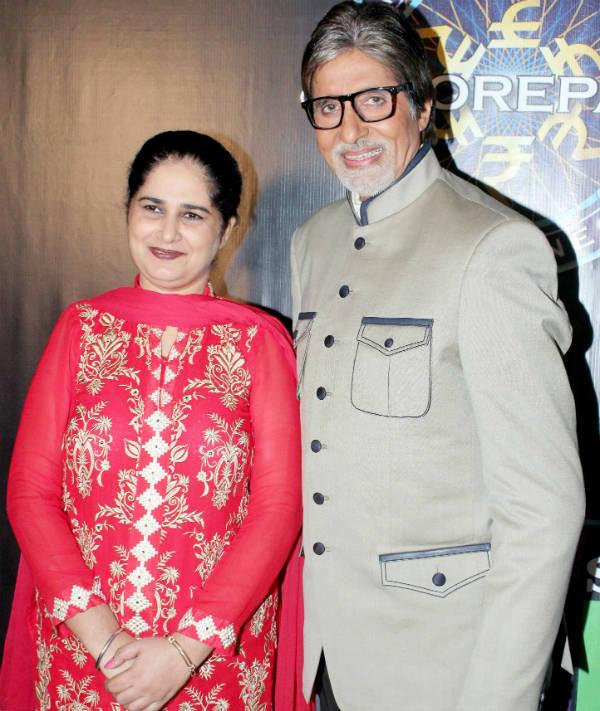 Kaur was the first woman to win Rs 5 crore on the show, and appeared in the sixth season of KBC.
Kaur used to run a tiffin service, supplying lunch to office goers. Unfortunately, she had an accident that left her bed-ridden for six months.
When she recovered, she started giving tuition, earning Rs 6,000 per month.
With the prize money, Kaur moved into a bigger place with her family, and has opened a fashion studio.
Read more about Sanmeet Kaur here.
Firoz Fatima, 2013
Firoz, 23, was the first woman contestant to win Rs 1 crore, in the seventh season of the show.
Firoz hails from Sansarpur near Saharanpur, in Uttar Pradesh.
A student of science, Firoz had to quit higher studies midway due to financial constraints when her father passed away. She sacrificed college education so that she could educate her younger sister.
The prize money helped her repay a loan of Rs 12 lakh that the family had undertaken to treat Firoz's father's heart ailment.
Read more about Firoz Fatima here.
Taj Mohammed Rangrez, 2013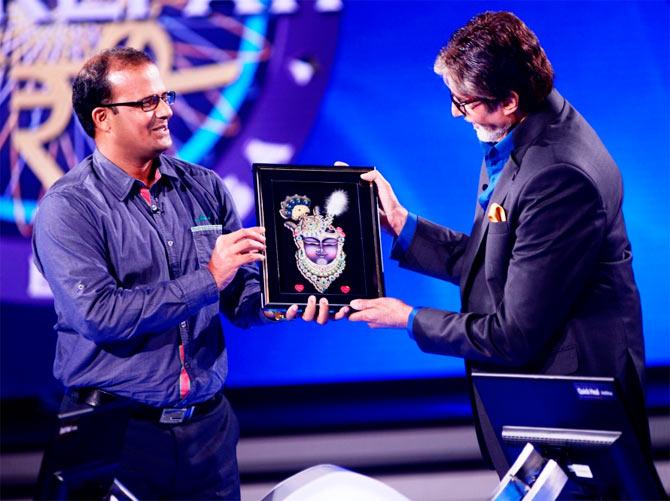 Taj, 40, won Rs 1 crore in Season 7.
Based in Kanore, a hamlet in Rajasthan's Udaipur district, Rangrez is a history teacher. He lives with his mother, wife, sister and partially blind daughter.
He decided to enter KBC when he first learned about it in its third season, which was when his family got a television set.
After winning the show, he began treatment for his partially blind daughter. He also bought a house, helped two orphan girls in his village get married and has invested the rest.
Read more about Taj Mohammed Rangrez here.
Manoj Kumar Raina, 2012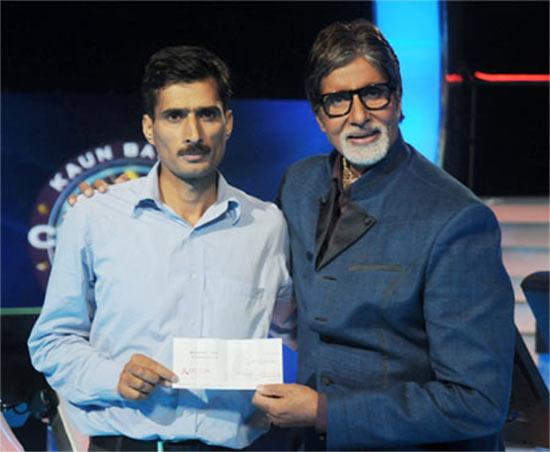 Raina 46, is a railway employee, originally from Srinagar, who has since settled in Jammu.
He won Rs 1 crore in the sixth season of KBC.
His house had been burnt down by militants in 1998, and with the prize money, Raina said he would rebuild it.
Read more about Manoj Kumar Raina here.
Sushil Kumar, 2011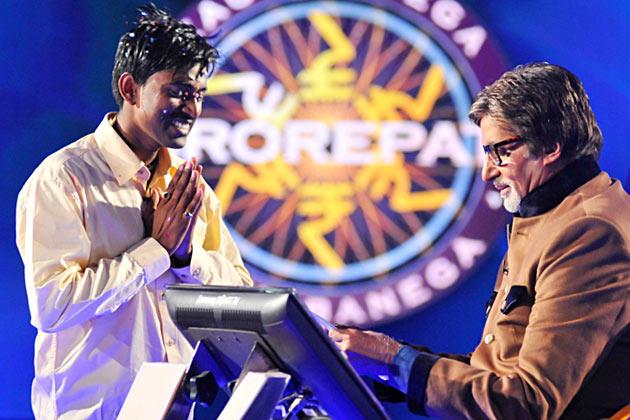 Kumar, 30, is a computer operator from Champaran, Bihar.
He made headlines when he became the first contestant to win Rs 5 crore, in the show's fifth season.
Before he entered the show, Kumar was earning Rs 6,000 per month.
Later, he went on to participate in dance reality show Jhalaka Dikhlaa Jha. An IAS aspirant, he could not pass the civil services examination due to his public engagements.
Read more about Sushil Kumar here.
Anil Kumar Sinha, 2011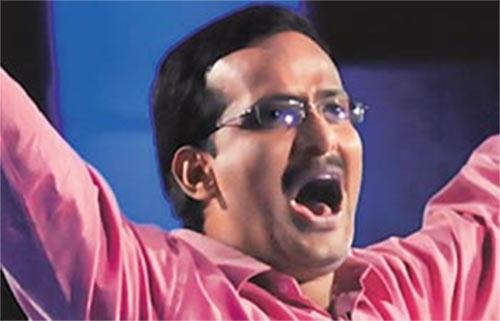 Sinha, 36, a banker in Patna, became a celebrity overnight when he won the prize money of Rs 1 crore in Season 5.
After winning, Sinha started coaching classes to groom those who want to excel on the hot seat. He has also penned two books, providing tips to prospective KBC aspirants.
Rahat Taslim, 2010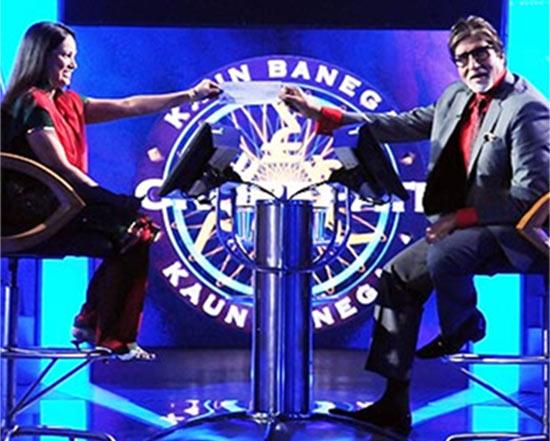 Taslim, 37, won Rs 1 crore in Season 4.
Before she came on the show, Taslim would stitch clothes at home to make ends meet. She did not even have a bank account.
Now, she owns a three-storey house in Giridih Jharkhand. She has also opened a garment showroom.
Read more about Rahat Taslim here
Brajesh Dubey, 2005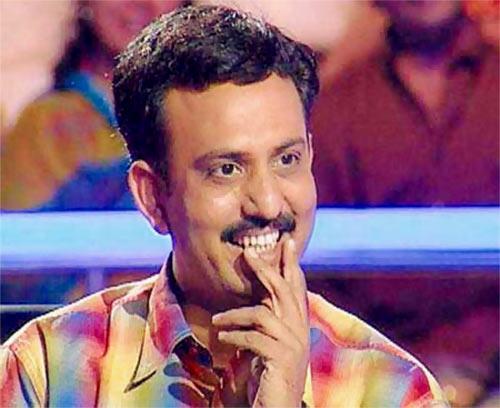 An insurance claim surveyor from Guna, Madhya Pradesh, Brajesh won Rs 1 crore in Season 2.
The electrical engineer is the son of national hockey umpire, K N Dubey.
Harshvardhan Nawathe, 2000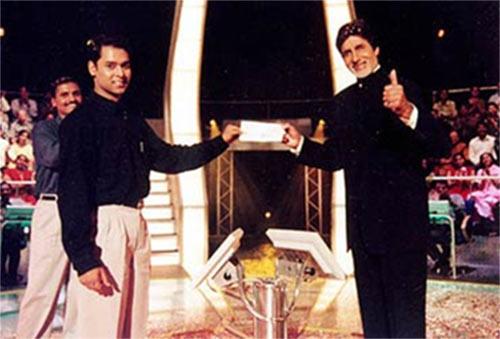 Harshvardhan, 40, is the first crorepati on KBC, who won the top prize in Season 1.
He aspired to pass the civil services examination at the time but he lost focus and did not give exams. He later went to the UK to complete a Masters degree on Business Administration.
He is currently married with two children, works for Mahindra & Mahindra.
Read more about Harshvardhan Nawathe here.
Ravi Mohan Saini, 2000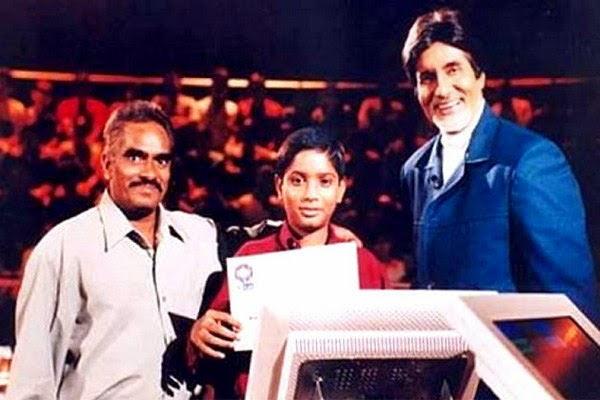 Saini, now 28, was in Class X of the Naval Public School in Andhra Pradesh when he won Rs 1 crore on Junior KBC. He was only 14 then.
Saini used to be a regular on quiz shows ever since he was four, but he took part in KBC just to meet its host Amitabh Bachchan.
Vijay Raul and Arundhati, 2000
Vijay and Arundhati were the first winners of the Crorepati-patni format of KBC, where married couples took part in the game show together.
The couple hailed from Rourkela, Orissa.
Raul was chief assistant engineer at GAIL in Rourkela while his wife was a homemaker.