A generation of youngsters are waiting in the wings, ready for their shot at being the Next Big Bollywood Star.
Meet Chunky Panday's niece, Alanna Panday.
Alanna is Chunky's brother, Atul and Deanne Panday's daughter.
Her brother Ahaan has already started preparing himself for Bollywood.
20-year-old Alanna has all the qualities to be a Bollywood star.
Take a look at her Instagram pictures: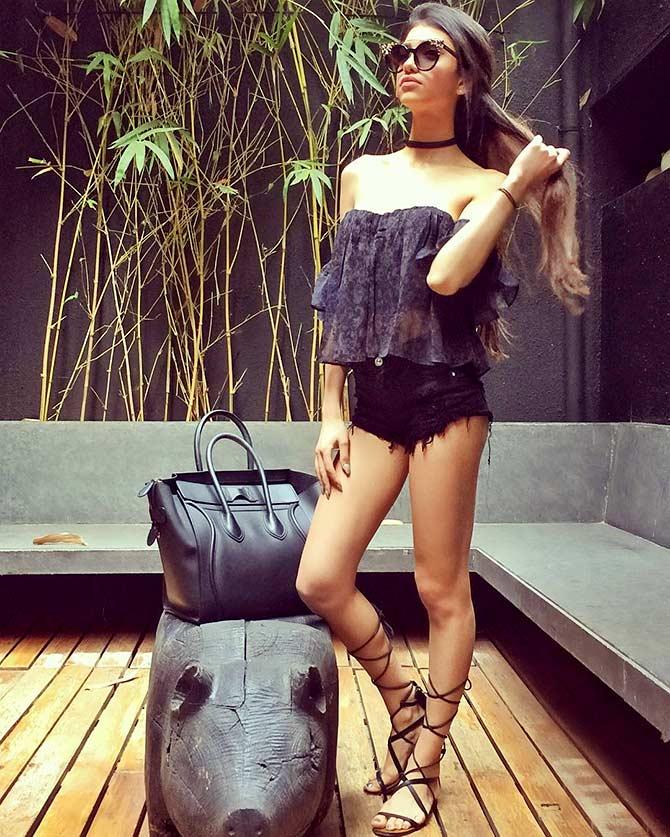 Alanna is very popular on social media.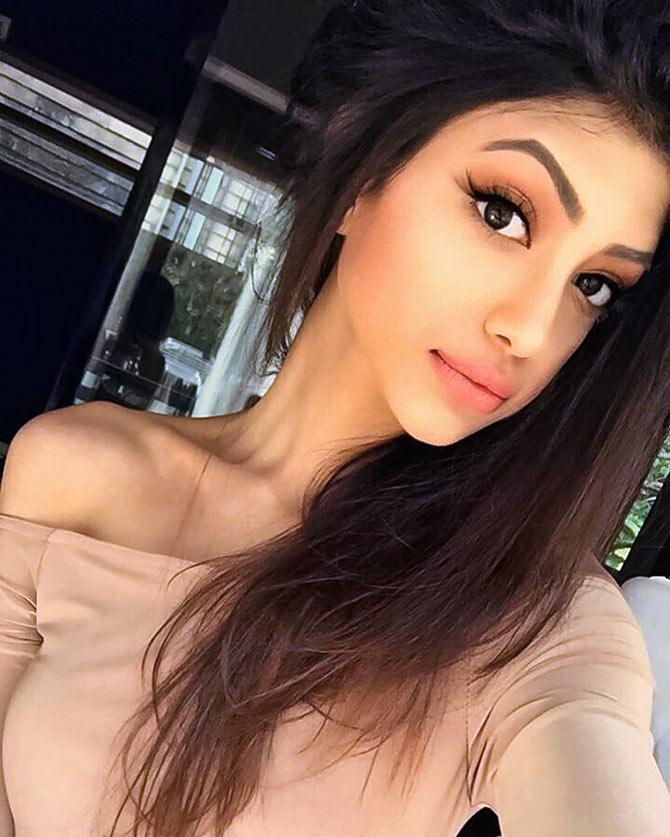 She's doing a fashion course in London.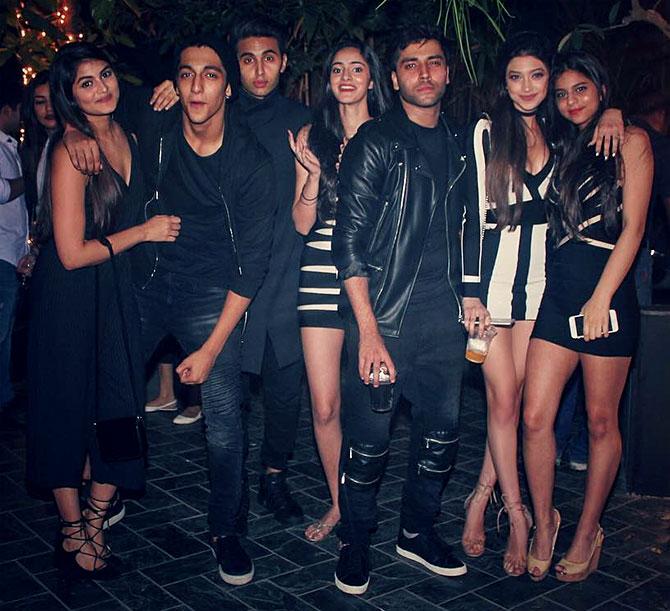 Alanna's friends includes Shah Rukh Khan's children, Aryan and Suhana (seen in the picture, first from right) and Pooja Bedi's daughter, Aalia.
Her brother Ahaan is seen second from left.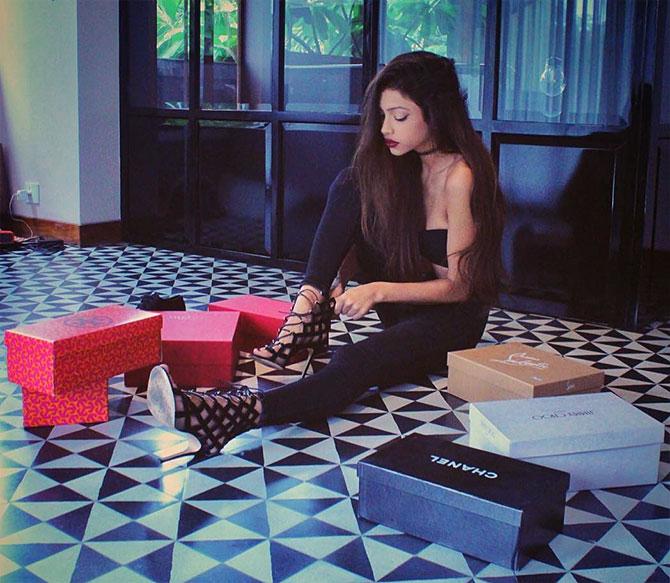 Yes, she probably loves her brands.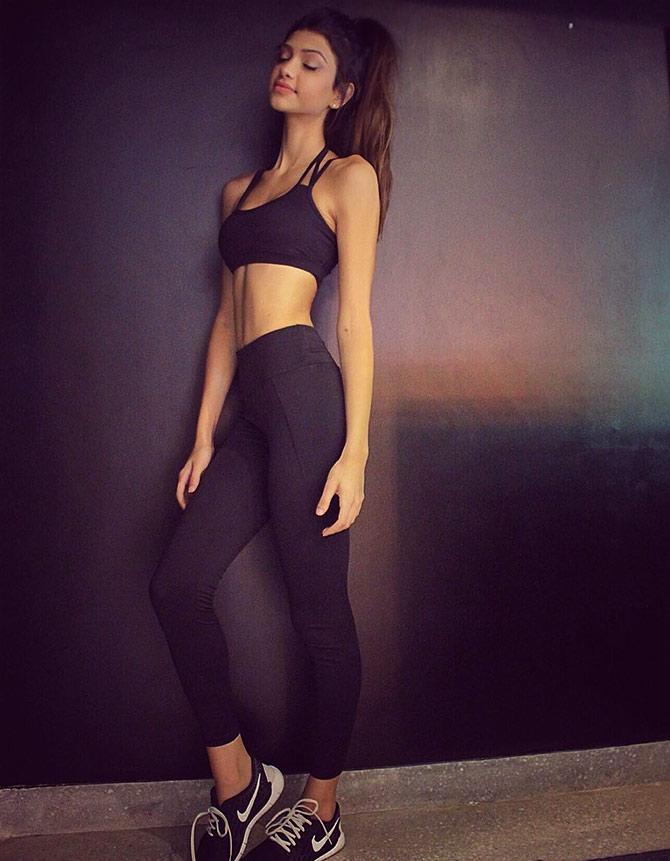 Alanna clearly takes her mom Deanne's fitness tips seriously.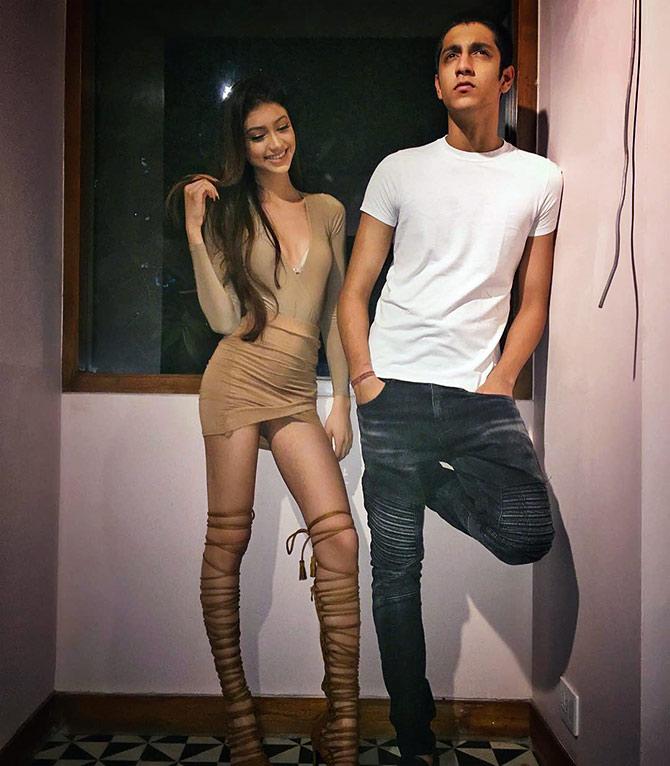 Posing with her bro.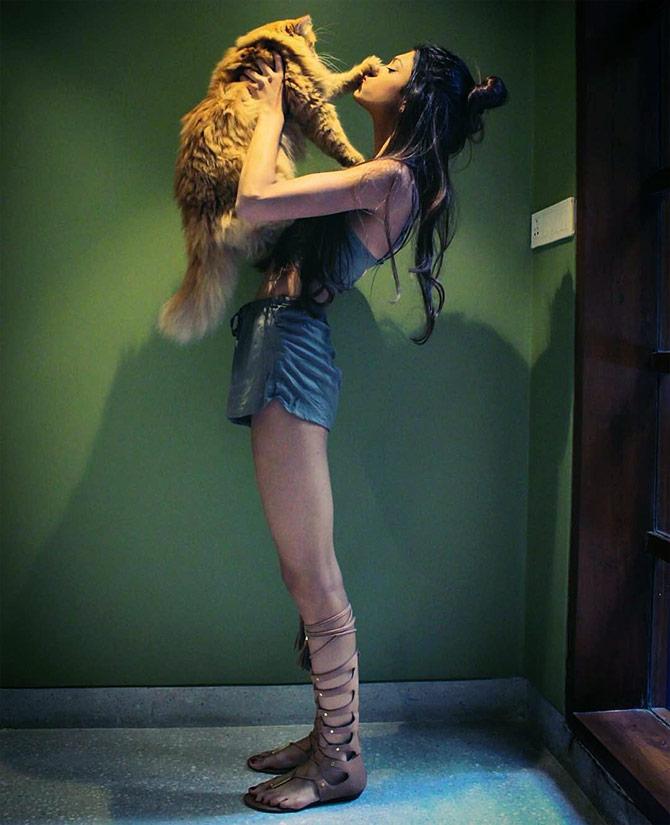 Cat lover.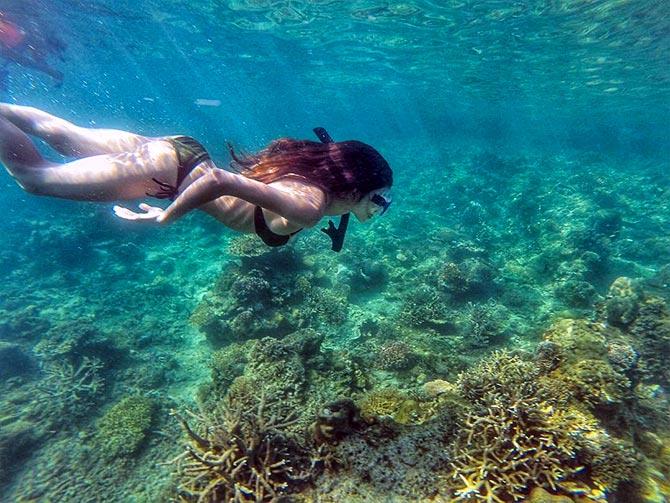 Scuba diving.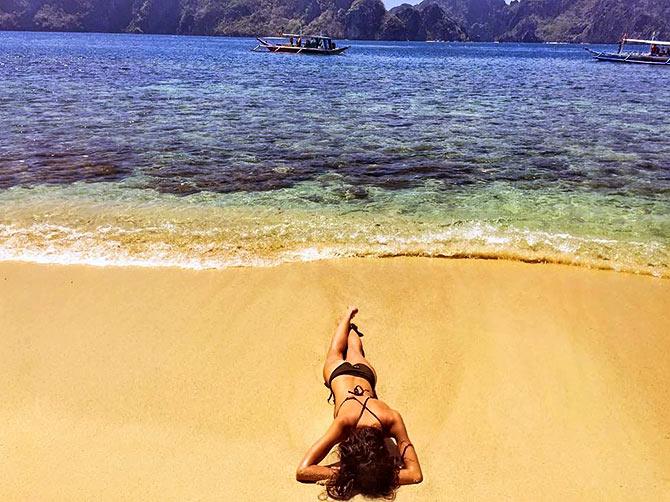 Sun bathing.
Photographs: Kind courtesy, Alanna Panday/Instagram.
Take a look at all the other star kids here