'My friends told me they will call me an actress only when I appear on Comedy Nights with Kapil. I have just got a confirmation that I will be going on Kapil's show!'

Wedding Pullav actress Anushka Ranjan gets ready for showbiz.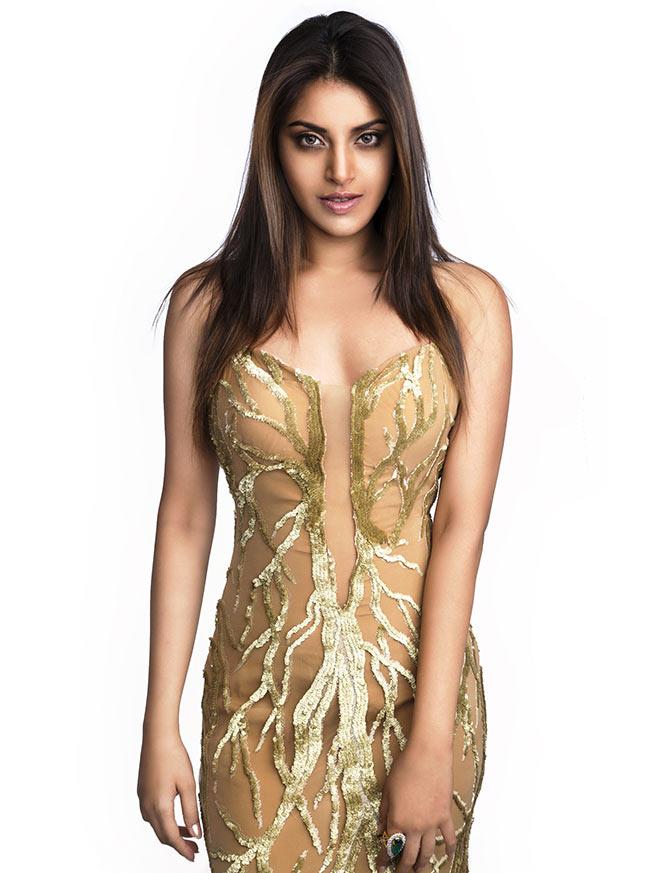 Newcomer Anushka Ranjan is all set to serve us Wedding Pullav on October 16.
Daughter of Indian Television Academy (ITA) founders Shashi and Anu Ranjan, Anushka will make her Bollywood debut with this film.
Anushka describes herself as a 'typical Mumbai girl,' 'a massive foddie' and 'tomboyish.'
She introduces herself to Rediff.com contributor Rajul Hegde.
You grew up with a bunch of star kids.
Sonakshi (Sinha) and I were really close. I remember, during the floods in Mumbai, Sonakshi would bring out her inflatable transparent boat. The three of us, including my sister Akanksha, would row around the street! After that, we would go to her room and have French toast.
School becomes important after Std 7 and 8, and so Sonakshi and I drifted apart. But we are still in touch and go for movies sometimes.
Alia (Bhatt) is very close to me, she's like my younger sister. She would come over for dinners; we have taken so many trips together.
Varun (Dhawan) and I are very good friends.
Masaba (Gupta) is a friend too. We have gone to Goa, Chicago, Los Angeles and New York together. She's a crazy chick, full of energy!
My younger sister Akanksha, Alia... wanted to be actors. I didn't even understand what they were talking about. They would take part in dramatics in schools.
Being so feminine, dressing up, doing up hair and make up is something I cannot deal with.
When did you realise you wanted to become an actress?
Since my parents are from this industry, I knew I would do something related to media or films. But my thoughts became clear only after school.
My mom convinced me to become an actress. She said there was no harm in trying. So I started training, dieting and losing weight.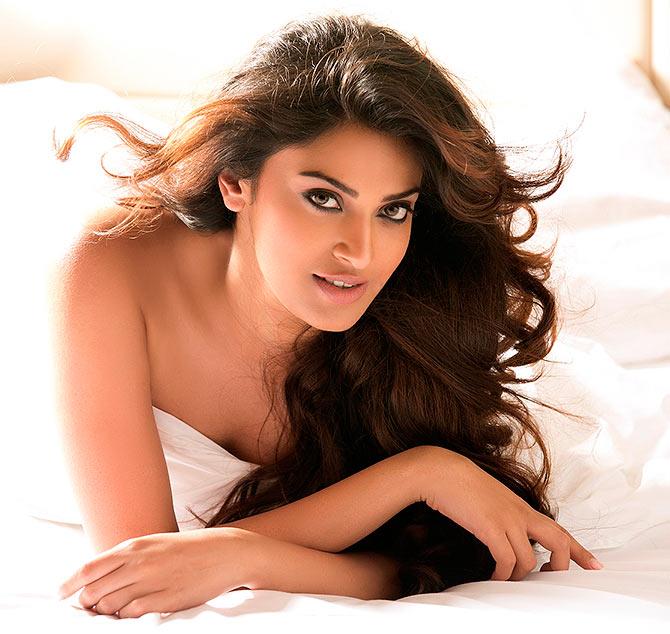 Did you take any acting lessons?
Yes, I went to Anupam Kher's Academy and our own ITA school of Performing Arts. I have always been fond of dancing but I got trained in Salsa, Kathak and Bollywood dance.
I went for diction classes to Roshan Taneja.
While I was getting into shape, people offered me modelling jobs. I did that, and enjoyed it.
How did Wedding Pullav happen?
My dad has a habit of randomly throwing ideas at my sister and me about scripts and scenes. One day, he started discussing a script with us. It was intriguing, and we started throwing ideas at each other. I said I could pull off this role.
The script was premature then, and very different from what it has turned out to be.
Then he started doing scenes with me. After my acting course, I would revise and rehearse with him.
Go on.
On my birthday, he gave me a cheque with a signing amount.
He told me the rehearsals were actually auditions but he did not want to get my hopes up in case I wasn't good enough.
When I came out of the room, I saw the entire crew at my place! It was a very happy birthday!
My sister knew about it for a month and did not tell me.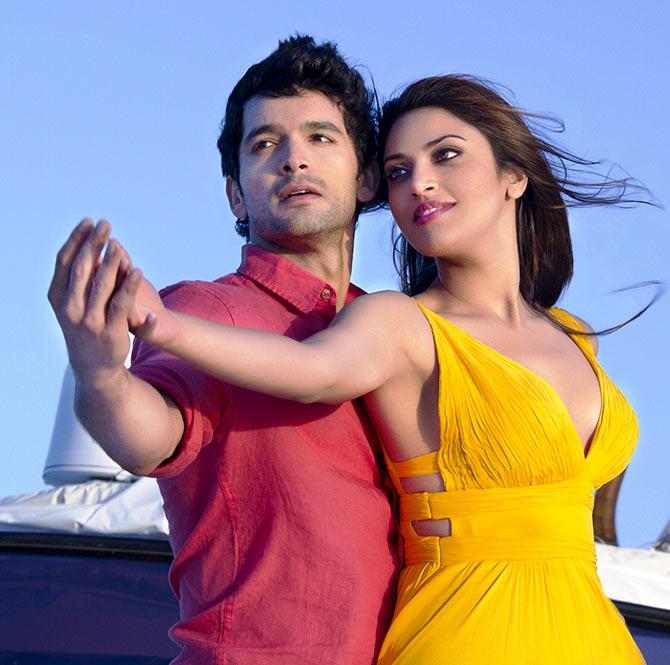 You're working with Kannada actor Diganth Manchale (above) in the film.
Diganth has done 10-12 films in Kannada and this is his Bollywood debut. He is an experienced actor so I would rehearse my lines with him. We would fight and rag each other.
We shared an amazing vibe -- we were like buddies -- and that reflects in our love song.
(Choreographer) Pony Varma was screaming at us during the song shooting, 'Yeh tera bhai nahi hai, romance kar!'
It was difficult to romance with him but eventually we pulled it off.
We had to kiss in this film too. People think it's a huge deal but it was so mechanical. My dad was watching it on the monitor!
Do you think you could have had a bigger launch?
Honestly, we have left no stone unturned where the film, songs and everything is concerned.
It won't look any smaller than a Dharma or Yash Raj film.
What is the film about?
The story is of two friends getting married at a destination wedding but things get messed up. It's a sweet and simple love story.
Director Binod Pradhan is an amazing person. He is a funny man and lightens the atmosphere. If you don't do a scene properly, he will not get agitated. He will take a break and shoot the scene again. It was a happy set.
Your friends have been tweeting about the film.
Rana Duggabati, Alia, Vani Kapoor, Varun and Esha Gupta have tweeted about it. Amitabh Bachchan tweeted about it and it's a big deal to know that he has seen your film's trailer!
Farah Khan, Boman Irani and many others have come forward and been very positive.
How did your non-industry friends react?
They have told me that they will call me an actress only when I appear on Comedy Nights with Kapil. I have just got a confirmation that I will be going on Kapil's show! (chuckles)