Before her fame monsters around the world, this iconic pop star is the mother of the freakiest fashion inventions you'd have ever laid eyes on!

Lady Gaga is a multiple Grammy-winning pop artist whose albums have sold millions of copies around the world.

That would mean that she is the last person who'd need to resort to attention-grabbing antics?
These super weird outfits will make you change your mind.
Take a look.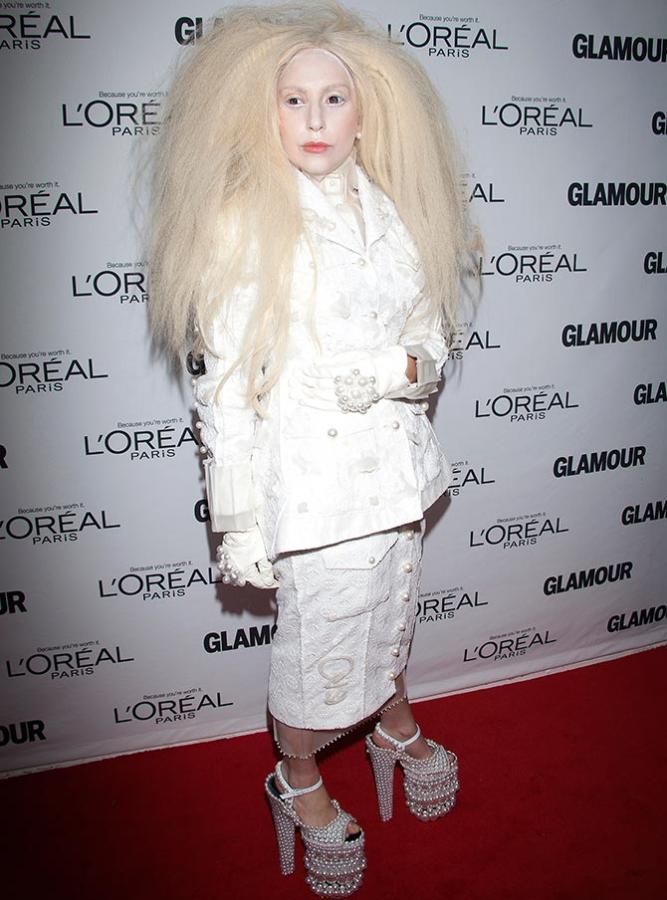 Lady Gaga arrived for the Glamour Magazine Women of the Year event in New York last year, dressed like what Huffpost Style described as 'Upper West Side socialite, complete with white skirt-suit and pearls galore.'
Her pearl-encrusted sky-high heels and crimped blond wig vied for attention with the weird outfit.
Photograph: Carlo Allegri/Reuters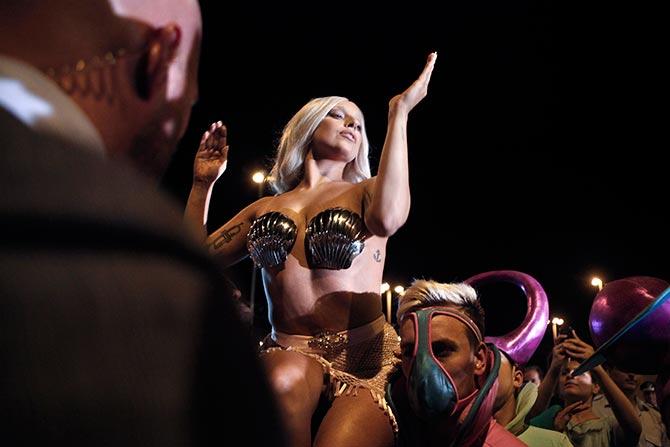 For her performance at the Athens' Eleftherios Venizelos airport on September 17, Gaga was dressed in a mermaid-like sea shell bra that looked more like pasties.

Her trusty blond wig, with lesser volume also featured in the look.
Photograph: Alkis Konstantinidis/Reuters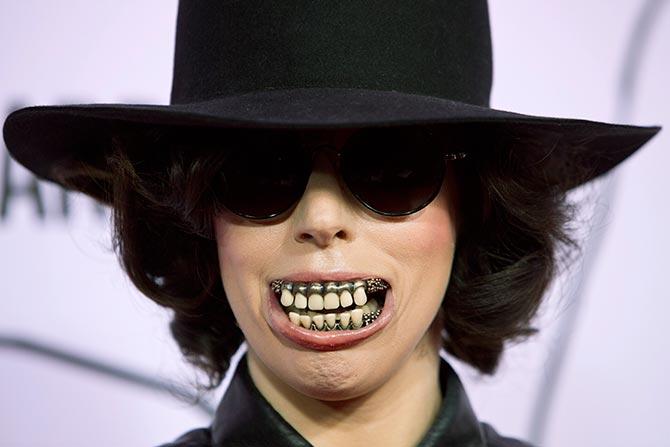 Putting up yet another borderline scary appearance, was Gaga at the Youtube Music Awards in New York last year.

Is it just us or does her face really look like it belongs in a taxidermist's workshop?
Photograph: Andrew Kelly/Reuters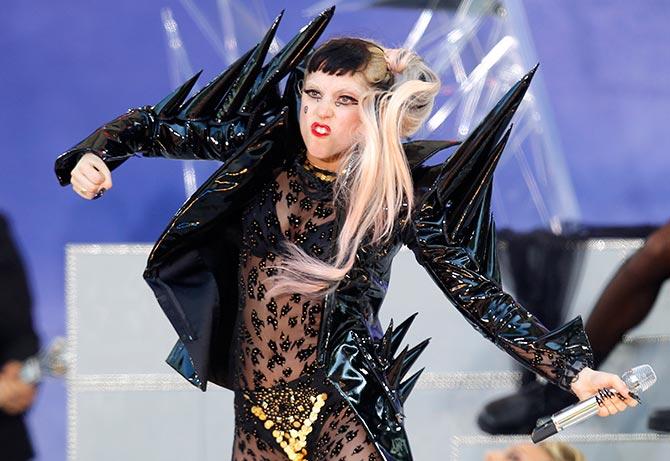 The pop star's look during a live concert in New York's Central Park televised on ABC's Good Morning America in 2011 was a perfect amalgamation of punk and pop.

In an alternate universe, that is.

Photograph: Mike Segar/Reuters


At the 30th Brit Awards ceremony in 2010, Gaga was spotted in a floral mark and a majestic white gown that resembled a Christmas tree probably covered in thick layers of December snow.

Photograph: Luke MacGregor/Reuters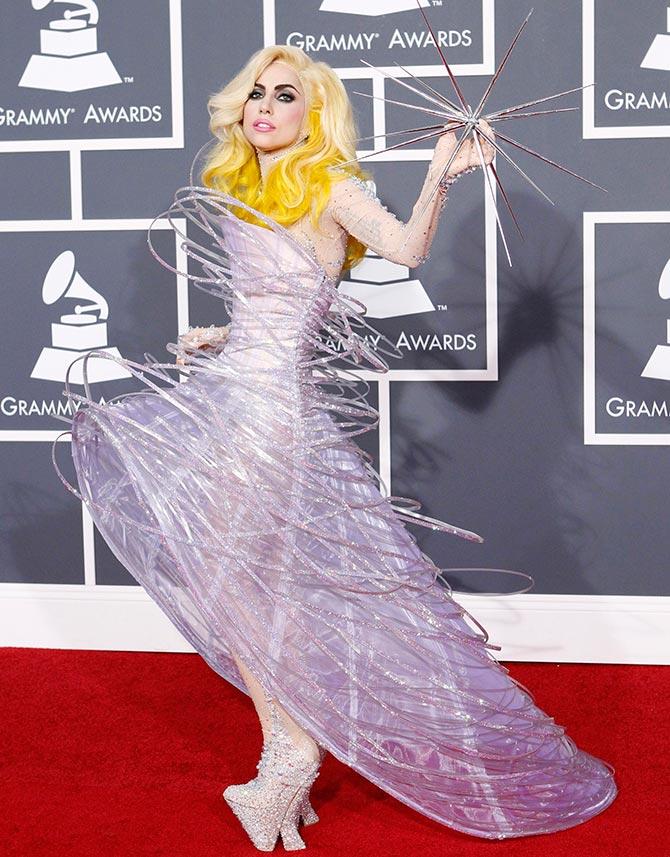 The 52nd Grammy awards saw the songstress arrive in a spiral outfit paired with spikey heels.

The silvery orbit-y outfit, rumoured to be an Armani creation, was paired with yellow hair.

Photograph: Mario Anzuoni/Reuters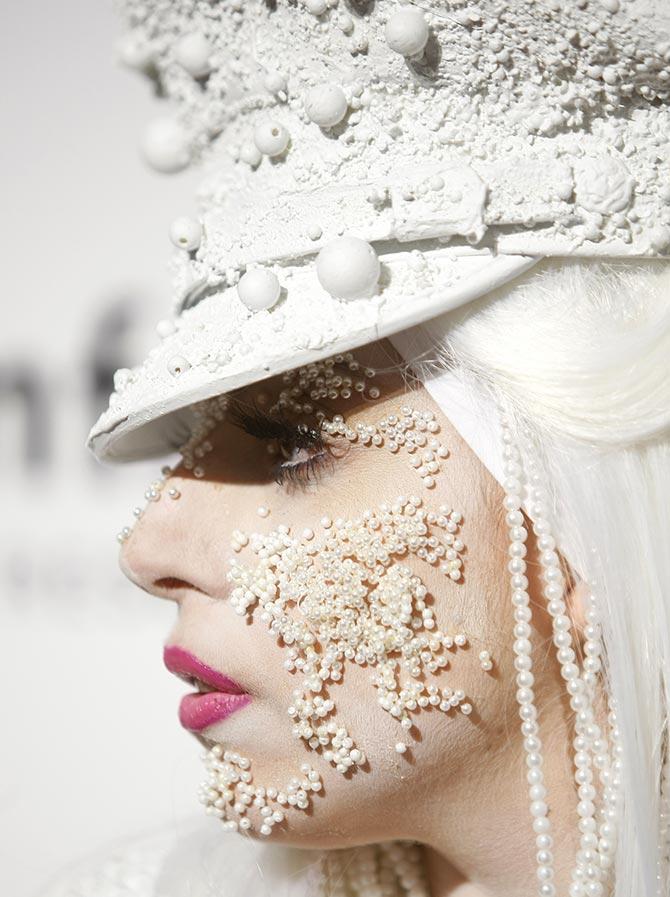 Gaga arrived for the amFAR (The Foundation for AIDS Research) annual gala to kick off Fashion Week in New York February in 2010 in a heavily embellished hat and tiny pearls pasted to her face.

Photograph: Carlo Allegri/Reuters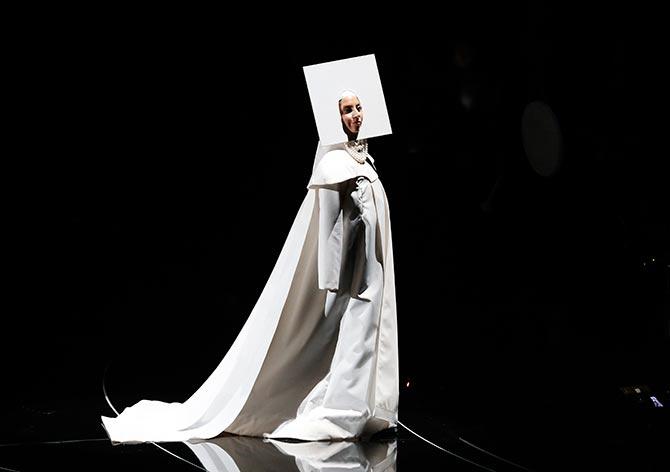 At last year's MTV Music awards, the pint-sized singer was dressed in an overwhelming white gown and a strange box-like accessory around her face.

Photograph: Lucas Jackson/Reuters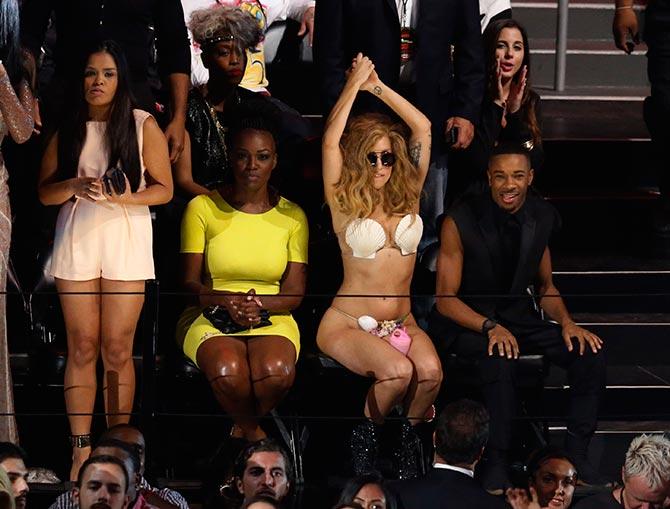 It's a wonder that guests at last year's MTV awards could concentrate on Justin Timberlake's performance when Gaga was seated next to them, wearing next to nothing and swaying to the music.
Photograph: Lucas Jackson/Reuters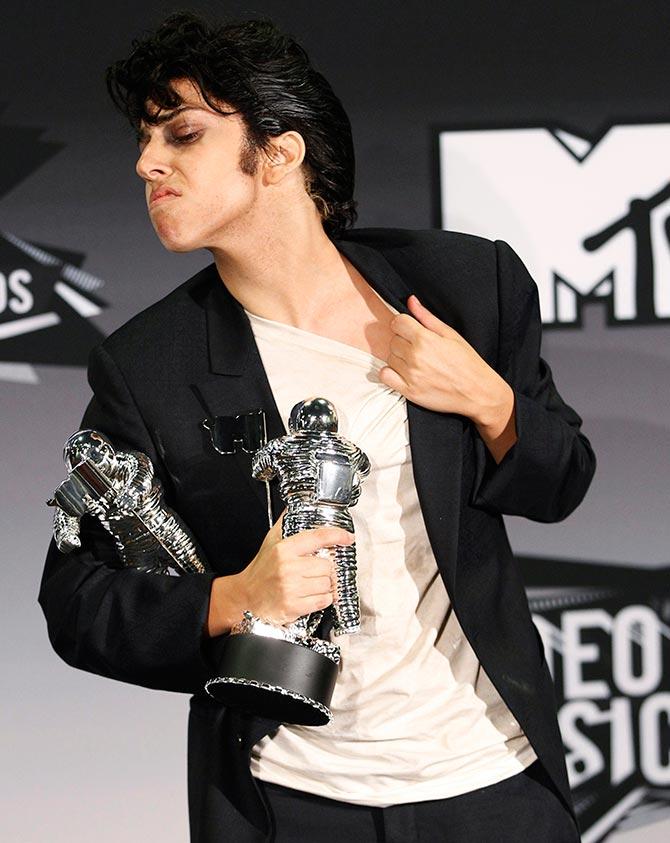 In what was one of her more sensible turns at an awards night, Gaga turned up at the VMAs in 2011 dressed as a man and pulled it off too.
Photograph: Danny Moloshok/Reuters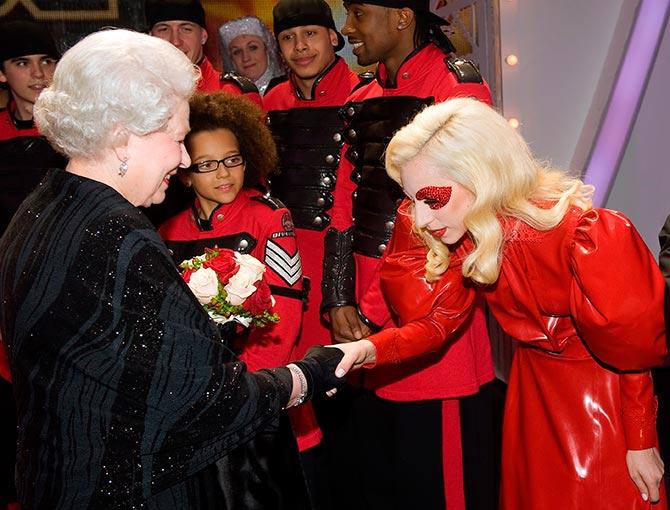 Interestingly, the fashion forward diva refused to tone it down even for a meeting with Britain's Queen Elizabeth.

She curtsied to the queen in a fiery red dress and matching eye makeup to boot.

Photograph: Leon Neal/Reuters

But the most notorious dress worn by Gaga remains the meat dress she wore to the 2010 VMAs and it'll decidedly be a long time before it finds a worthy successor to the title.

Photograph: Mario Anzuoni/Reuters