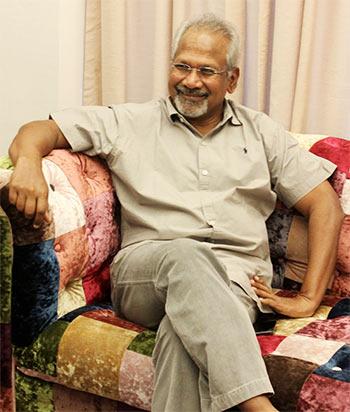 Acclaimed Indian film director Mani Ratnam who has delivered many cinematic gems in both Tamil and Hindi. won the Icon award at the Bagri Foundation London Film Festival for his outstanding contribution to cinema.
Receiving the award on the closing night of the festival, Ratnam said "I am honoured and humbled to receive this icon award. I think that Indian cinema is at the threshold of a new era, and the Bagri Foundation London Indian Film Festival is a showcase of this next generation. I am sure that future awards will be won by some of the bright young talent that is coming up."
The director also gave a rare screen talk master class at the BFI Southbank (a leading repertory cinema in the UK), along with with British director Peter Webber (who made films like Girl With a Pearl Earring and Hannibal Rising).
Actress Manisha Koirala won the Spirit of Inspiration award from Sun Mark Ltd for her outstanding work in supporting the earthquake appeal in Nepal. "We admire Manisha's work in cinema where she was known for taking on difficult roles and her support for social causes and for those who have no voice and whose message needs to be spread," the Foundation said.
Actor Suraj Sharma's film Umrika won him the Outstanding Young Talent award. "The festival has been so kind in awarding me it's first outstanding young actor award and opening the festival with our film Umrika," said Sharma.
He added, "The response for our film has been better than we could ever imagine. My gratitude goes out to the festival for doing such a great job!"
Konkani film Nachom-ia Kumpasar (Let's Dance to the Rhythm) won the Lebara Play audience award beating Tamil film Kaakaa Muttai (produced by Dhanush) in a close race to the finish line.
Directed by Bardroy Barretto, Nachom-ia Kumpasar revolves around Goan music and its impact on Hindi film music. The film was so popular that several additional screenings had to be added to the festival.
Satyajit Ray Short Film Award in association with the Bagri Foundation went to Khargosh (Rabbit).
© Copyright 2023 PTI. All rights reserved. Republication or redistribution of PTI content, including by framing or similar means, is expressly prohibited without the prior written consent.