'Physical compatibility is very important among couples before marriage.'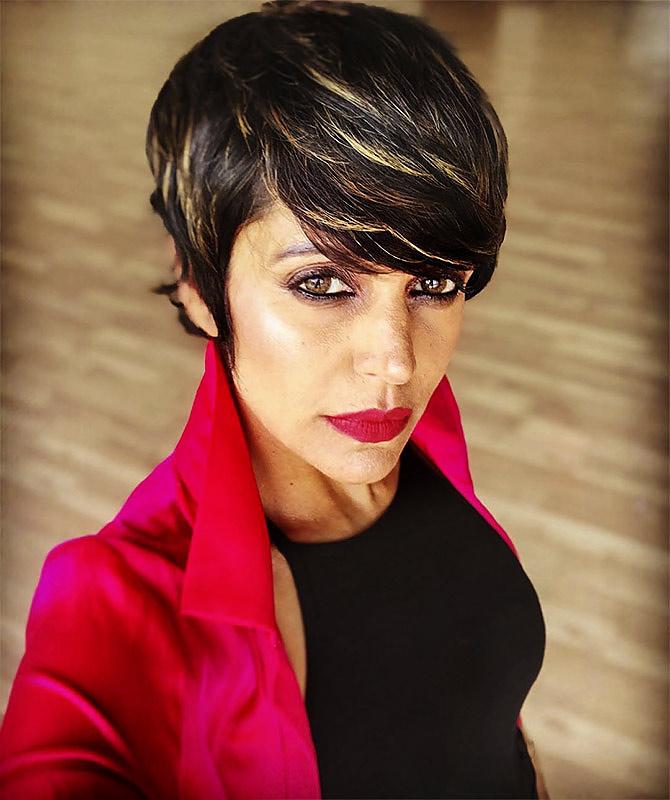 We saw Mandira Bedi's top fitness tips.
The actress and television presenter has a lot to say about marriage as well.
She is hosting a show Shaadi Fit, where she counsels four couples before they get married.
Mandira peeks into her own life, as she gives out marriage tips, and reveals her top rule for compatibility.
But there's a lot more, of course.
"Physical compatibility is very important among couples before marriage," she tells Rediff.com Contributor Divya Solgama.
Tell us about Shaadi Fit.
It's a show in which we are actively involved in the journey of to-be-married couples through a number of tasks like grooming, physical fitness, emotional fitness, and so on.
Marriage is a bond that needs preparation before taking the oath.
One doesn't have to be only physically fit for marriage, but also mentally fit to be prepared for a life-long relationship.
We put these couples through several circumstances to witness their compatibility and team work.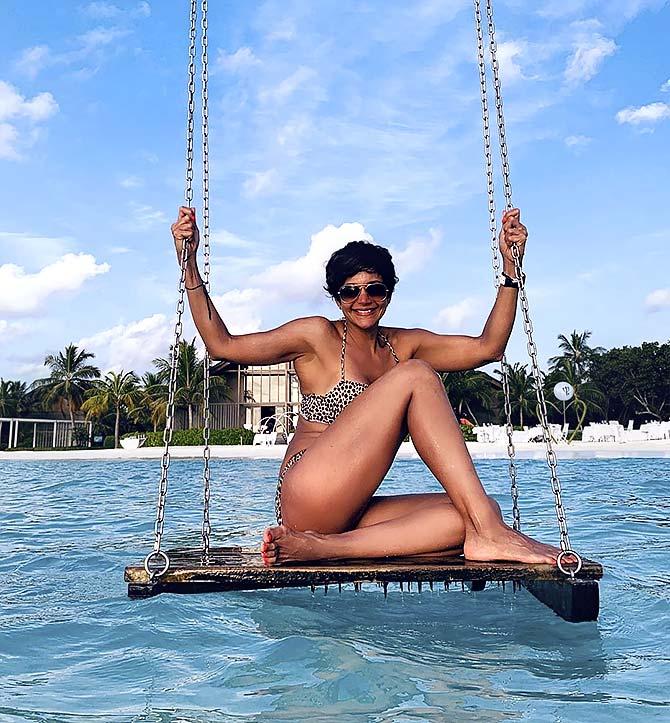 Do you feel such preparation should be mandatory for every couple?
I think it's really nice to see that these four couples have got a chance to prepare themselves before marriage.
A lot of things change for several couples after marriage, and things get difficult to handle sometimes.
But here on the show, we put these four couples in certain situations and places where they can foresee possible issues.
For instance, one of the tasks is to meet their in-laws. These in-laws have asked them uncomfortable questions and put them in a spot.
It's wonderful that these couples have got a chance to live through these tasks and be better prepared for marriage.
What is the biggest lesson you have learnt from your marriage?
The most important thing is to have communication, and this is we tell the couples in the show. This is what I have learnt.
It is the key to all your problems because things can go completely wrong when couples don't communicate with each other.
Compatibility and chemistry was not strong for one of the couples, but good communication helped them a big way.
Not only in marriage but also in life, whenever there is open communication, relationships thrive.
Every marriage goes through ups and downs; every marriage has fights.
But in my 20 years of marriage, I share very good communication with my husband and we understand each other very well now.
In the past, we used to have fights and issues too because of lack of communication.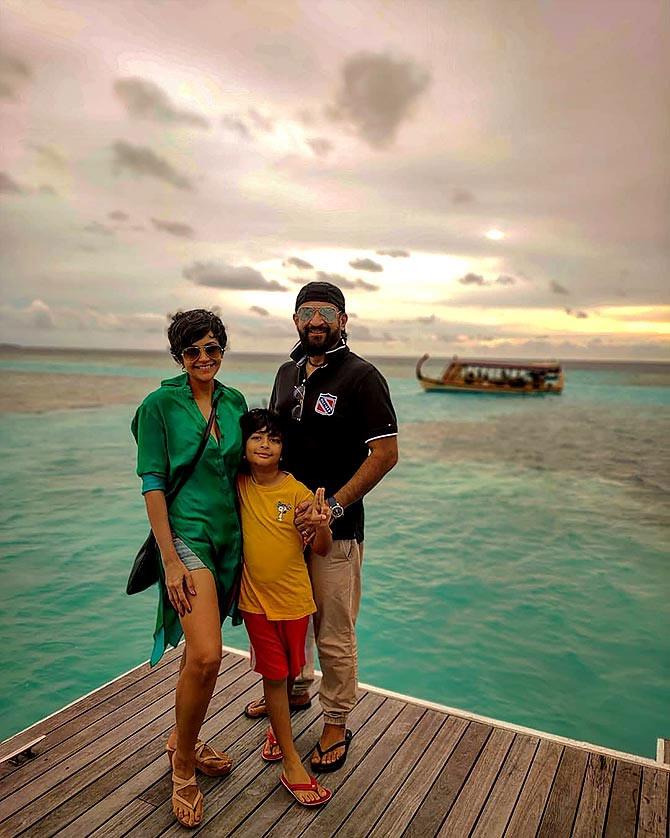 Is there a physical compatibility test in the show too?
Yes. It's actually about the compatibility, physically, of the couples in a unique way.
Believe me, that episode will be a favourite among people.
Physical compatibility is very important among couples before marriage. There should be some sort of indication.
You entered the world of television at a young age with Shanti, the first daily soap in India, on Doordarshan. Can you tell us about those days?
Those were the days when we would get fan mails, not e-mails.
I still remember there was a particular room which was packed with sacks of fan mail, like inland letters and postcards.
People would write and tell me that they would feel inspired from the show and from my character.
The show was actually before its time; it taught me a lot.
I look back at it very fondly and hope the makers make it again.
It was made in 1994 and that was the right time to make such a show.
The show inspired me as well. The character I played is someone I aspired to be.
After Shanti, you made your movie debut with Dilwale Dulhania Le Jayenge. Why did you shy away from films after such a big blockbuster?
Actually, when you do a certain kind of role in a film that becomes successful, you get stereotyped.
I played a sister in DDLJ and I was getting only those kinds of roles.
At that time, great character roles were not written because a film only had strong roles of a hero and heroine.
So I was not offered anything that excited me.
On the other hand, I was doing great roles on television, so I chose to continue doing that.
---
Divya Solgama loves masala entertainers as well as hard-core realistic films. Divya can be contacted at movies@rediff-inc.com