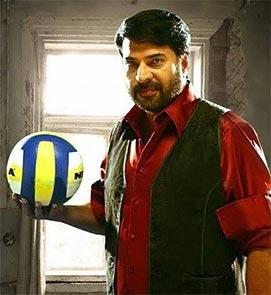 Salam Bappu's Manglish, which is Mammootty's big release, will be the first Malayalam film to be mixed and released in the Dolby Atmos cinema sound platform.
The technology places and moves sounds anywhere in the movie theatre, including overhead, making viewers experience the feel of being part of the movie, instead of merely watching it.
"We are proud to be the first ones to use this technology in a Malayalam movie, ensuring that the audiences get the most exciting entertainment experience while watching Manglish," said Salam Bappu.
Manglish stars Mammootty and Dutch actor Caroline Bech.
The film is slated to hit the screens later this month, during the Eid season