Bollywood actress Mallika Sherawat was allegedly beaten and robbed by three masked intruders outside her Paris apartment block, police revealed on Thursday.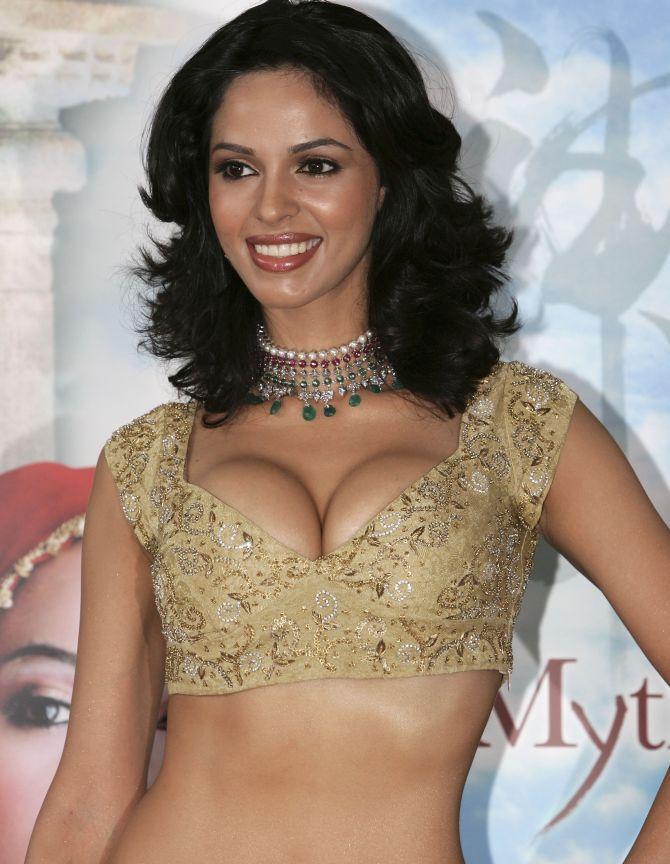 IMAGE: Officials said Mallika Sherawat suffered minor injuries in the robbery. Photograph:

Gareth Cattermole/Getty Images
The robbery, in which the 40-year-old actress and an unidentified male partner were attacked with tear gas and punched, came weeks after reality TV star Kim Kardashian was robbed at gunpoint West in the French capital, according to Telegraph which quoted French daily Le Parisien.
The alleged assault took place when the pair arrived at her residential building in the chic 16th arrondissement of Paris at 9.40 pm.
The criminals wore scarves across their faces and "without saying a word, sprayed their victims with tear gas before punching them".
They then fled, leaving a shocked Sherawat and her friend to call the emergency services.
A criminal investigation has been launched, with detectives working on the assumption that this was an attempted robbery.
Officials said both suffered minor injuries, and investigators were trying to uncover the motive for the attack after it emerged that no items were stolen.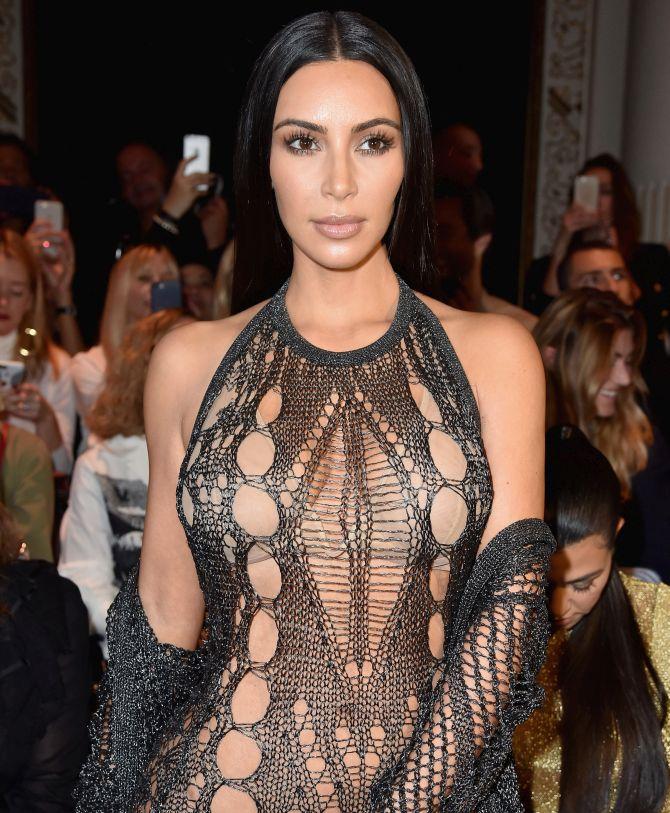 IMAGE: American reality star was robbed of jewellery worth millions on October 3. Photograph:

Pascal Le Segretain/Getty Images
The attack comes weeks after American reality TV star Kim Kardashian West was robbed at an exclusive hotel. A gang of five robbers escaped with millions of pounds worth of jewels on October 3.
Sherawat, however, is yet to react to the reports. In her latest tweet, she posted a throwback video of an earlier visit to Taj Mahal.
Such attacks are a huge blow to the worldwide image of France, which is still under a state of emergency following a spate of terrorist attacks.
Paris is the most popular tourist city in the world, but increasing violence has seen visitor numbers plummeting.