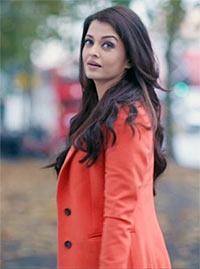 We give Ae Dil Hai Mushkil a dose of reality :))
Romance is back with a bang.
Ever since the promos of Karan Johar's Ae Dil Hai Mushkil, starring Aishwarya Rai Bachchan, Ranbir Kapoor, Anushka Sharma and Fawad Khan, went on air, the relationship confection infused in KJo's trademark brew is attracting eyeballs for its chic style and dramatic passions.
Even as we eagerly anticipate this Diwali release, some fun with its picture perfect frames.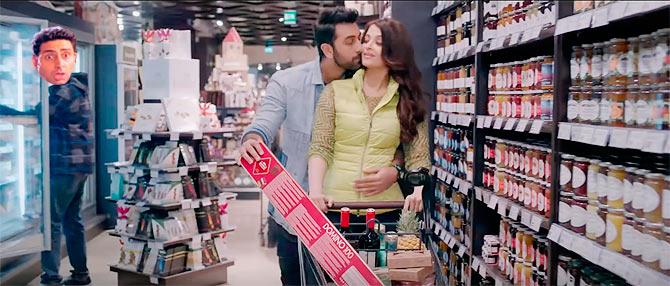 When Stranger Things fan Abhishek Bachchan dashes to a nearby grocery in a bid to grab the last box of Eggos and instead sees wife Ash and Ranbir canoodling over a supply of pineapple, wine and dominoes, how's that for Sisila Returns?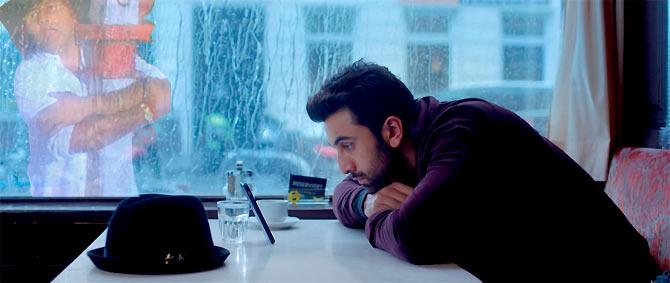 Put him inside a pub in London or a cafe in New York, but it's watching Anu Malik's ultimate ode to rains and heartbreak -- Dekho baarish ho rahi hai, it's raining, it's raining, it's raining -- on his iPhone's YouTube app that consoles a desolate Ranbir Kapoor.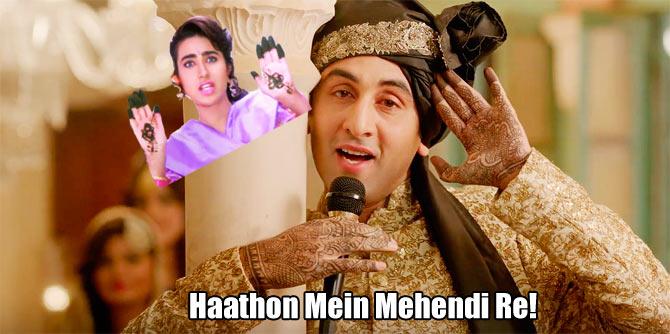 After paying tribute to his granddad in Saawariya, granduncle in Rockstar and dad in Bachna Ae Haseeno, Ranbir tips his hat, rather henna, to cousin Karisma Kapoor in a scene that instantly reminds us of her Prem Qaidi excuse 'Mehendi re.'
Dude, the tribute business stops right here.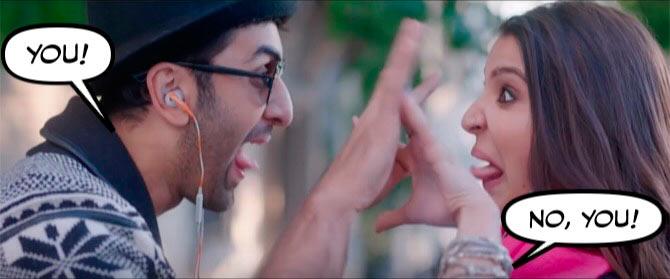 Every time Ranbir and Anushka discuss the reason behind their 2015 period crime drama, Bombay Velvet's huge failure, it's not a pretty sight.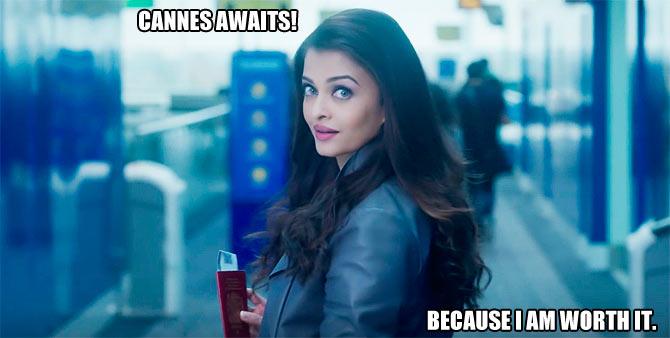 Neither Jazbaa nor Sarbjit got Aishwarya the attention she hoped for and from the looks of her passport-clutched smugness; she's not worrying herself sick over Ae Dil either. She always has a dazzling red carpet waiting for her in Cannes.


Ever a director's actor Ranbir and Anushka put their heart and soul in pouting like the man, who claims to pucker his lips better than Ranveer Singh and Akshay Kumar p(o)ut together.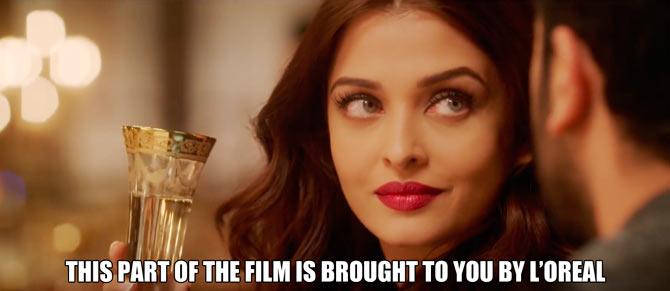 When movies look like ads and ads look like movies.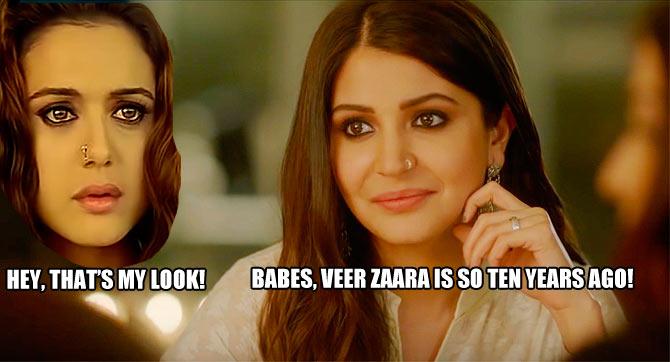 Hey Anushka, Preity Zinta called, she wants her nose ring back. And while you're at it, can you pack in that booty of kajal too?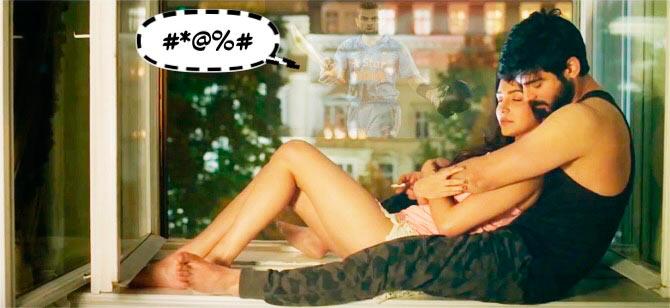 Battle of the beards, bring it on! Virat dreams are made of this.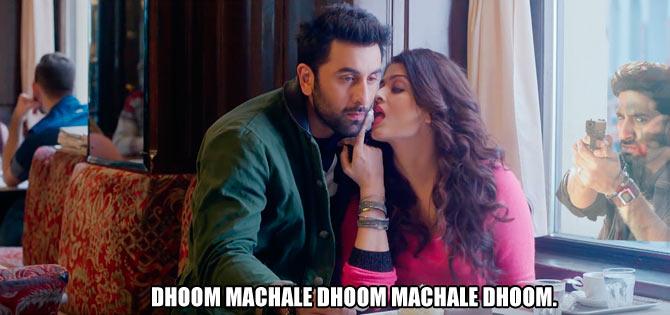 While Abhishek readies to give Ranbir a hit he so badly needs, Ash demonstrates the side effects of dieting overdose.