Pakistani actress Mahira Khan's Bollywood career didn't quite go the way she had planned.
The actress will not be in Mumbai to promote her film Raees with co-star Shah Rukh Khan after Pakistani artists were banned in India post the Uri attack in September.
Mahira expressed her disappointment to Pakistani newspaper Dawn, and said, "I want my country to see this. I want everybody to see it, every person in the world."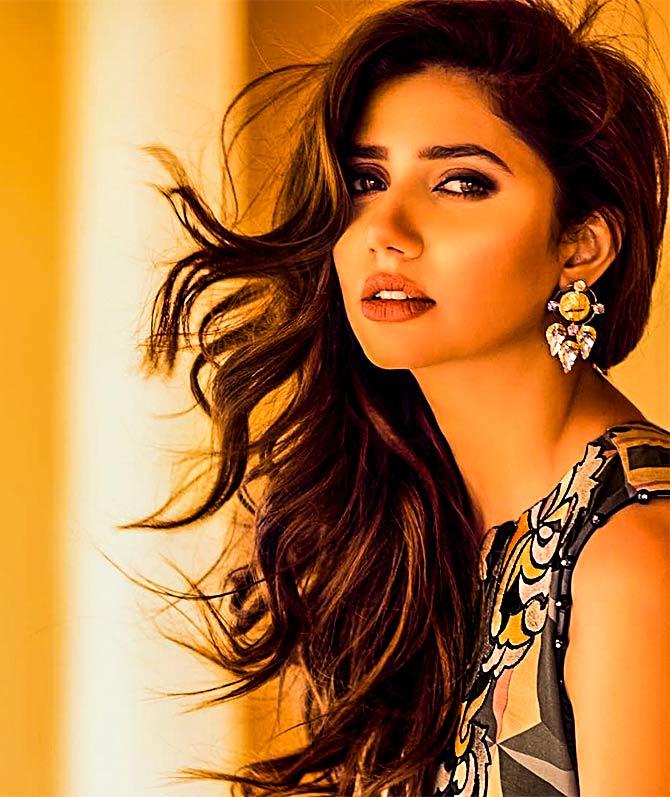 Photograph: Mahira Khan/Instagram
Calling the ban unfortunate, she says, "Six months ago, I was getting a new script every day. Cut to six months later and producers are saying there's no scope, let's go back to dramas. I dream of an up and running industry, with all its mess and its camps and all that comes along with a big industry, I want to see that happen."
Mahira wants to promote Raees too. "I also want to be in an interview with Shah Rukh Khan talking about it. Why not? Why is it I get told that that's asking for too much? It isn't! It is my right. This was also my film."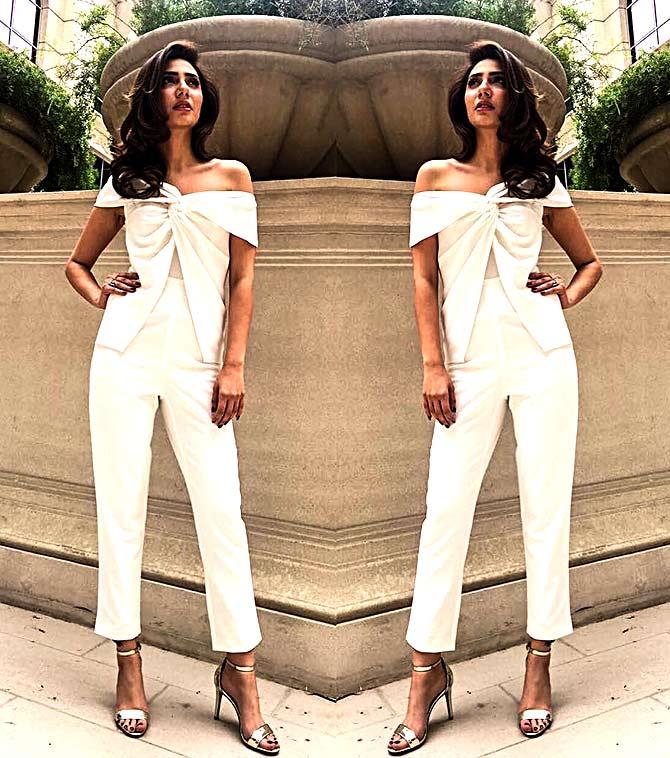 IMAGE: Mahira shares a picture while promoting Raees in Dubai. Photograph: Mahira Khan/Instagram
Mahira tells Dawn how she went numb when she got the call for Raees. "It was too quick. I didn't know anybody in Bollywood. I have never given my portfolio or met anyone, so it was very random. Someone saw my work, called for an audition and then said, come. All of this happened within a matter of a week. I couldn't digest it then and I am not able to understand it even now," she said.

She has all the good things to say about her superstar co-star. "He is magic really, honestly. He spoilt me for life. He used to tell me to do things this way, do it that way. At one point I asked him, am I not doing it right? He said 'Look I am only telling you what I know, from my experience. You do it your way but all I want is when you see yourself on screen you don't come to me and say, why didn't you tell me!' Other than that, he's so bloody smart. There's nothing you can't talk to him about."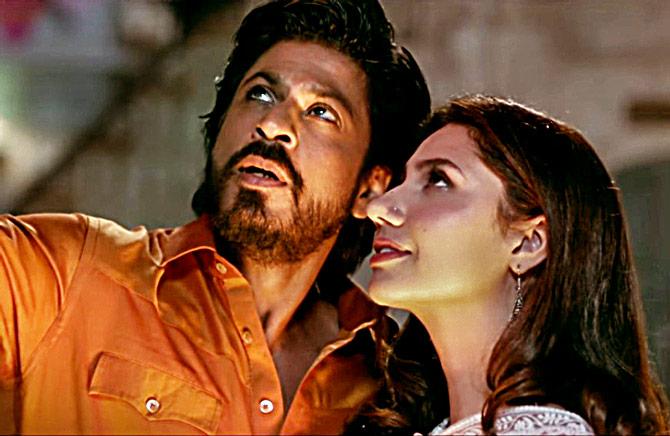 IMAGE: tShah Rukh Khan and Mahira Khan in Raees
What exactly is her character in the film? "My character is that of a strong woman who is in love. She is kind and Raees's conscience. She is the lighter side of Raees's life."

The song, Zaalima, was added at the last minute and Mahira's happy that she had a romantic song with Shah Rukh Khan.

"There were a lot of hours of working and we were hardly sleeping. We would sleep for an hour and run back to shoot. But it was fun. It was a song so it was easier to do. It was a bit tougher for me because we are not used to song and dance in our films even though we do it, but this kind of romance and slow speed was new for me," she said.