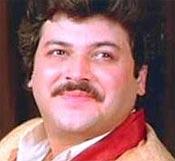 There was a time, in the 1980s, when Raj Kiran and Mahesh Bhatt were inseparable. Having acted in Bhatt's Arth, Raj who, mysteriously resurfaced at a mental asylum in the US recently, has been battling depression for several years now. He looked up to Bhatt and often sought his advice on matters of life and work.

The last the filmmaker saw Raj was at Masina Hospital, in central Mumbai, and was moved by his plight.

Here, Bhatt remembers his friend and talks of the 'happy times' spent together.

Last time I met Raj
I had paid him a visit in Byculla (in central Mumbai) many years ago when he was in the psychiatric ward of Masina Hospital. He was not the Raj Kiran I had interacted with. This was a sombre-looking, depressed individual and with great difficulty he communicated with me. There was no joie de vivre, no energy that he exuded every time he met us; his friends, that is.
After that when he came back from the hospital, he did contact me and we tried to give him some work, a role here and there but once the word gets around that you are mentally unstable, nobody wants to touch you with a barge pole.
Subsequently, he went away to meet his brother (Govind Mehtani) in the US where I think he had helped him establish a business. They were doing rather well, I believe.
Years of frolic and friendship
I got to him know when we took him for Arth. He was a part of my day-to-day life because when you make a film with such passion you end up knowing certain people connected with it really well.
Raj had a good personality and he was a good man. Everybody gelled well with him. Right from Smita Patil to Shabana Azmi and Kulbhushan Kharbanda, they all were fond of him. Once, Raj bought a new Fiat and he came to my home to show it to me. This was post-1985. He told me he was doing well and that his career was taking off. We laughed and joked and I was incredibly happy for him because he deserved it.
He often came to me for advice, on how to do a certain role and would ask me what I thought of certain things.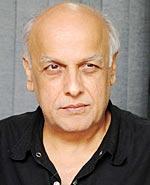 Deeply committed actor
For any director, Raj was a delightful guy to have around on the sets. My times with him were happy, full of life. He used to dedicate himself completely to what was given to him. He would never pretend that he had deeper insight about the interpretation of the scene. He would leave himself into our hands.
Shabana and I used to joke about how his interpretations were always opposite to what we intended the scene to be. She mothered him and I fathered him to make him do what he did but all said and done he was deeply committed to his work. He had the guts to be himself.
Raj is okay wherever he is
You cannot bring such people back, those affected by psychosis, because your act of friendship and generosity is often construed as an act of brutality by them. I dealt with Parveen (Babi, with whom Bhatt had a relationship and based Arth on) and I know they don't want to come back. It's impossible to bring them out of that state. That's why I did not try to contact Raj all these years.
When it comes to offering him a role if he comes back, I would say films are a business proposition and if one decides to do such deeds of friendship one has a lot to answer to those who a part of that particular film.
In the end, I want to say only one thing; any kind of man prone to violent attacks would not be allowed to walk free on the roads of America. So, I am assuming Raj is okay wherever he is.