The director was just 54.
A day after Nandamuri Harikrishna's death in a road accident, the Telugu film industry received another shock.
Journalist-turned-director B Jaya, popular for films like Chantigadu and Lovely, passed away at a Hyderabad hospital.
Jaya, 54, suffered from cardiac disease and is survived by her husband B A Raju, a journalist.
She made her directorial debut with Chantigadu, starring Baladitya and Suhasini.
Apart from Chantigadu and Lovely, Jaya also made Premikulu, Saval, Gundamma Gari Manavadu and Vaishakam.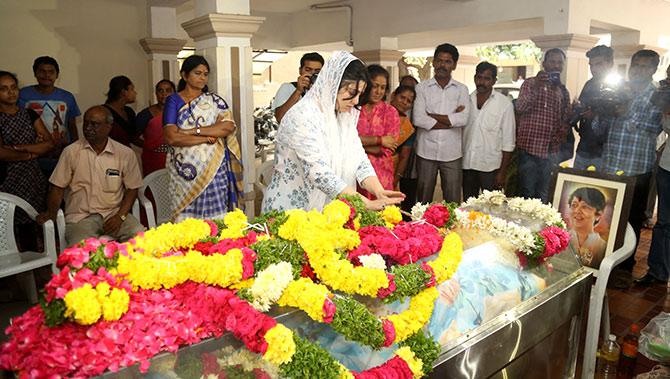 Charmee pays her last respects to B Jaya.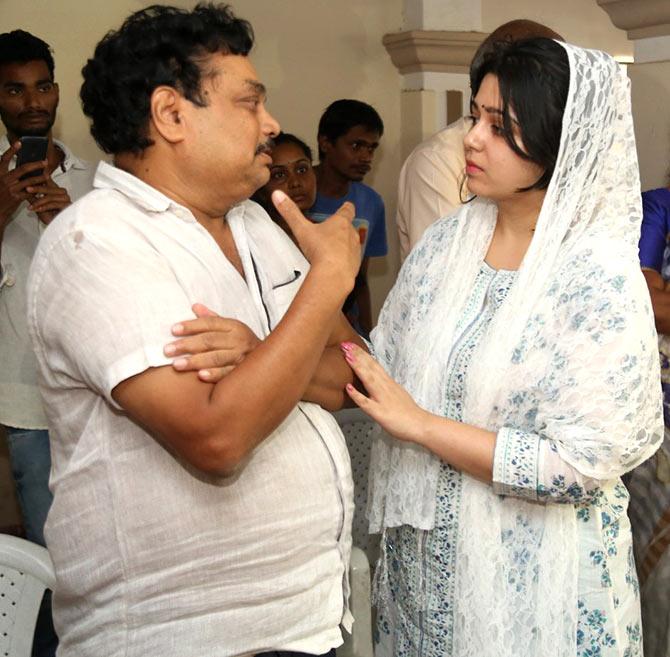 Charmee consoles B A Raju, Jaya's husband.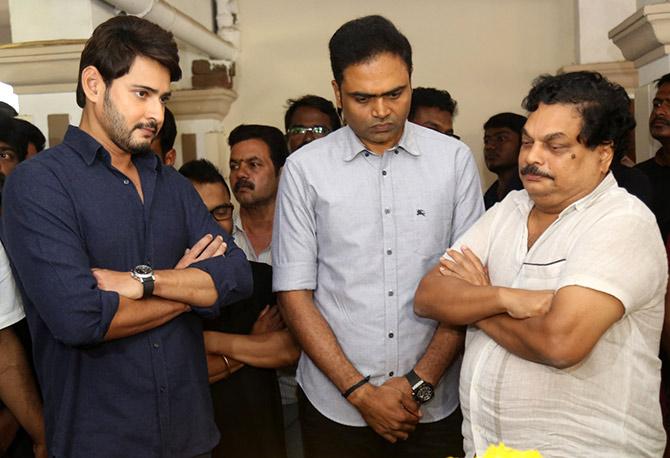 Mahesh Babu consoles B A Raju along with Director Vamsi Paidipally.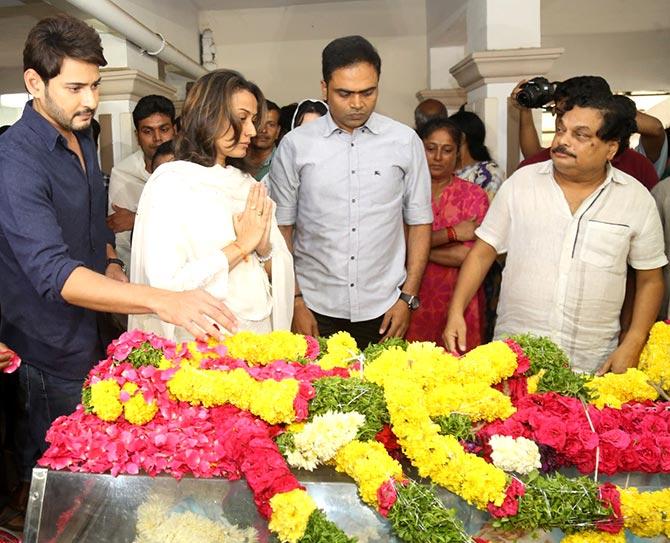 Namrata Shirodkar, Mahesh Babu's wife, pays her respects.
Venkatesh.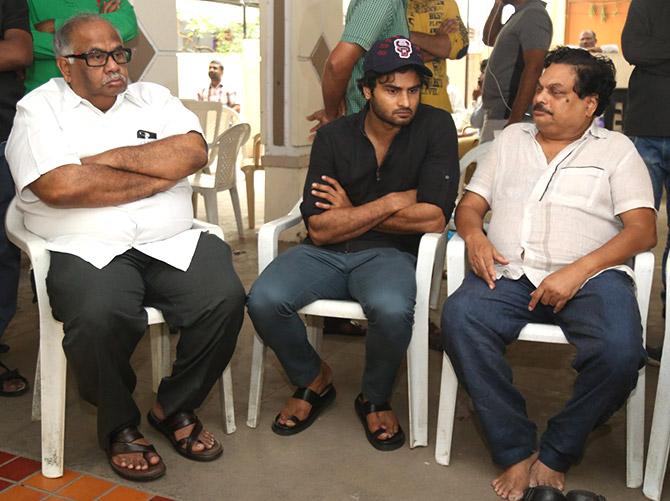 Sudheer Babu, centre.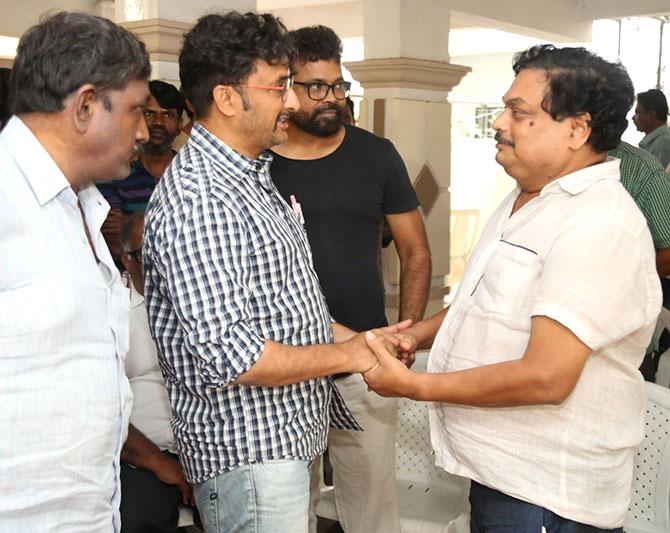 Director Teja.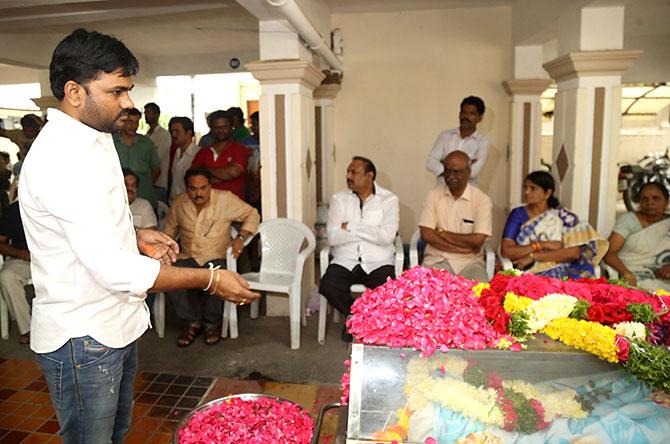 Director Maruthi Dasari.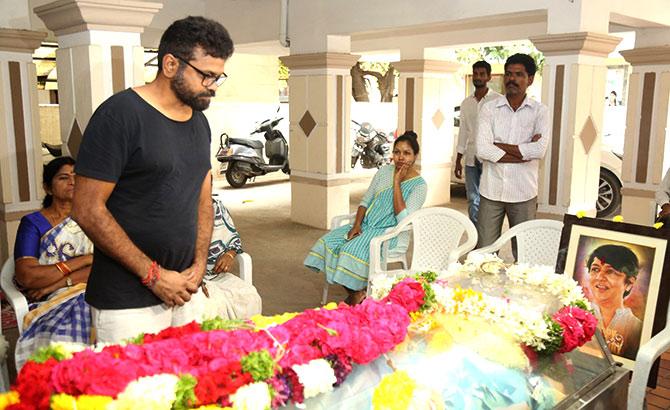 Director Sukumar.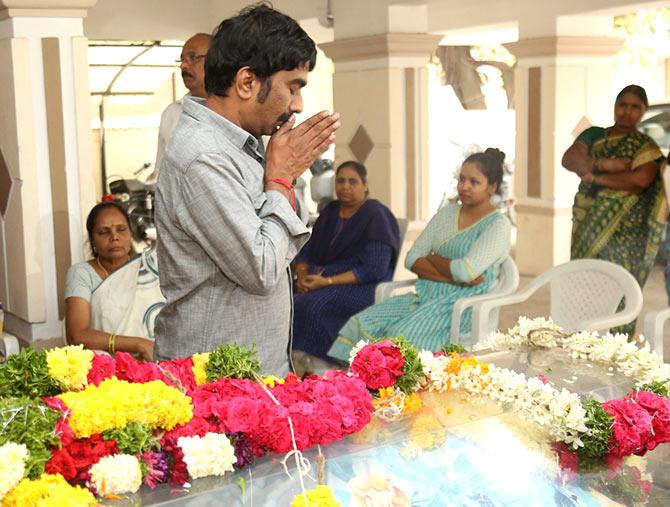 Lyricist Bhaskarabhatla Ravi Kumar.