Amy takes tennis lessons...Sophie meditates...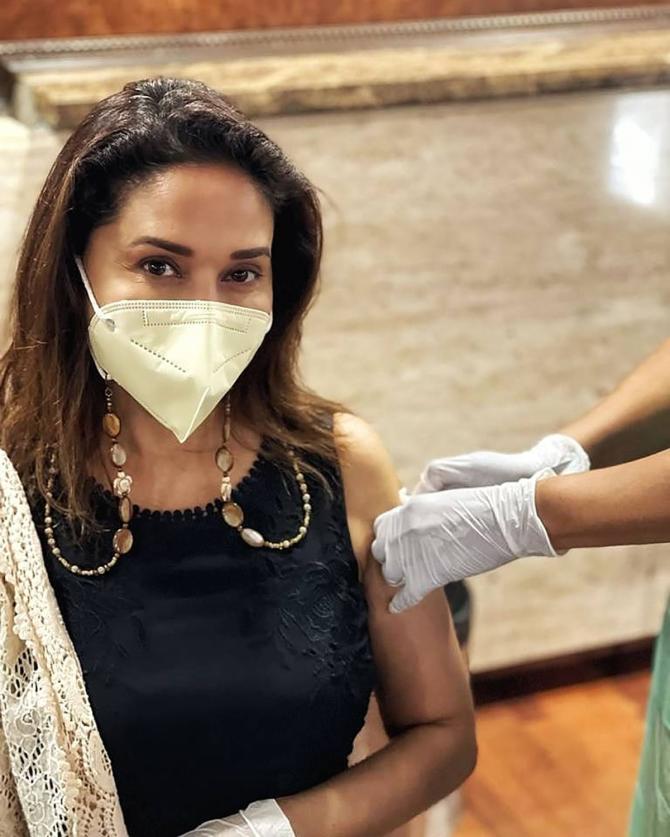 'Got my second jab today. I urge everyone to get vaccinated as soon as it's available to you,' recommends Madhuri Dixit.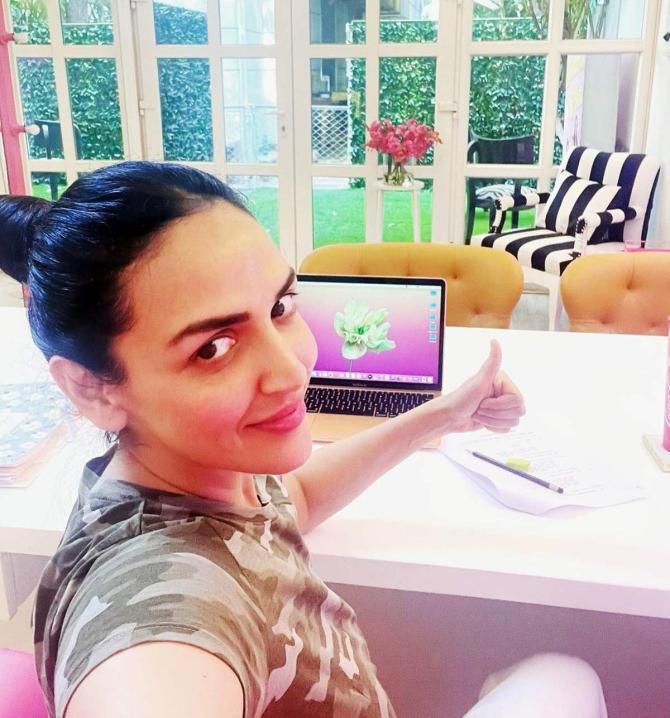 Esha Deol works from home.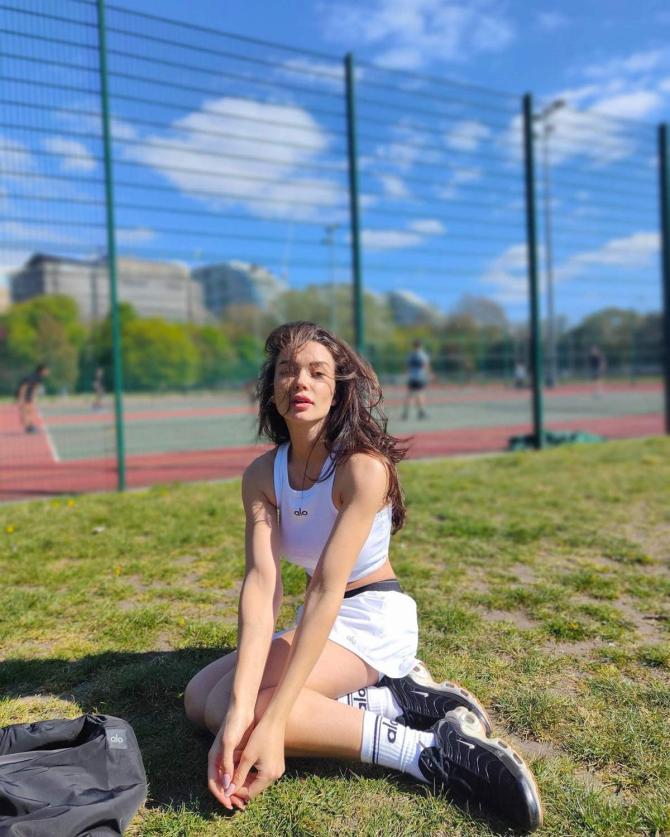 Amy Jackson takes tennis lessons.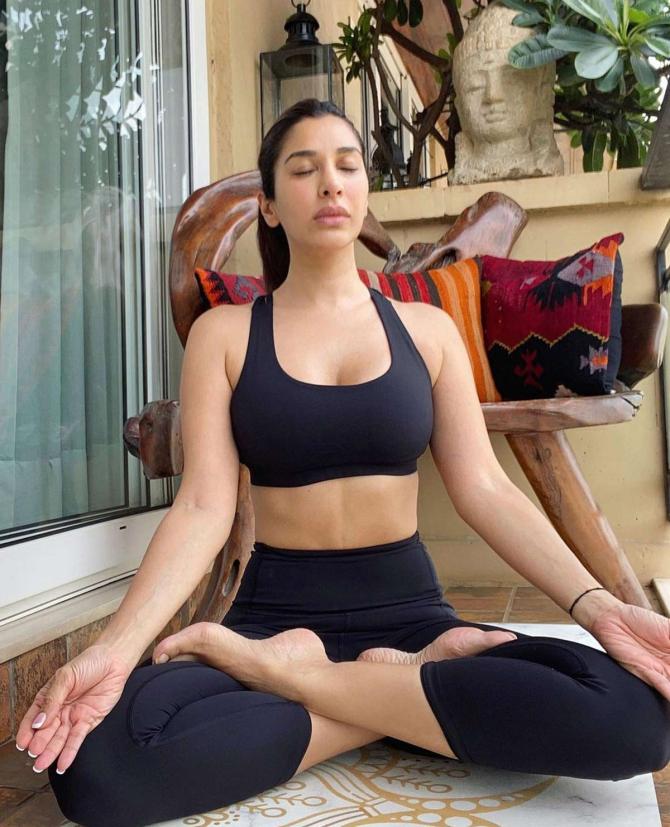 Sophie Choudry meditates.
Evelyn Sharma likes the view.
Jacqueline Fernandez shares a throwback picture with her dad Elroy Fernandez on his birthday and writes, 'Happy bday Dad miss you.'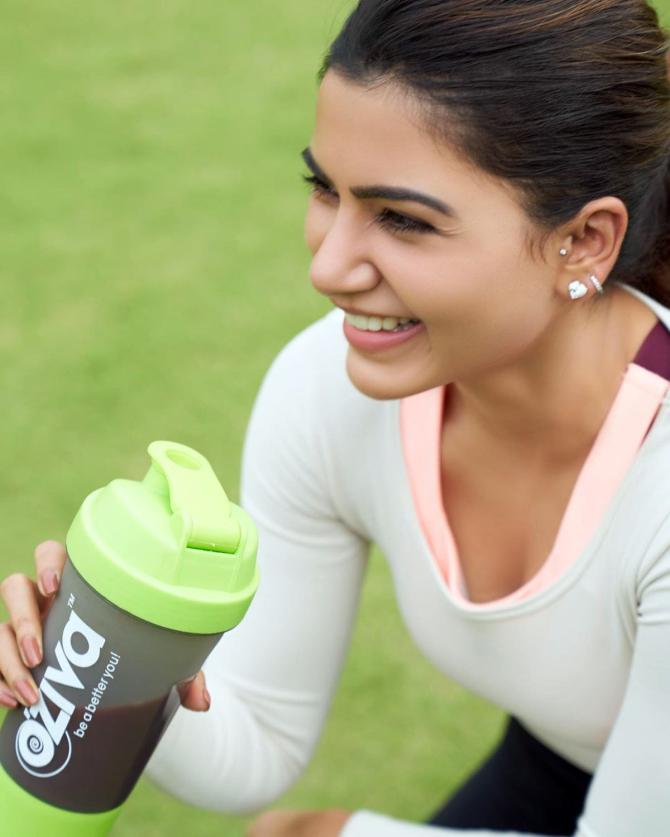 'Hope & Positivity are the two things that can help us get through these tough times!' says Samantha Akkineni.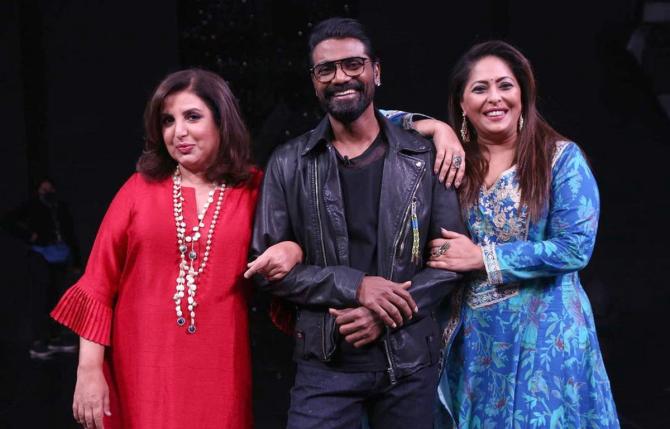 Remo D'Souza shoots with Farah Khan and Geeta Kapur for Super Dancer 4.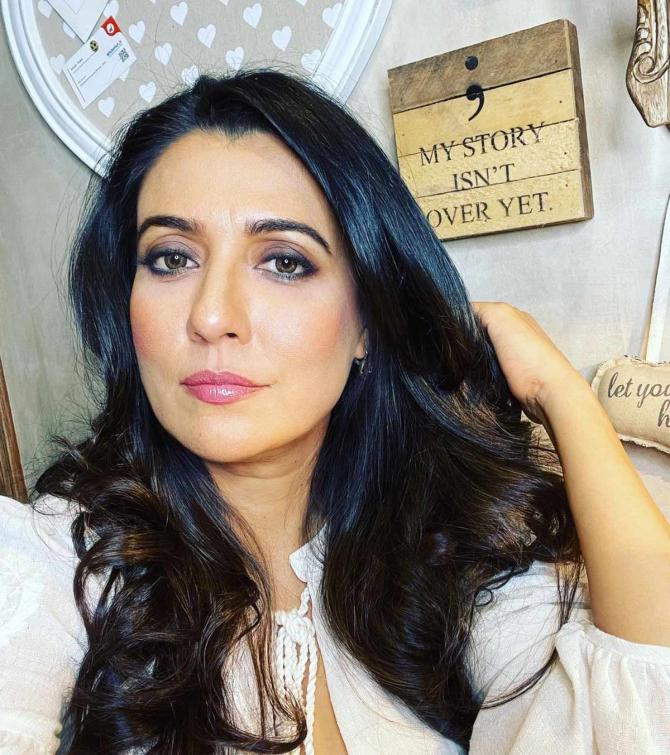 Mini Mathur: 'This is my stage now. This is my studio. Working from home as a host & presenter has been such a mammoth change and like all of you.. I've had to turn into a chameleon to keep pace.
'New event apps, gadgets, mics, self styling, script checks. I'm an all in one machine. My home office is now geared with ring lights, plugs, coffee, headphones. Adapting to what we have been dealt with is perhaps the key to survival at this point.
'I do miss people... But as the quote on my desk says 'MY STORY ISN'T OVER YET'. How have you guys turned around your WFH environments? Be fun to listen.'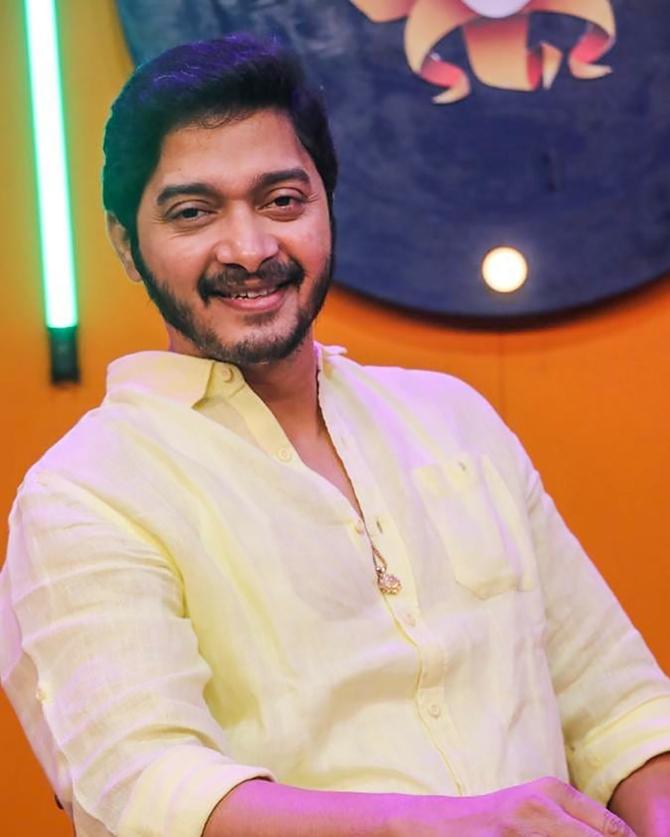 Shreyas Talpade: 'Calamities & Tragedies will always fall short of our undying spirit to fight every battle & win it. Keep Smiling...Keep Moving & Never lose Heart. Remember...this too shall pass.'