The latest Hollywood updates.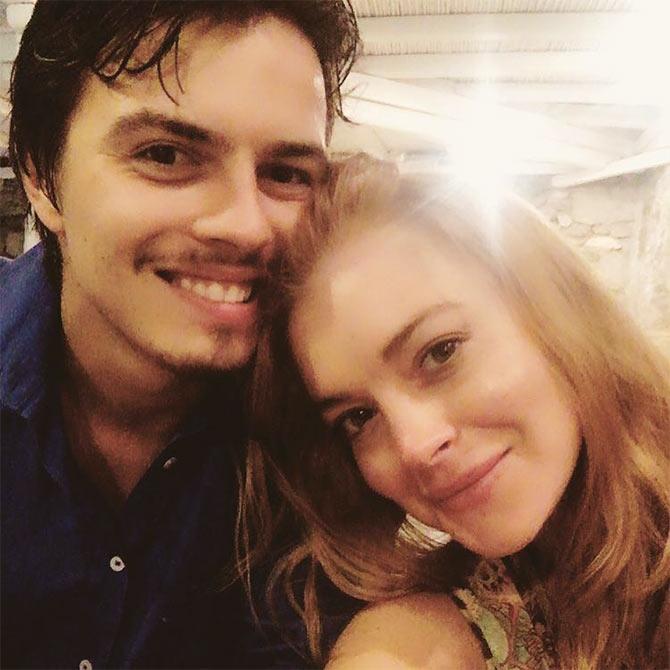 IMAGE: Lindsay Lohan/Instagram
Lindsay Lohan has publicly slammed her Russian businessman fiance, Egor Tarabasov, for cheating on her with a Russian sex worker and hinted that she is pregnant.
Her furious rant on Twitter went like this: 'I guess I was the same at 23... Shitty time - it changes at 26/27.. thanks for not coming,' reports news.com.au
She wrote, 'Wow thanks #fiance with Russian hooker.'
She posted an Instagram link to a video of Egor chatting to people in a club and wrote, 'Home? First time in my life - bare with me/ he cheated on me with hooker.'
She then posted a very cryptic message which said, 'labour pains trailer - I am pregnant.'
Along with it, she attached link to the Google search of her images from the 2009 TV film Labor Pains in which she plays a young woman who pretends to be pregnant to save herself from being fired from her job.
The actress, who has been dating Egor since last year, has in recent months been seen wearing a sparkling emerald and diamond ring on her finger.
***
Brie Larson as Captain Marvel!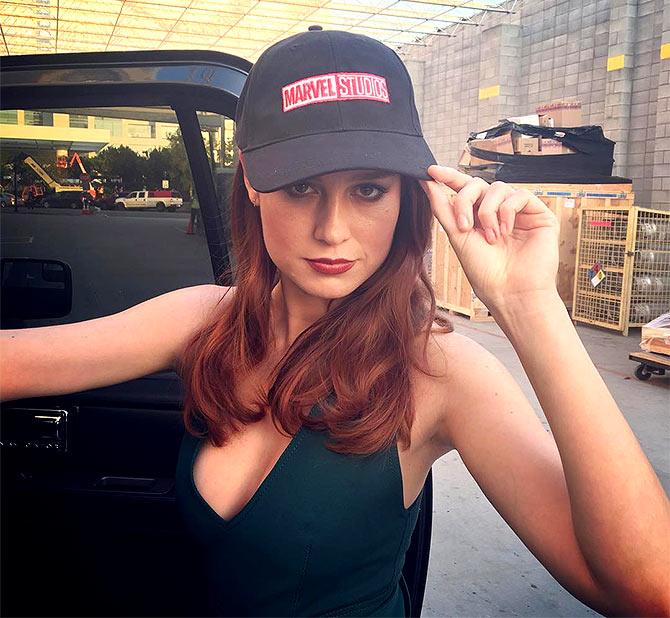 IMAGE: Brie Larson/Instagram
Marvel has come up with yet another surprise for its superhero lovers by announcing the lead actress of its first solo female superhero movie.
Kevin Feige, president of Marvel studios, introduced Brie Larson as the newest member of the gang and confirmed her role as Captain Marvel, reports the Independent.
The Oscar-winning actress, who has enthralled the audience with her performances in Room and Scott Pilgrim vs The World, is now ready to shine in the role of Carol Danvers, the talented test pilot. In the movie, after she is exposed to alien DNA, she will gain super-strength, the ability to fly and have an energy pulse that she can shoot from her hands.
Making the announcement on Twitter, the 26-year-old-actress wrote, 'Call me Captain Marvel.'
The script of the upcoming movie is currently being written by Nicole Perlman.
Though the director is not yet decided, Marvel is apparently keen on roping in a female director.