Urfi gets into a massive fight with Zeeshan, but takes a break to dance!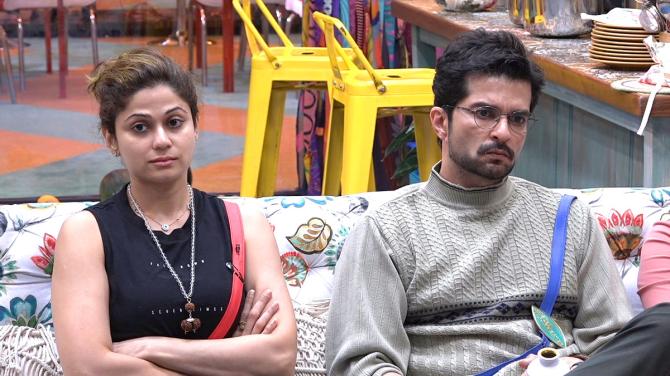 Day 4 at the Bigg Boss OTT house starts with Divya Agarwal, Raqesh Bapat and Karan Nath talking about Pratik Sehajpal and how he is being nice to everyone after becoming the captain.
Divya and Karan agree that he is fake.
A little later, Pratik and Divya get into a spat over the latter not keeping things clean. Akshara Singh steps in to handle the matter.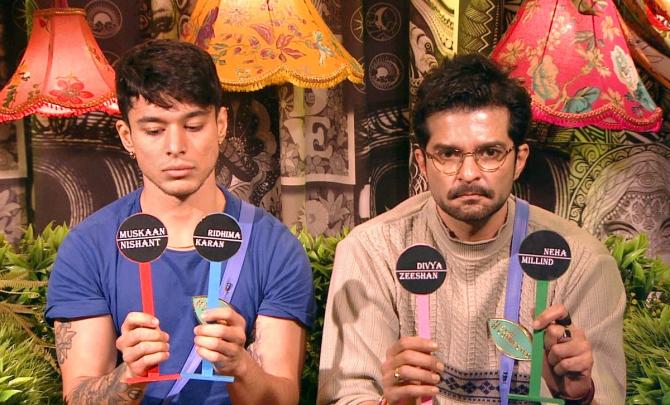 Soon Bigg Boss gathers everyone in the living area and announces that they have a chance to change their connection.
Since Divya isn't paired with anyone, the male contestants can break their existing connection and pair up with her.
Zeeshan expresses his interest in changing his connection to Neha Bhasin.
Bhasin tells him to have a word with his connection Urfi Javed before pressing the buzzer.
Urfi gets upset when Zeeshan tells her the same.
She asks him to go ahead with his decision without trying to convince him otherwise.
Zeeshan rings the buzzer and Urfi loses her calm. She starts abusing Zeeshan and her friends try to calm her.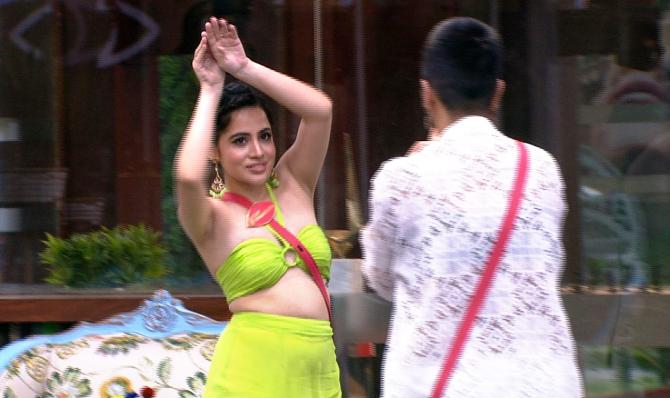 On a lighter note, later Urfi and Moose have fun dancing around in the house.
Urfi does a Naagin dance and Moose gives her company.
Nishant enjoys their fun banter.
Shamita Shetty and Divya, who seem to be bonding well, have an argument over Pratik.
Shamita tells Divya that she is wrong in picking fights with him for no reason. Divya says she can't ignore Pratik and that Shamita should accept her the way she is.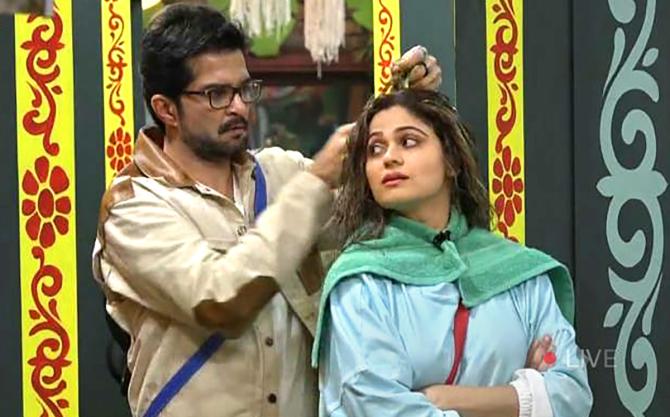 In the evening, Bigg Boss announces the first nomination task of the season.
Since Pratik and Akshara are captains, they are safe and are asked to supervise the task.
Urfi gets nominated as Zeeshan is no longer her connection.
The rest of the contestants have a chance at saving themselves from the nominations.
The five pairs have to perform different tasks every time a buzzer rings.
If satisfied with their performance, the sanchalaks will declare the pair safe.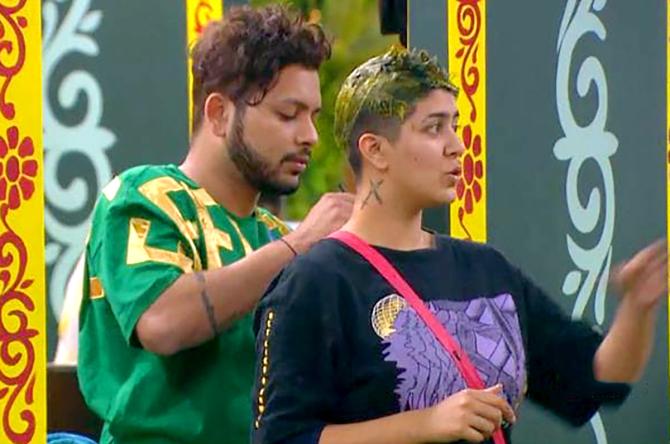 The first task is about hair colour. One person from the connection has to colour their hair and other one has to help.
Shamita, Millind Gaba, Moose, Karan Nath and Zeeshan agree to colour their hair.
Millind and Neha win the task and are declared safe.
In the next round, Nishant and Moose get safe.
In the third round, Zeeshan decides to do the task. He has to keep all the fruits and vegetables in the store room.
Nishant and others smartly hide everything.
Zee and Ridhima Pandit get into a fight while the task is on. Everyone tries to stop Zeeshan, but he still attempts the task.
Urfi starts hurling abuses at Zeeshan as she is still upset with him. She says he doesn't care about the housemates and if they have food to eat or not.
Zeeshan gives it right back.
Ultimately, Divya tells Urfi not to cross the line.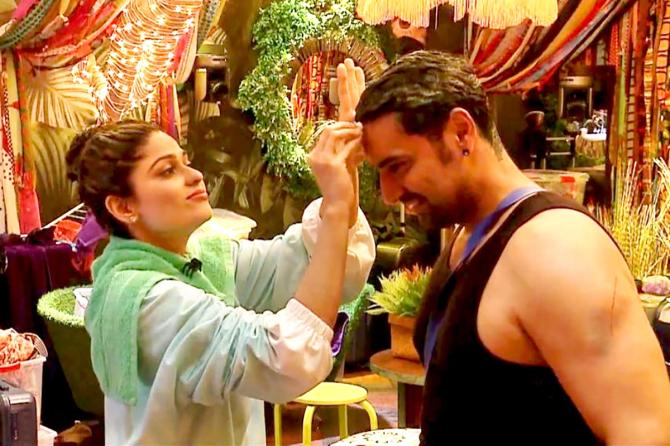 Back in the task, Pratik and Akshara decide to save Zeeshan, but this doesn't go down well with Shamita and Raqesh.
Since Zeeshan couldn't complete the task properly, they feel it's unfair to declare him the winner.
Raqesh loses his cool and walks out from the task.
Bigg Boss announces that Shamita and Raqesh are nominated along with Urfi, and Karan-Ridhima are automatically safe.
The audience will now decide which one jodi should be nominated this week along with Shamita, Raqesh and Urfi.