Pay a little more attention and there's a lot she can teach you about romantic relationships, says Sukanya Verma.
If you think the girlfriend's role in Hindi films is relegated to dolling up and dancing around trees, you're wrong.
She represents a dream.
She's an ideal, a role model specifically designed to influence the starry-eyed viewer.
Pay a little more attention and there's a lot she can teach you about romantic relationships.
Here's what we learned.
Alia Bhatt, Humpty Sharma Ki Dulhania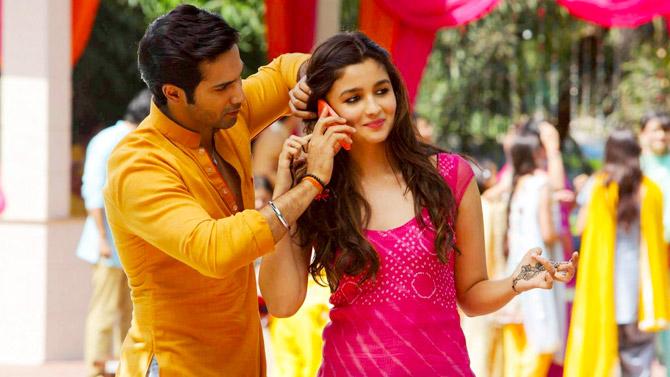 IMAGE: Varun Dhawan and Alia Bhatt in Humpty Sharma Ki Dulhania.
The mehendi excuse works perfectly if you want to wrap him around your little finger.
Kangana Ranaut, Katti Batti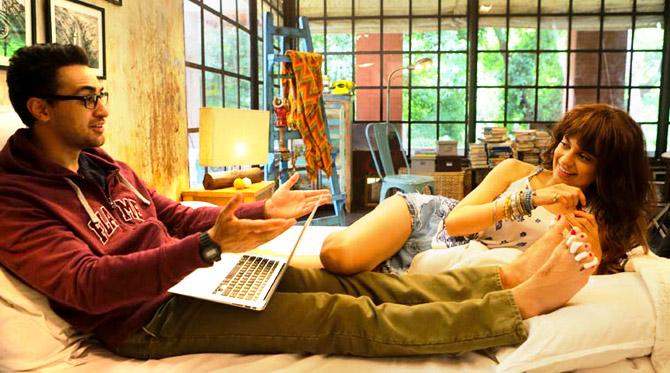 IMAGE: Imran Khan and Kangana Ranaut in Katti Batti.
Put him in touch with his feminine side. It'll make him sensitive and allow you to brush up your nail polish applying skills.
Juhi Chawla, Darr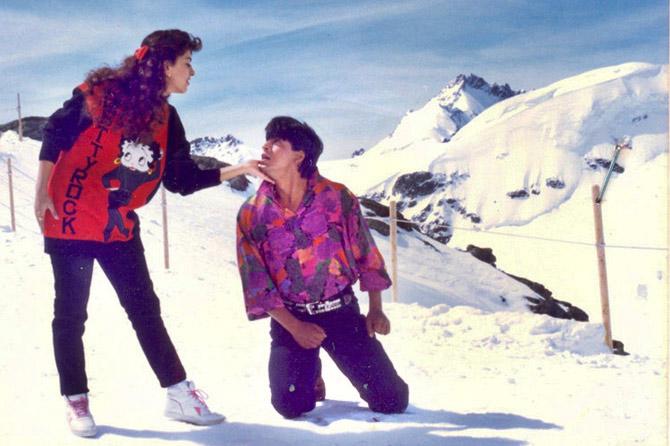 IMAGE: Juhi Chawla and Shah Rukh Khan in Darr.
Make sure he realises it's not a holiday if it's not in Switzerland.
Kimi Katkar, Dariya Dil
IMAGE: Govinda and Kimi Katkar in Dariya Dil.
Indulge in his schoolboy fantasies no matter how ridiculous it feels.
Katrina Kaif, Bang Bang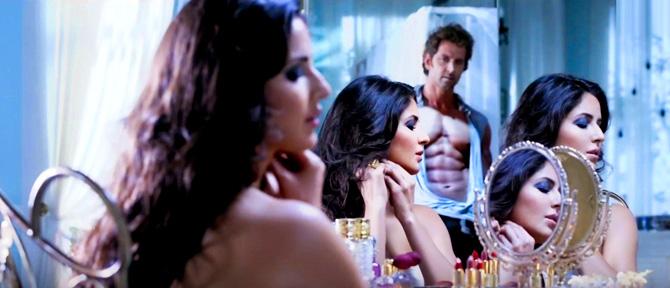 IMAGE: Katrina Kaif and Hrithik Roshan in Bang Bang.
Take your own sweet time to get ready while he grows a six-pack in anticipation.
Rekha, Silsila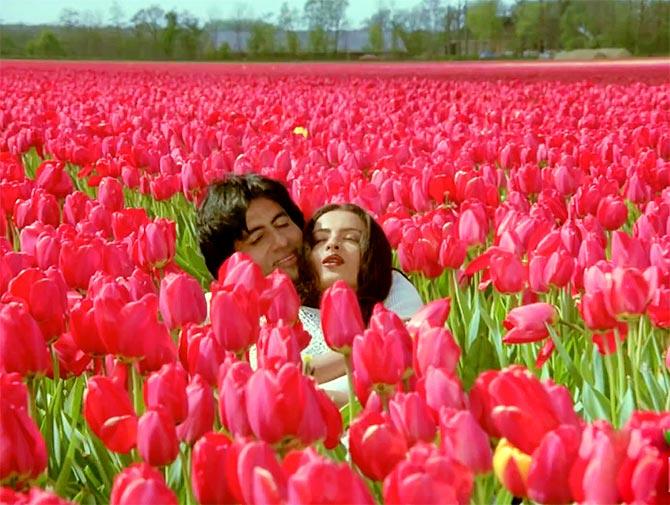 IMAGE: Amitabh Bachchan and Rekha in Silsila.
Why settle for a bunch when you can have an entire field of flowers?
Madhuri Dixit, Ram Lakhan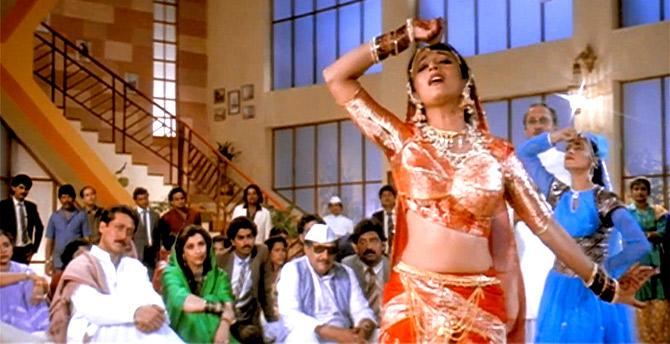 IMAGE: Jackie Shroff, Dimple Kapadia and Madhuri Dixit in Ram Lakhan.
Beau hasn't called in while? Whine about it to his entire family. It is known to provide immediate results.
Sridevi, Chaalbaaz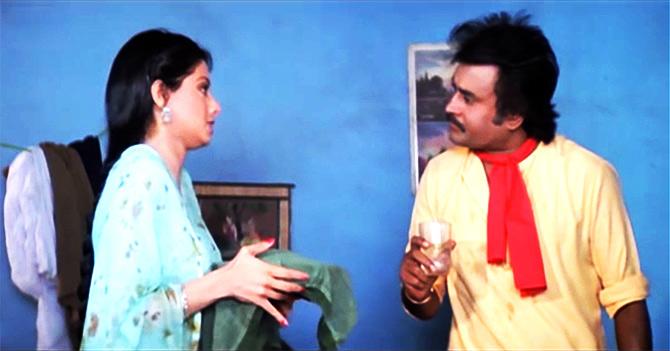 IMAGE: Sridevi and Rajinikanth in Chaalbaaz.
Mixing ghaslet (kerosene) in his daru (alcohol) is a sure shot way of putting your man off booze.
Aishwarya Rai, Devdas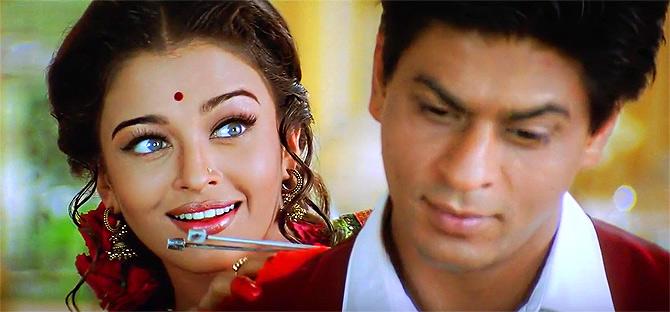 IMAGE: Aishwarya Rai and Shah Rukh Khan in Devdas.
Knit him a sweater. Preferably one where it's written T-A-K-E-N.
Raveena Tandon, Divyashakti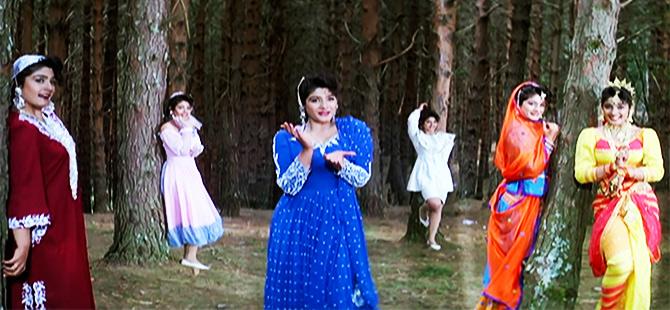 IMAGE: Raveena Tandon in Divyashakti.
Surprise him in brand new avatars. Do not get predictable. Always keep him guessing.
Shraddha Kapoor, Ok Jaanu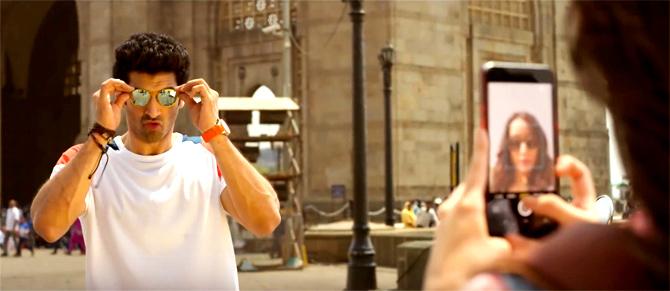 IMAGE: Aditya Roy Kapur and Shraddha Kapoor in Ok Jaanu.
Let him believe he matters. *Super smug selfie*
Parineeti Chopra, Meri Pyaari Bindu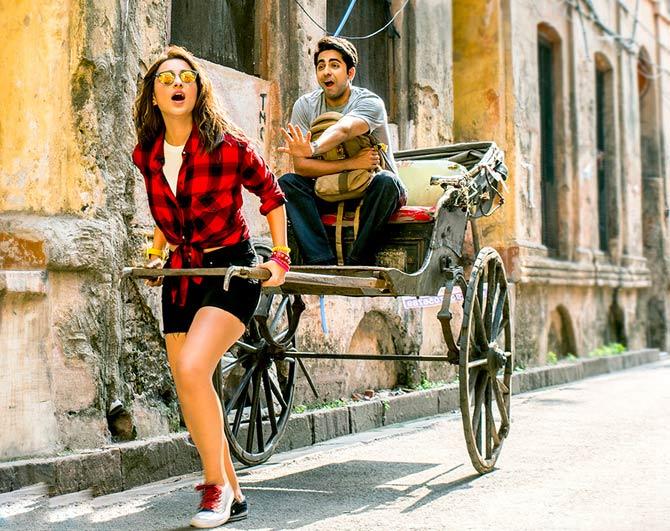 IMAGE: Parineeti Chopra and Ayushman Khurrana in Meri Pyaari Bindu.
Punish him in the most embarrassing ways if he EVER talks about your weight.
Sonam Kapoor, Prem Ratan Dhan Paayo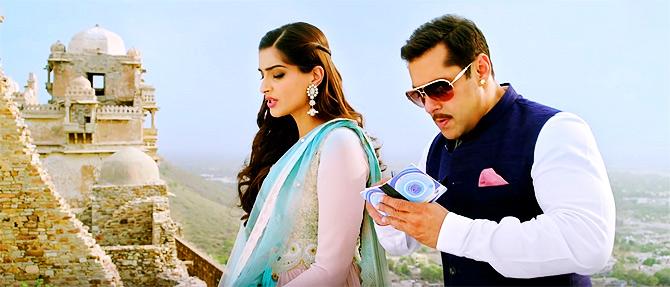 IMAGE: Sonam Kapoor and Salman Khan in Prem Ratan Dhan Paayo.
Make him note down your looooong list of designer stuff to buy on his business trip to Hong Kong.
Priyanka Chopra, Teri Meri Kahaani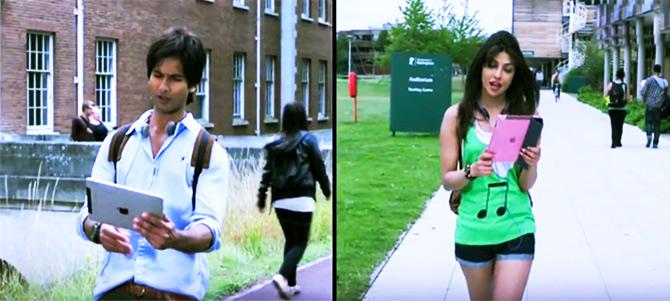 IMAGE: Shahid Kapoor and Priyanka Chopra in Teri Meri Kahaani.
Keep an eye on your Prince Charming. Never, ever give him space. Not even in cyber land.
Madhubala, Mughal-E-Azam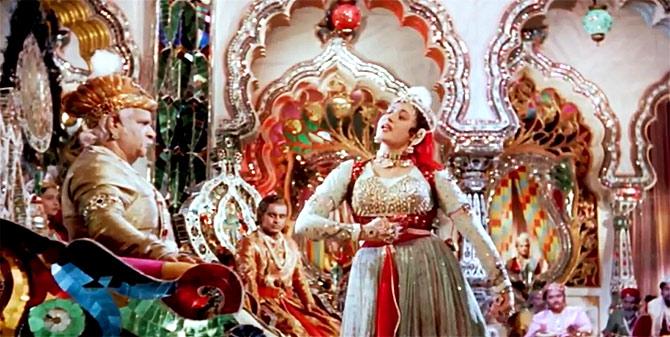 IMAGE: Prithviraj Kapoor, Dilip Kumar and Madhubala in Mughal-E-Azam.
Boyfriend's got no spine? Take the initiative and declare your feelings -- bindaas -- to his super stunned daddy.
Kareena Kapoor, Tashan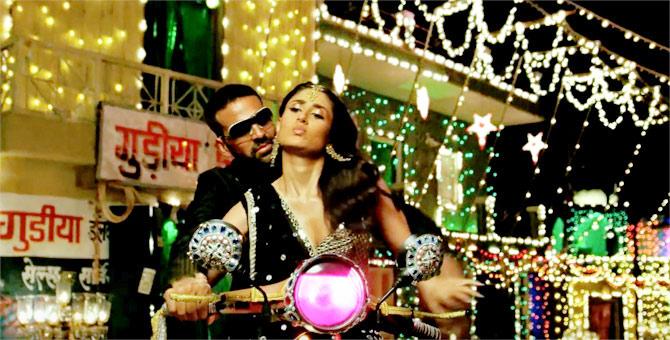 IMAGE: Kareena Kapoor and Akshay Kumar in Tashan.
Take him for a ride. :P
Hema Malini, Sholay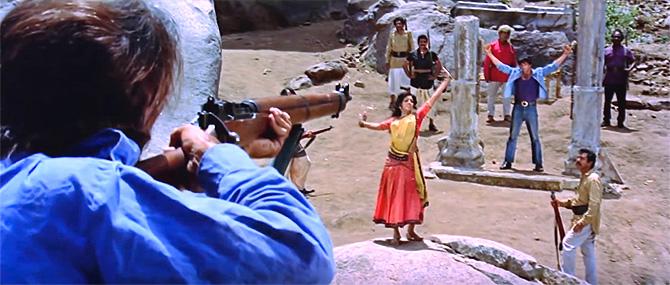 IMAGE: Hema Malini and Dharmendra in Sholay.
The Hindi film girlfriend is not all fluff. She'll dance on rocks and shards jab tak hai jaan to save her sweetheart from the bad guys.
Urmila Matondkar, Kanoon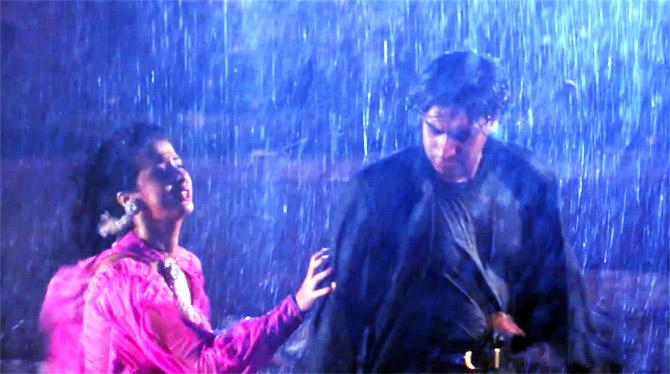 IMAGE: Urmila Matondkar and Ajay Devgn in Kanoon.
You can't just NOT listen to her. She'll come after you even if it's raining a storm outside till you've heard her out.