Kareena Kapoor knows just how to take care of her health and fitness, especially when she's pregnant.
The actress, who's in her third trimester, is getting ready for her delivery in March by doing her prenatal yoga right.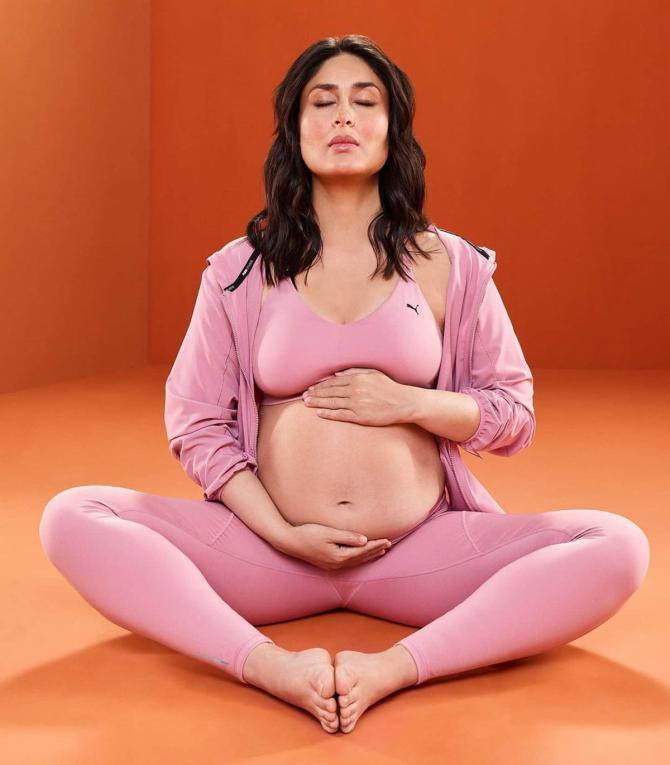 Meditation is important to keep calm.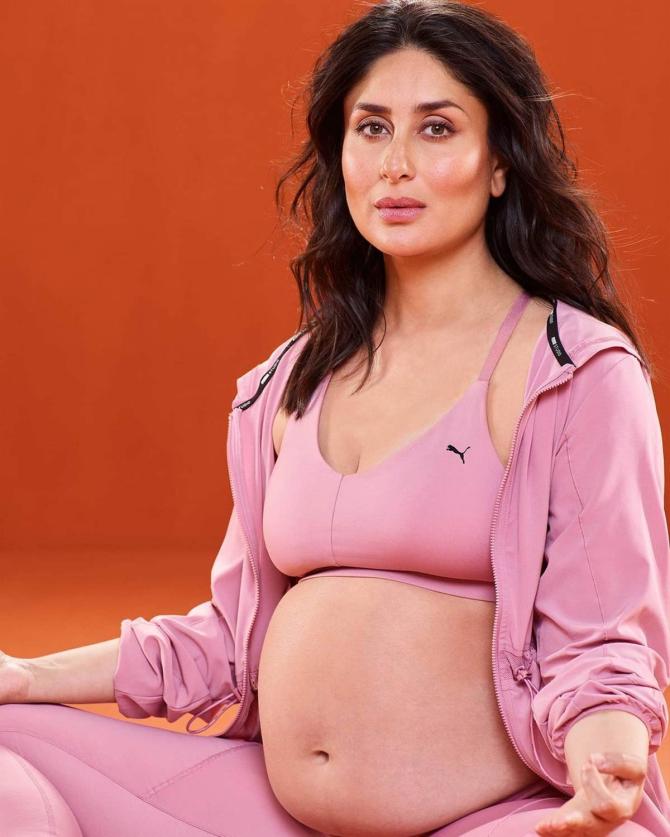 It sure adds to Kareena's radiance.
What's her current mood? 'Stretched to the max!'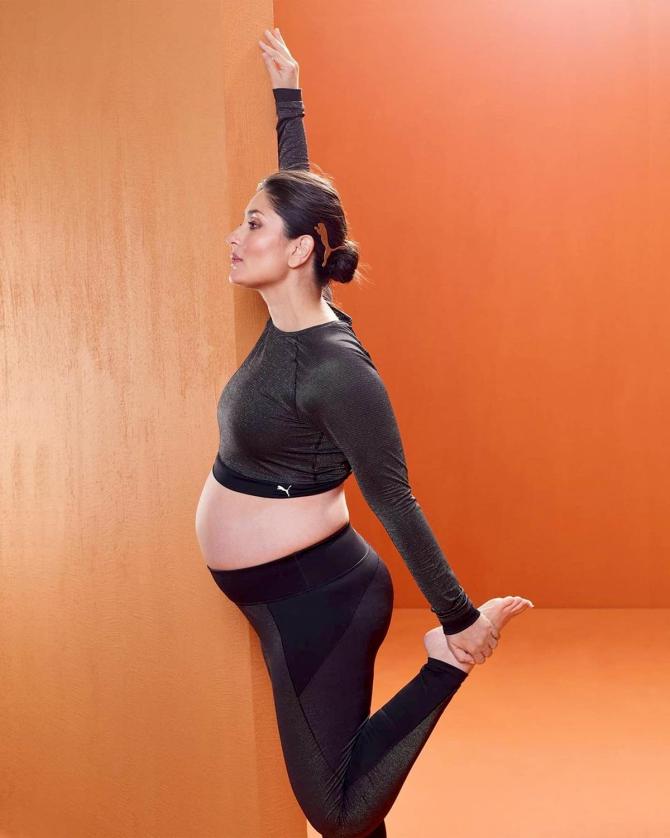 Kareena gets her balance right as well.