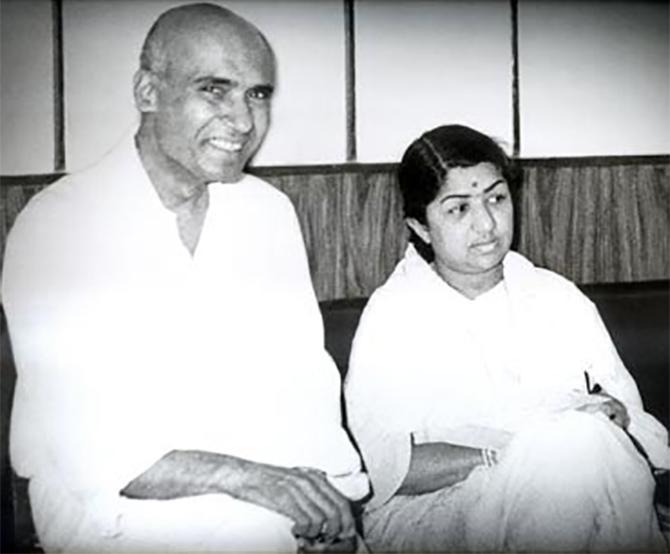 There is much reason for Lata Mangeshkar to mourn the passing of music composer Khayyam.
"Among the many composing geniuses, who created beautiful tunes for me to sing, Khayyamsaab was the last to remain alive," Lataji tells Subhash K Jha. "Now, even he is gone. I hear his wife (singer Jagjit Kaur) was hospitalised at the same time as Khayyamsaab. I kept calling to inquire about their health. A female relative answered the phone and I knew the end was near for Khayyamsaab."
Lataji feels Khayyamsaab never got his due.
"I feel Sajjad Hussainsaab and Khayyamsaab, both among my favourite composers, never got the fame and recognition they deserved. Khayyamsaab did not do enough work. I wonder why. Perhaps his self-respect did not allow him to look for work. He was a man of great integrity, soft-spoken but resolute and principled. Recording for him was not easy.
"My association with him began rather late in his career in 1962, when he asked me to sing the duet, Jeet hi lenge baazi hum tum in the film Shola Aur Shabnam. I remember being bowled over by the tune. 'Aapne yeh dhun socha kaise,' I had asked him," she says.
Why did Khayyamsaab, who had started composing music for films in 1947, take so long to ask Lataji to sing for him?
"We started our careers at around the same time. Initially, he composed music under the pseudonym of 'Sharmaji-Vermaji' and that caused a lot of confusion. It was only when people advised him not to hide his real name that he came into his own."
Lataji says all her songs with Khayyamsaab were special.
"But some were more special than the others," she says. "Dikhayee diye yun ke bekhud kiya in Baazaar went beyond expectations. Khayyamsaab had a great sense of poetry. For this song, he dug out a 200-year old beautiful poem by Mir Taqi Mir, and he told me exactly how to put forward the words. Another special song was Apne aap raaton mein chilmanein sarakti hai. This song and Aap yun faasle se guzarte rahen from the film Shankar Hussain were very special."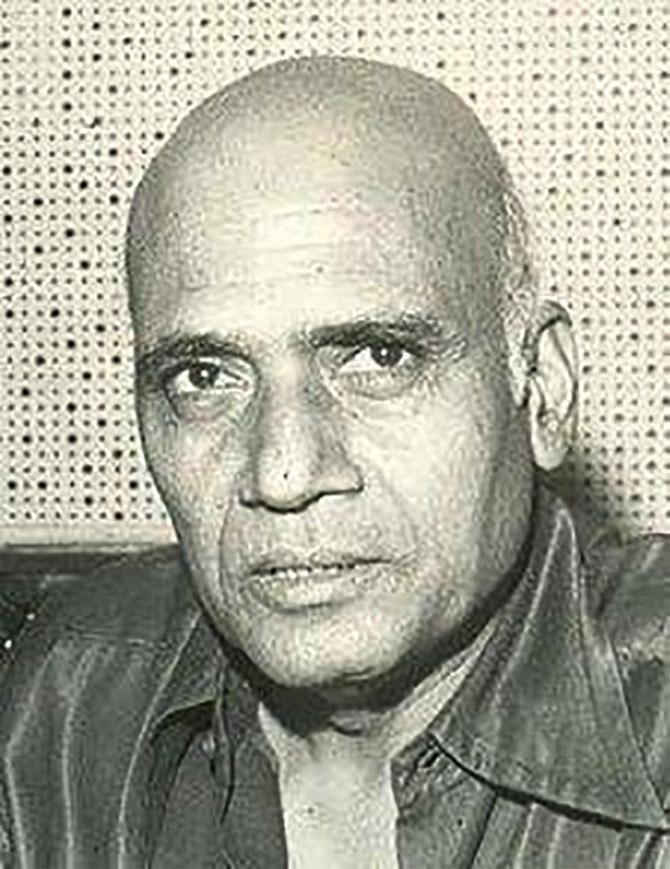 But the most special song she has sang for Khayyamsaab was Ae dil-e-nadaan in the film, Razia Sultan.
"Every note, every incident related to the song is embedded in my heart. Director Kamaal Amrohisaab had explained the situation to Khayyamsaab and he, in turn, explained it to me. Hemaji was supposed to be singing the song in a tent while the man she loved (Dharmendra) was playing the tune in another tent. But Hemaji was pregnant and the situation for the song was changed. This really saddened Khayyamsaab but still, he poured his heart and soul into it. Ae dil-e-nadaan is one of the best songs I have sung in my career. There is a silence, a stillness at the heart of the composition which I cherish. Incidentally, the beautiful words for Ae dil-e-nadaan were written by Javed Akhtarsaab's father, Jan Nisar Akhtarsaab."
Khayyam had a very peculiar habit during the recording of songs.
"After recording, he would praise my singing but he would invariably ask for another take. But once, he did not do so. 'You've sung it exactly the way I wanted,' Khayyamsaab had complimented me. This time I said, 'Khayyamsaab ek take aur ho jaye?' He was a perfectionist. The way I sounded in his songs, I don't think I have sounded in any other composer's songs," she says.
Lataji Picks Her Favourite Khayyam songs
Jeet hi lenge baazi hum tum (Shola Aur Shabnam)
Baharon mera jeevan bhi sawaron (Aakhri Khat)
Mere chanda mere nanhe (Aakhri Khat)
Kabhi kabhie mere dil mein (Kabhi Kabhie)
Aap yun faaslon se (Shankar Hussain)
Apne aap raton mein (Shankar Hussain)
Tu mere saath rahega munne (Trishul)
Dikhayee diye yun (Bazaar)
Chanda re mere bhaiya se kehna (Chambal Ki Kasam)
Na jaane kya hua (Dard)