'I somehow escaped the difficulties that a majority of working girls face.'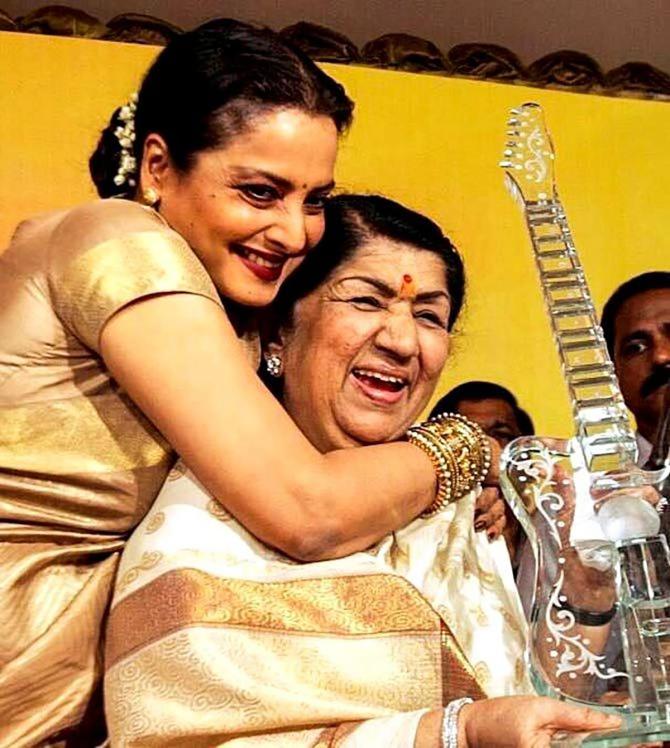 The Incomparable Lata Mangeshkar passed into the ages on February 6, 2002. She was 92.
Lata Mangeshkar looks back at her glorious career on her birthday, September 28, and asks Subhash K Jha, 'Who gets this kind of love and affection for such an uninterrupted span of time?'
First of all, best wishes for your birthday from your millions of fans the world over, who may not be as lucky as me, to be able to connect with you.
Sab ko bahot bahot shukriya aur mera pranaam (Thanks to everyone and my greetings).
It is the best wishes of my well wishers and the fans of my songs that has brought me so far.
I never cease to be humbled by how kind and generous God has been to me.
Even today, my songs are hummed and loved.
Who gets this kind of love and affection for such an uninterrupted span of time?
Which songs of yours are the most popular?
Kehna mushqil hai (it's hard to say).
When I was still singing on stage, the songs in demand were Ae Mere Watan Ke Logon, Aayega Aanewala (Mahal), Pyar Kiya To Darna Kya (Mughal-e-Azam), Bindiya Chamkegi (Do Raaste) and so many others.
Now, I see so many of my other songs gain a special popularity.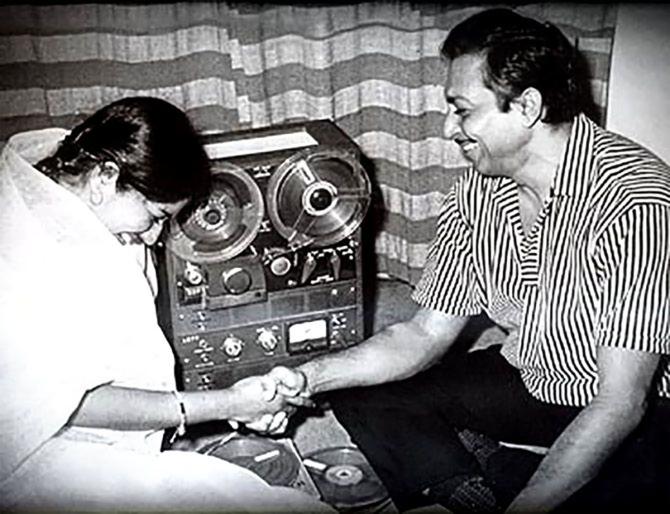 Like Lag Ja Gale Se from Woh Kaun Thi?
Yes, that song is really popular.
When Madan Bhaiyya (composer Madan Mohan) and I recorded it, we never imagined it would hummed and re-mixed 55, 60 years later.
There were very good ghazals in the same film, like Jo Hum Ne Dastaan Apni Sunayi Aap Kyon Roye.
But it was Lag Ja Gale jo aage nikal padi (which raced ahead).
Who knows what destiny has in store?
Did you know you would become a legend in your lifetime?
Legend? I don't know about that.
When I started working, I was very young.
For a girl of 15 or 16 to go out there on her own was... yes, difficult.
But I somehow escaped the difficulties that a majority of working girls face.
No one looked at me in a strange way or did anything to make me feel uncomfortable.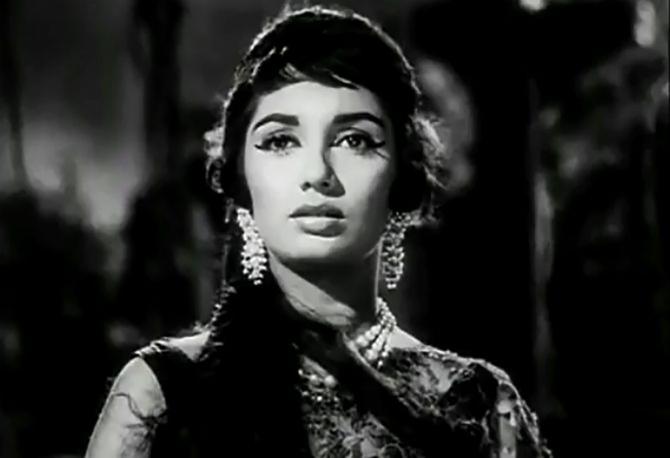 What's the one thing you missed having in your life?
My adolescence.
Main seedhe bachpan se jawani mein chali gayi (I went straight from childhood to youth).
After my father passed away, I became the sole bread-earner of the family.
There was no time to do all the normal things that children do as they grow up.
One day, I was playing with dolls.
The next day, I was on a train looking for opportunities to sing at various recording studios.
Luckily, you didn't have to struggle long.
No, I think I was lucky.
I found my voice in the entertainment business pretty quickly.
But it was a lot of hard work!
I missed my father's presence.
He left us too soon.
If I had one thing to rectify in my life, it would be the early departure of my father. He never saw what I achieved.
What other regrets did you have?
Not being able to do enough practice of Hindustani classical music.
I missed doing that riyaaz (practise).
I learnt classical Hindustani singing from my father, but he left too early.
I was too small to understand the value of what he was teaching me.
I would be running away from him to play while he would be trying to get me to sit and learn music. I was a very naughty child.
But Didi, your control over classical vocals is beyond exceptional in songs like Maann Mohana Bade Jhoothe (Seema) and Mose Chal Kiya Jaye (Guide)?
But that is filmi classical. It's not the same as pure classical singing.
The sheer pleasure of being on a live stage with a tanpura doing classical vocals for two hours... I missed out on that.
You have sung in 26 languages. Which was the most difficult?
Tamil and Russian.
Tamil was really difficult for me. I would note down the lines in English and then master the pronunciation, as they are very particular about accent and diction.
Singing in Russian on stage was my other big challenge.
My Russian songs are not to be found anywhere, as they did not allow my renderings to be recorded.
What I sang on stage remained there only.
Did you keep track of all the songs you sang?
No, it was impossible.
There are so many songs in so many languages, many forgotten.
I don't even remember many of the Hindi songs I sang.
You send so many songs of mine to me on WhatsApp that I don't recognise.
But the strangest thing was that I have sung in Malaysian!
I got to know this when a fan sent my songs sung in Malaysian.
There are eight-nine of them, one of them a duet with a local Malaysian singer. I have no clue when I sang in Malaysian.
How did you master foreign languages?
Just writing down the lines and practising their pronunciation.
Main hamesha perfection chahti thi (I always strove for perfection).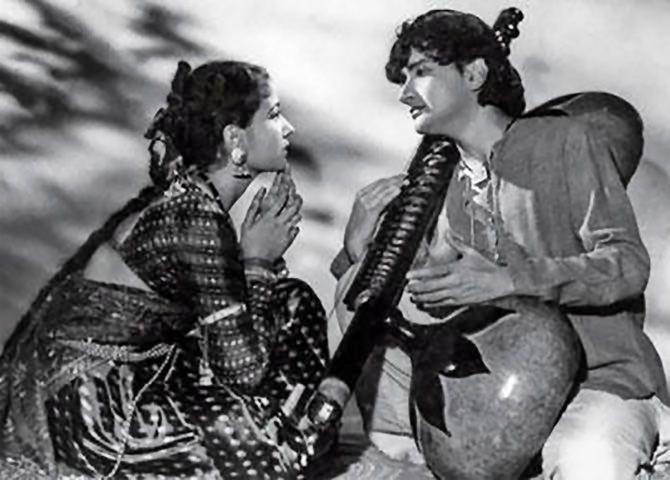 Which was your most memorable song recording ever?
There were many, but the one that stood out was for Naushadsaab in Baiju Bawra.
It was the song Dur Koi Gaye Dhun Yeh Sunaye with Shamshad Begum.
The set to shoot this dance number had been put up.
I had not been able to record the song because I was out of town.
Naushadsaab rang me up and said, 'Aap bas aa jayiye. Hum record karenge aur woh gana shoot karenge (Just come. We will record the song and they will shoot it).'
At first, I didn't understand what he meant.
What he was saying was they were waiting to get the song on set. I had to fly back, record the song and then they were to shoot the song. This was very unusual.
Like a live recording?
Yes, there was no time to rehearse.
Shamshadji had already sung her portions, everything was done. Only I had to sing.
There was no time to lose.
It had to be a one-take recording.
I asked Naushadsaab if he thought I could do it.
He was confident.
And you did?
Yes. Faith can move mountains.
If composers didn't believe in my ability, I wouldn't have been able to achieve what I did.
What is your advice to singers today?
Riyaaz. Learn Indian classical singing, and continue to be a student of music all your life.
There are no short-cuts to success.
First published on Rediff.com in September 2018.