As India mourns Lata Mangeshkar's passing, Namrata Thakker takes a look at The Legend's life through these amazing pictures: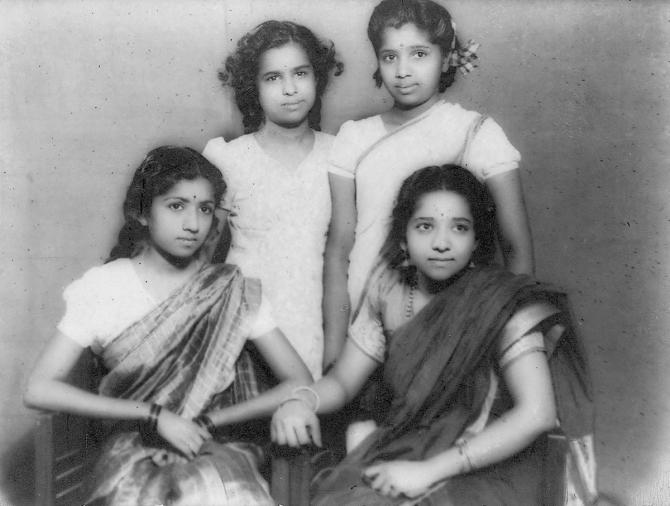 A young Lata Mangeshkar with her sisters: Usha, Meena and Asha.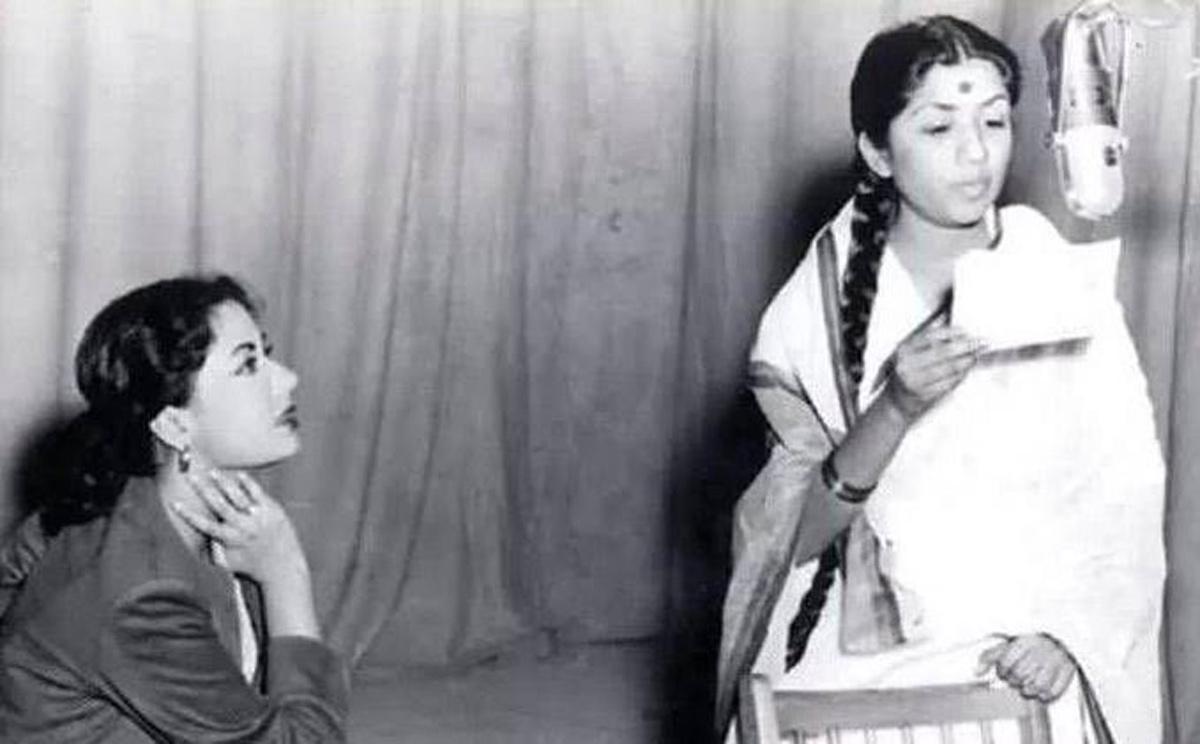 Lataji records a song for Meena Kumari.
Lataji reclled: 'Meenaji was very fond of me'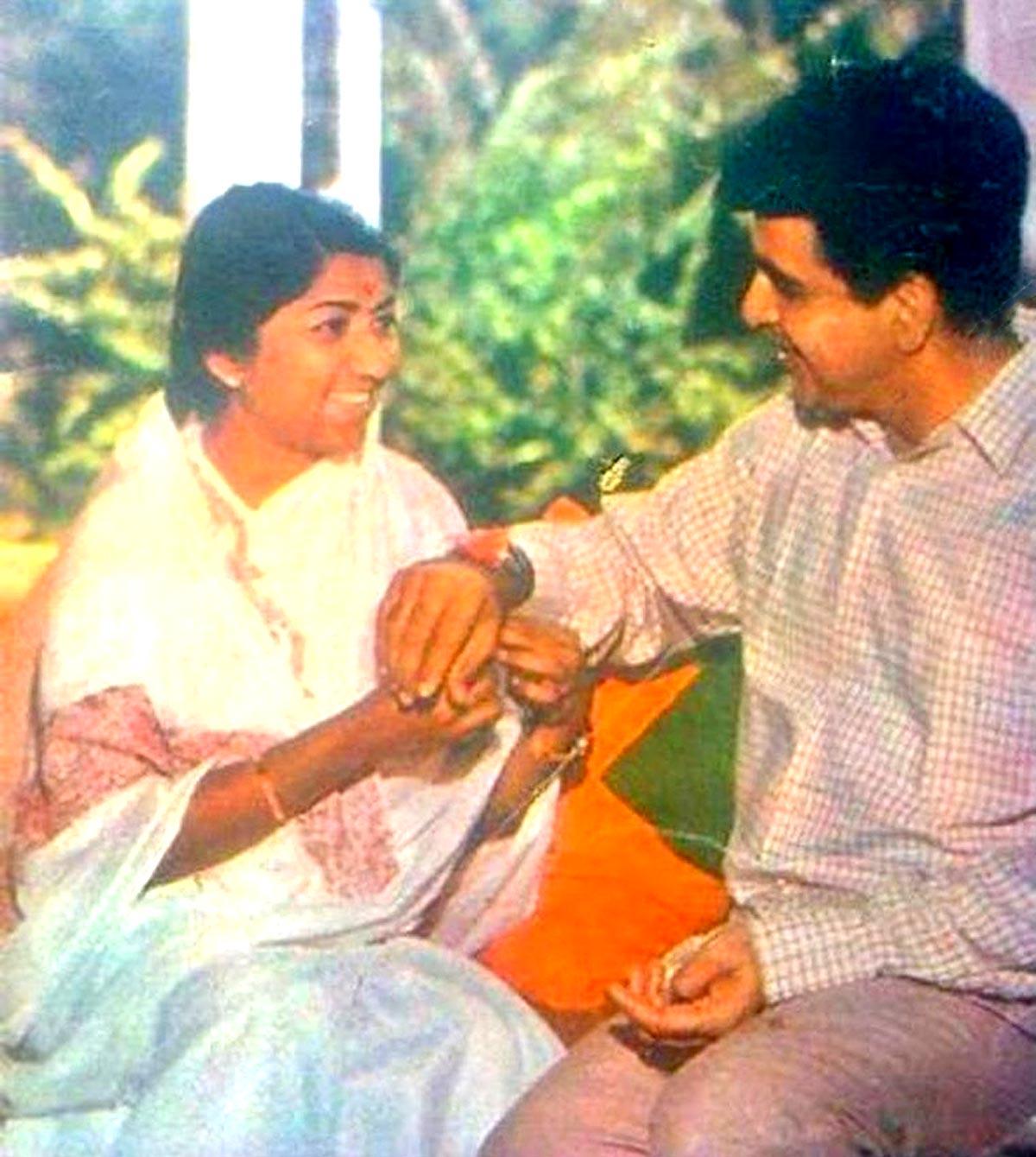 Throwback to when Lataji tied a rakhi to Dilip Kumar.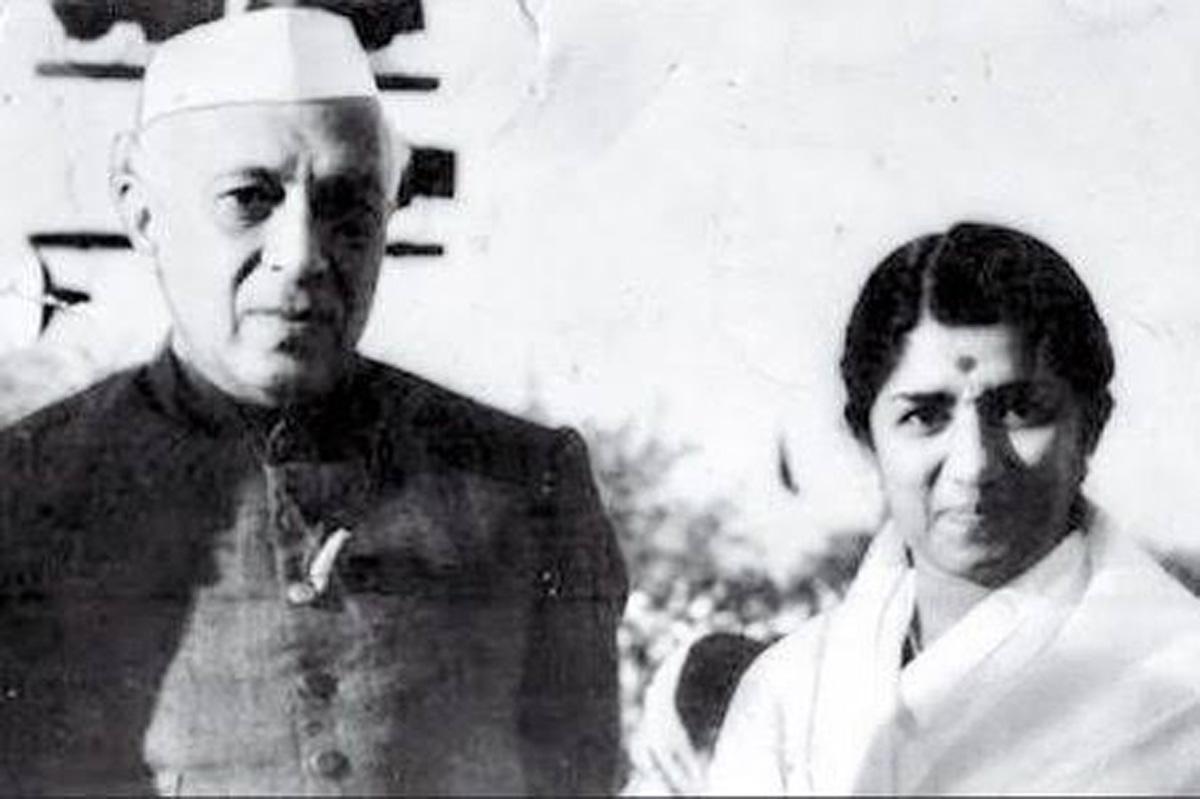 The Nightingale of India with former Prime Minister Jawaharlal Nehru.
Did you know that Nehruji was in tears when Lataji performed Aye Mere Waton Ke Logon in front him back in 1963?
Lata talks about the song here.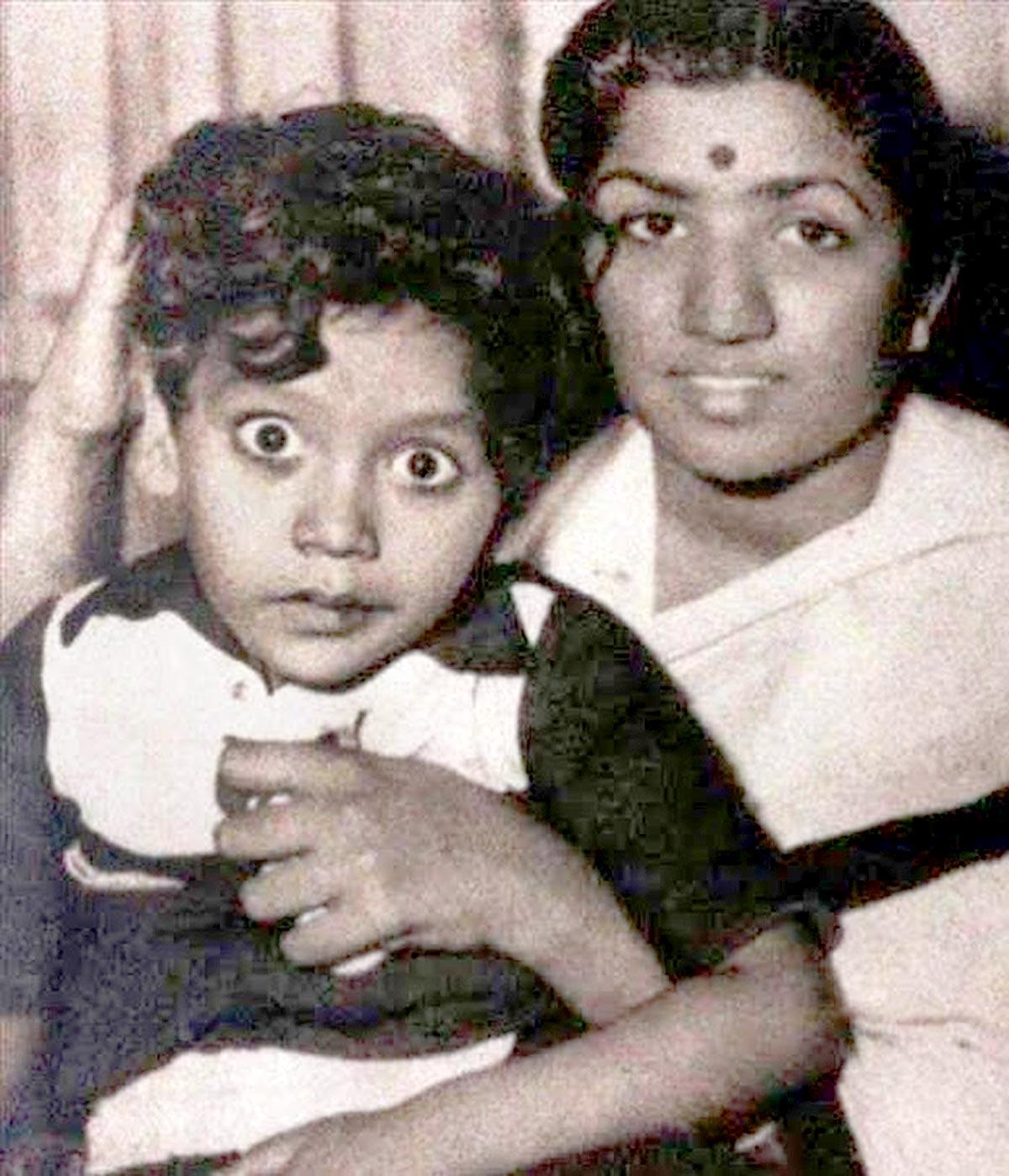 Can you guess who the future singer-musician sitting on Lataji's lap is?
He talks about his association with Lataji here.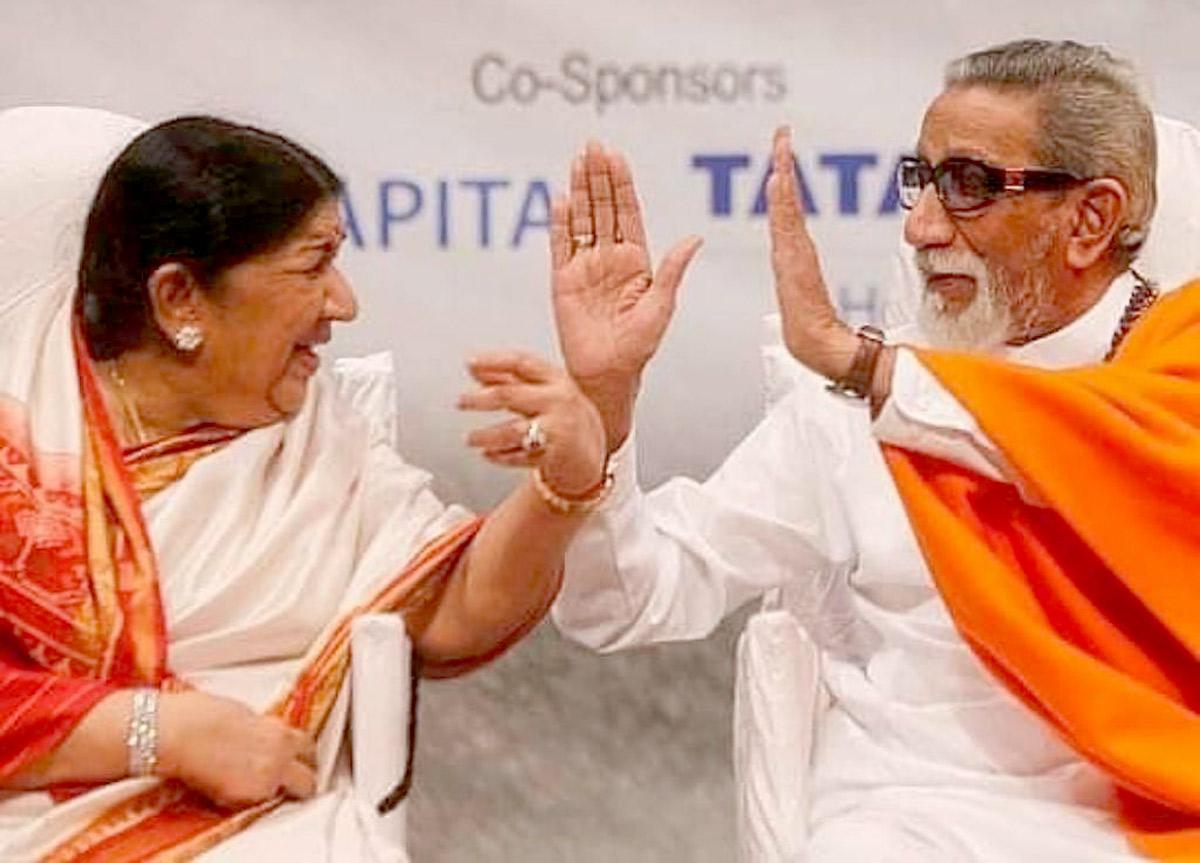 Latajiwith Shiv Sena founder Balasaheb Thackeray.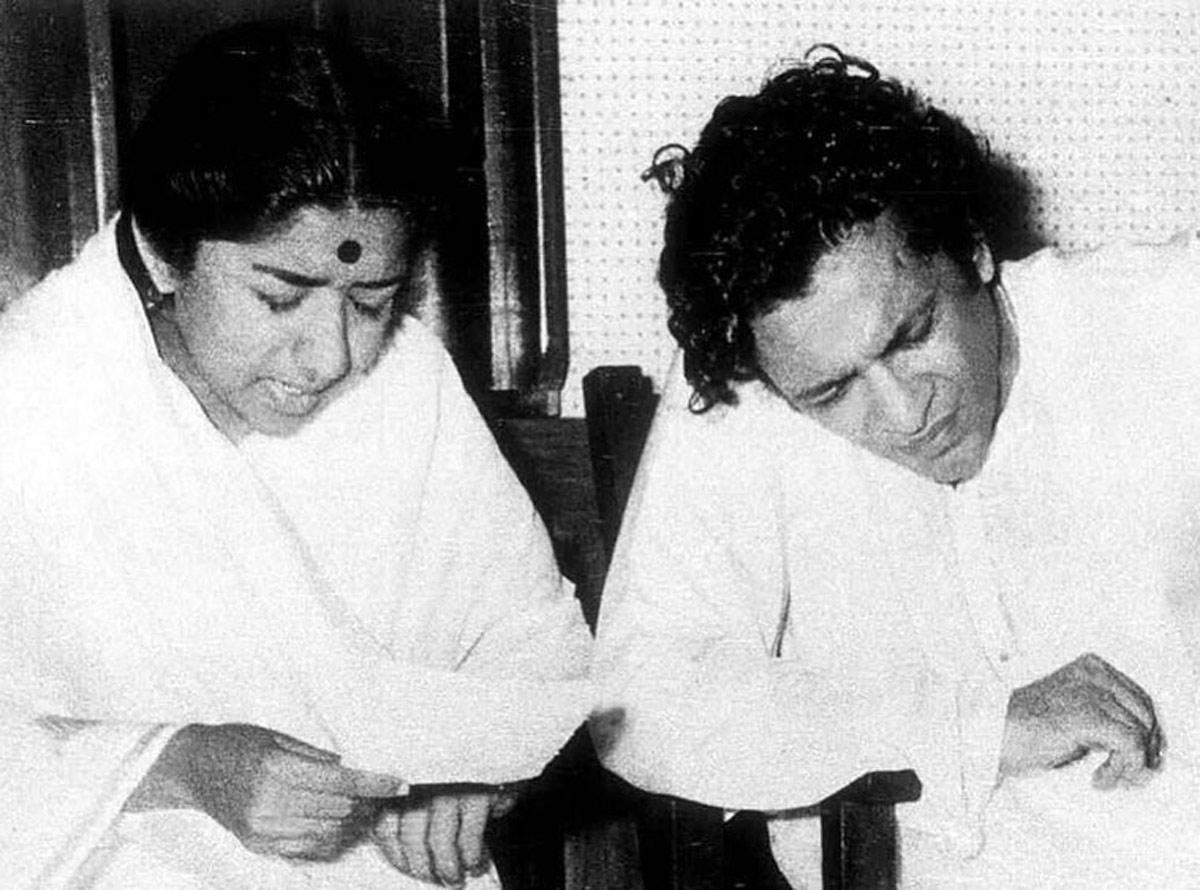 Two legends in one frame: Lata Mangeshkar with sitar maestro Pandit Ravi Shankar.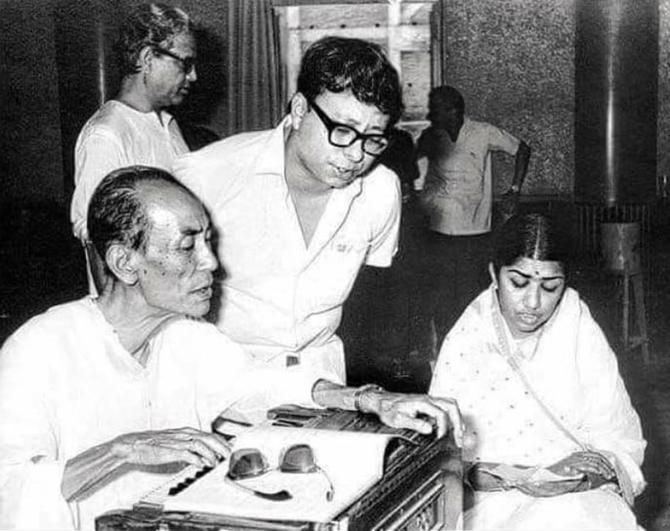 Lataji with composers Sachin Dev Burman and Rahul Dev Burman, who she called 'Dada' and 'Pancham' respectively.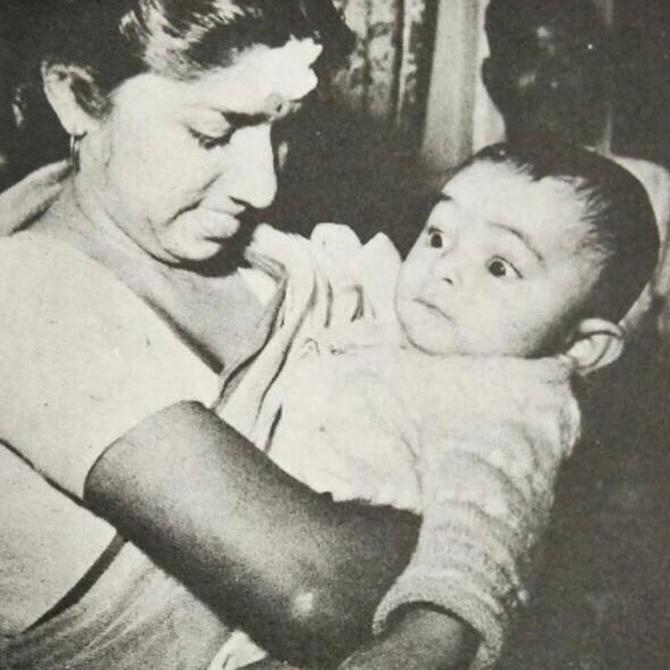 Lataji playing with little Rishi Kapoor.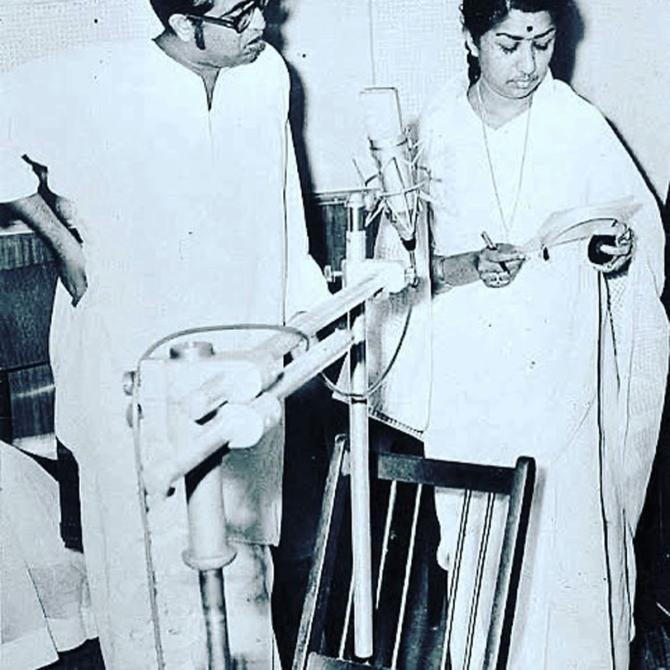 A priceless throwback picture of Lataji working with her beloved brother, composer Hridaynath Mangeshkar.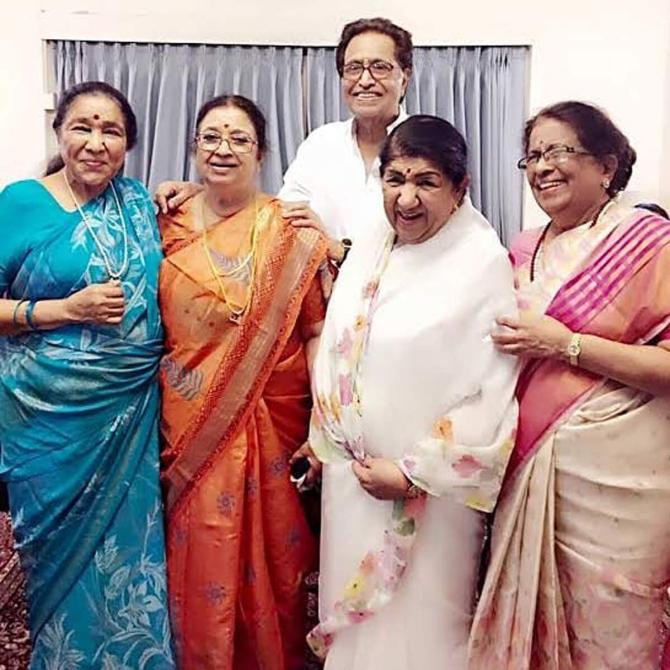 The Mangeshkars: Left to right: Asha Bhosle, Usha Mangeshkar, Lata Mangeshkar, Hridaynath Mangeshkar and Meena Khadikar.
Photographs: Kind courtesy Lata Mangeshkar/Instagram