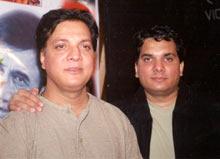 Reports of Sandhya Singh -- the murdered sister of composers Jatin and Lalit and singer-actresses Sulakshana and Vijayta Pandit -- being a desperately lonely woman seeking strangers' company for solace, has not gone down well with the family.

And the family is less than satisfied with the manner in which the probe has been carried out.

"Attempts are being made to pin the crime on the family," Lalit Pandit says. "Our children were interrogated. They were asked things about their mother which no son or daughter could even bear to hear. And now, an attempt is being to portray Sandhya as a lonely, desperate woman seeking the friendship of strangers. Sandhya's husband, who's shattered by the death, is being harassed through insensitive interrogation."

The family has approached Home Minister R R Patil to help with the case.

"Sandhya was not an unhappy woman. Her only sorrow was that her husband was in a transferable job and unable to stay in Mumbai with her while she had to stay in Mumbai for her children's education," Lalit says.

"Sandhya was very close to her daughter. Recently, her daughter, a brilliant student, left for Manipal for further studies. That was a big blow to Sandhya.
"On December 17, Sandhya was supposed to fly to Indore to be with her husband, who is posted there. She was murdered some days before that.
"Sandhya was a 50-plus lady with two grown-up children, and she's not here any more to defend herself. For people outside the family to come forward with stories of her loneliness at a time like this is very hurtful to the family. Instead of focussing on the investigation (of the murder) the attention is being deflected. Sandhya's life may have been far from perfect but does that give anyone the right to kill her?"
Lalit admits that his sister had to be admitted into the hospital once. "We always tried to visit Sandhya whenever we were on the way back from Pune to Mumbai because Sandhya's home in Nerul was on the way. Once we found her ill at home. We brought her to Juhu and admitted her to a hospital. Sandhya's sugar level had fallen and she had become disoriented and incoherent. That was the only time she was unwell.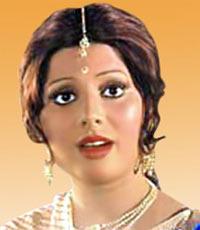 "Rather than find her assassins, why is her character being assassinated? Let's suppose she was lonely and said so to someone. How did this get into public domain?
"We had no option but to take the case to the central crime branch. We feel relieved that the honourable minster R R Patil has transferred the case into responsible hands.
"Our family is going through most horrific times. The night when I was informed that a body suspected to be Sandhya was found, was the worst night of my life. I can't begin to tell you what my wife and I went through that night as we waited for morning to proceed to identify the body.
"I have to keep up with the investigation as well as handle my brothers and sisters. If it wasn't for the support of friends like Shabana Azmi, I'd have collapsed."
Sulakshana Pandit, who is of psychologically frail health, has yet to be informed of Sandhya's death. "The whole family would have to break the news to her as gently as possible," says Lalit. "It isn't easy."