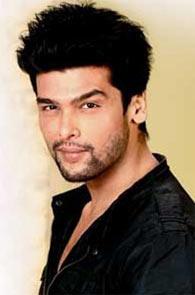 According to the latest buzz, model Kushal Tandon will re-enter reality TV show Bigg Boss on Wednesday evening. The show will be telecast on Thursday, November 21.

Kushal had been ousted from the show for his violent act towards housemate Andy.


After a lot of thought, the channel has decided to send Kushal back into the reality show, and boost TRP ratings.
Apparently, Kushal's eviction had upset his fans. Fans were also upset with host Salman Khan for his rude behavior towards the contestant, and tweeted against the star.
Recently, Andy had openly disapproved the idea of Kushal returning to the show, when Salman asked him about it. Armaan and Tanishaa also opposed the idea. It would be interesting to see their reactions.
Gauahar will probably be the happiest to have Tandon back on the show.
With the actor's probable re-entry, a possible clash between him and Ajaz Khan is likely, as the latter has been openly flirting with Gauahar.