'It (life) has completely become different from what it used to be.'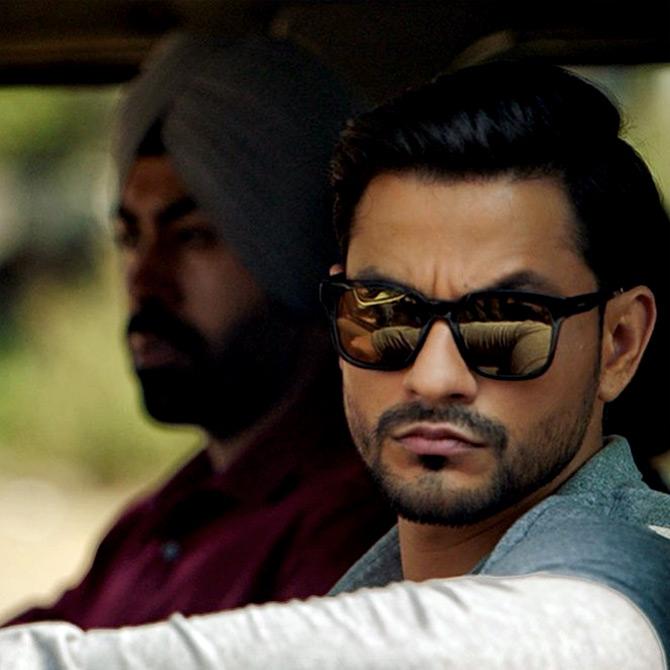 Karan Johar's Kalank may have turned out to be one of 2019's biggest cinematic disappointments but one actor in its ensemble cast shone bright, garnering positive response from critics and audiences alike.
We are talking about Kunal Kemmu, who plays Abdul Khan, Varun Dhawan's bestie with a secret motive.
Kemmu tells Rediff.com Contributor Mohnish Singh what it feels like when the film you are starring in tanks but your performance is appreciated.
You have been praised for your work in Kalank but the movie failed to leave a mark on the box office. How does it feel when your work is appreciated but the film tanks?
It's a bitter-sweet feeling.
I am very humbled by the response coming my way.
I am very, very happy because I think that's what every actor works for.
We have to know that, at the end of the day, it's in the hands of the audience. If they don't like something, it's not going to work.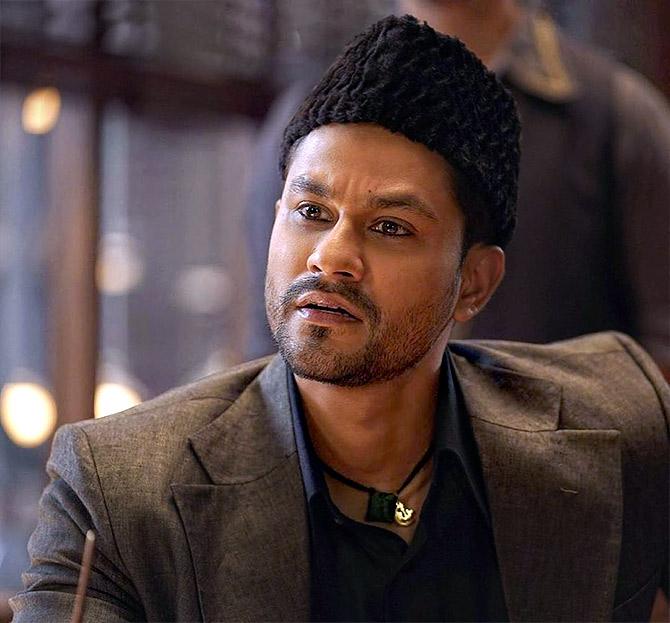 What do you think went wrong with the film?
I don't know.
When you are doing a film, at some point, you lose some objectivity.
It's unfair for me to answer that question because, if I was just an audience member watching the film, I might have said, 'Okay, this is what I felt.'
When we watch a film as actors, you have to understand that we always see much more than what's on screen.
We have memories attached with everything.
So it will never be as objective as somebody who is watching it for the first time.
What's keeping you busy these days?
I just finished Abhay (a web series for ZEE5) and I'm shooting for Malang now.
What drew you to the digital space?
You know, I am a binge watcher myself.
I consume a lot of web shows from all around the world.
In the last two years, a lot of interesting work has been happening in the web space.
Also, I have been getting a lot of scripts for web shows.
When Abhay came my way, it was an instinctive decision because I really liked this space and this character.
I personally like crime and investigative kind of shows.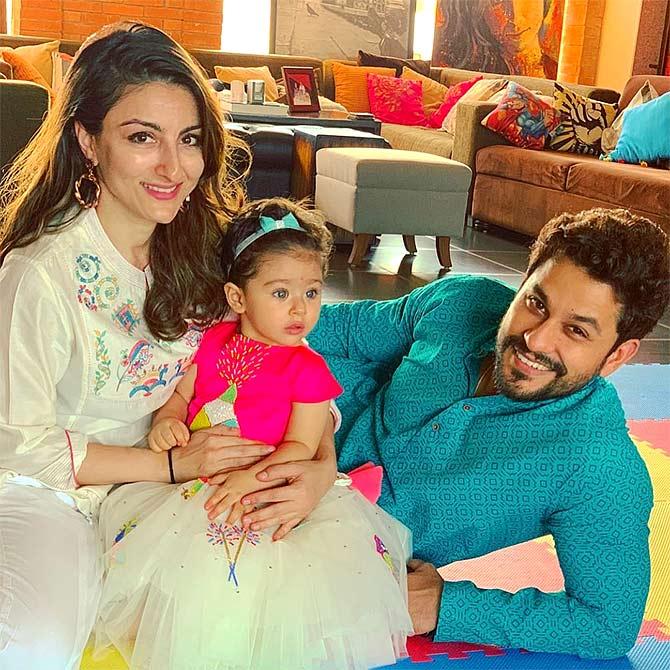 Do you think digital will pose a threat to traditional cinema in the long run?
I don't know. In the West, they spoke about it but it's co-existing in a way.
In fact, there are a lot of films that would not find a theatrical release or would not be made because it would not make sense financially. Thanks to the web space, a lot of streamers are making original films.
So it may become a symbiotic relationship where they help each other.
Piracy is a big problem because people watch films on their phones now. Pirated versions of movies are available for Rs 10.
But a lot of movies, which are not pirated, are also consumed on the phone.
There are platforms that are buying these films and it's not expensive to subscribe to some of them.
But that's keeping audiences away from theatres as they are watching content on mobile.
At least it takes care of the piracy.
People who want to go to the theatres will go anyway because you have to wait for three-four weeks if you want to see a movie on the web.
There are films you will love to watch on big screens.
So maybe the kind of films that we make for the big screen might change.
Like Baahubali and Kalank. These are films where you want to enjoy the sets and the canvas they are shot on, on a big screen.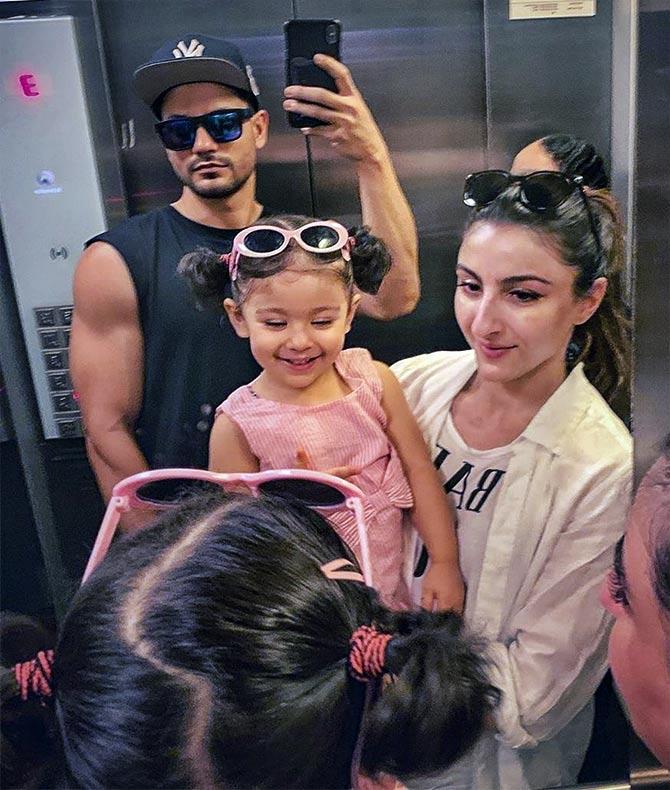 Does the length of a role matter to you?
More than the length, it's the meat of the character that is more important.
It does not matter if you are on screen, standing in the corner for the whole film, as opposed to doing something that stands out in two scenes.
Screen length is the second of my worries.
The first is the character, what he does in the film and how important he is to the story.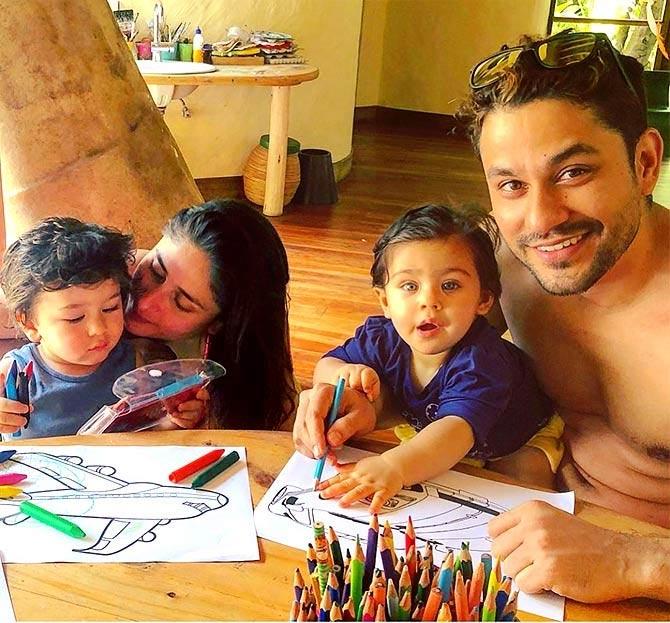 You have done some good films in your career but somehow they did not fare well at the box office. Do you sometimes feel luck doesn't favour you?
I am a person who is greedy to do better in life, to do more in life.
Nobody likes to have films that didn't work.
I have had my share of flops and it's very discouraging. It's pathetic to be on that side.
But, you know, luck is such a double-edged thing.
I might say that I have been unlucky but, at the same time, I am lucky enough to still be relevant and get opportunities to do the work that I want to do.
I am lucky to be sitting here and talking to you about the films that I am doing as opposed to saying that I did my last film five years ago and that I have not worked since.
Apart from acting, what other avenues would you like to explore?
I tried my hand at writing Go Goa Gone. That's something I really enjoyed.
Direction, maybe in the future.
Now, I want to concentrate on acting.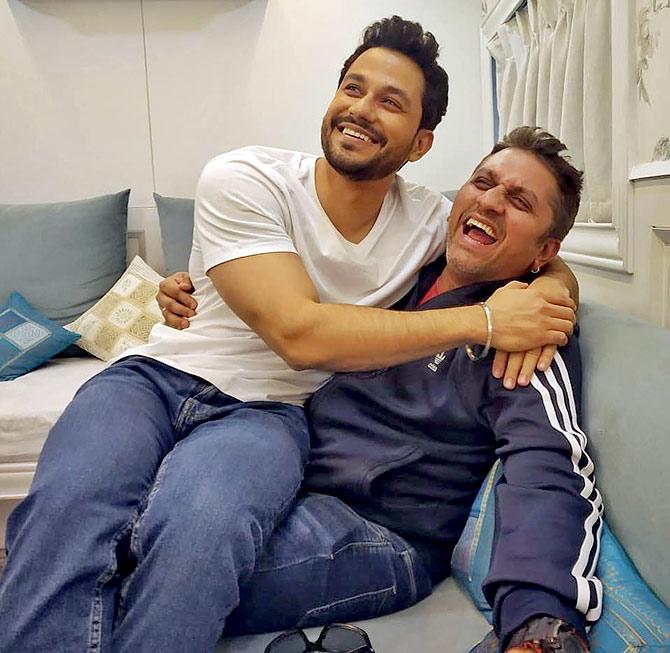 How excited are you about teaming up with Mohit Suri again for Malang?
I am very excited to work with Anil Kapoor, Aditya Roy Kapur and Disha Patani.
I love Mohit Suri, more so because he was my first director (in Kalyug).
There are lots of reasons to be excited about the film.
What's the progress on Golmaal 5 and Go Goa Gone 2?

Of course, the intent is to make it (Golmaal 5). I think we kind of made an announcement in the song Aankh Marey, where the five of us made an appearance.
We are planning to do it in 2020. But nothing is official yet.
It may happen after Sooryavanshi.
Go Goa Gone 2 will happen too. We are dying to make that film!
How has fatherhood changed your life?
Life has completely changed from what it used to be.
My body clock is changing, my timetable is changing, my priorities are changing and it's all worth it because I love being Inaaya's father and I love her.
What do you have to say about paparazzi following star kids everywhere?
The paparazzi culture is very new to us; we are still learning it.
I think the paparazzi also wonders what are they supposed to do.
In the couple of experiences that I have had, I have told them 'Please, let us be', and they have.
Sometimes, there are zoom lenses. So we are figuring this out.
It has not got ugly and I hope it never does.
I think we have responsible paparazzi as well.