American reality TV star Kim Kardashian is all set to make an appearance on Bigg Boss 8.
Some of the housemates and their host have a thing or two to say about newest development which may or may not be a figment of our imagination.
Go figure!

One of the most famous faces in the world, 34-year-old Kim Kardashian has been summoned to stir things up a bit for waning interest and TRPS for the current season of Bigg Boss.

Will she bring the big boost with her?
We don't know about that yet but here, we take a shot at what host Salman Khan and a few members of his Bigg Boss coterie are probably thinking right now...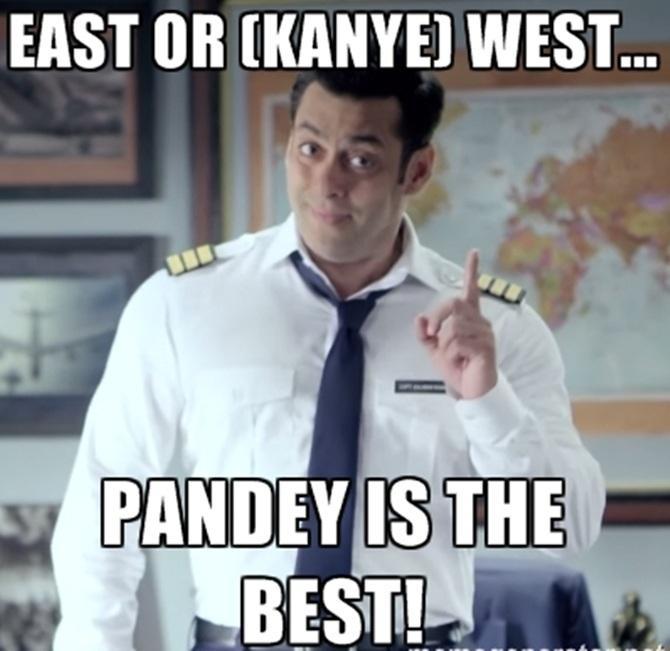 Salman is, in all likelihood, planning ways to floor the Armenian-American beauty by self-referencing.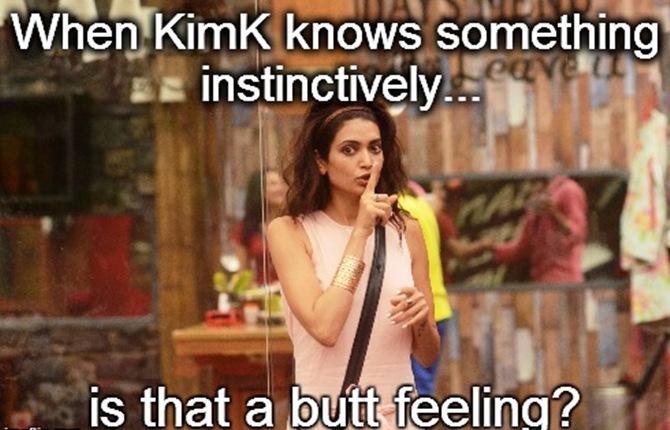 Karishma Tanna, who narrowly escaped elimination last week, is probably so relieved, she's being all PUNNY!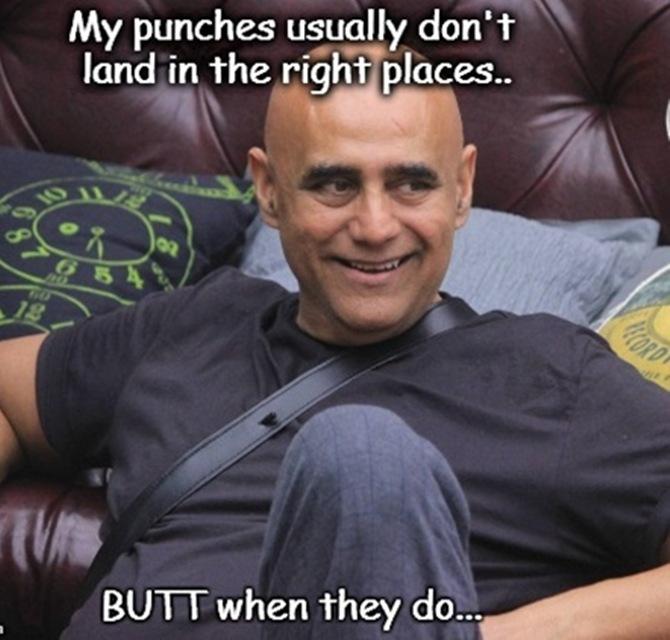 Puneet Issar's wordplay will probably be way off mark too.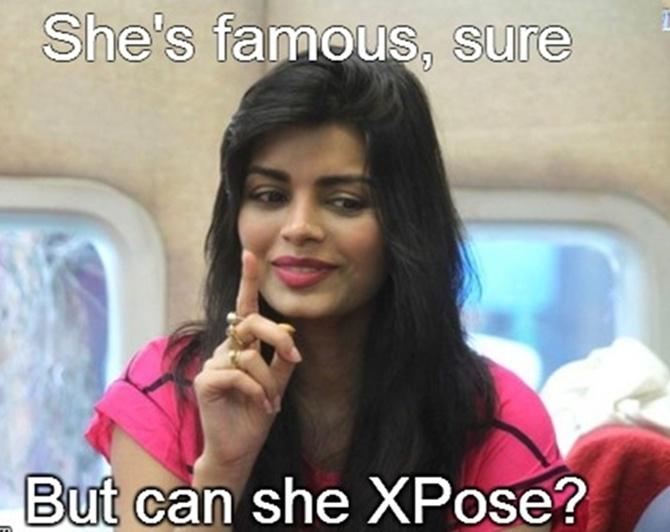 And XPose starlet Sonali Raut raises a pertinent question.
This is a humour feature and must be taken with a pinch of salt. All images used here for representational purposes only.