Among those who are deeply saddened by music composer Khayyam's passing is ghazal maestro Talat Aziz.
"Khayyamsaab was like my father and he loved me like a son,' he tells Subhash K Jha, in this touching tribute:
I feel the loss deeply.
I was by his bedside throughout his illness. I actually watched him go and saw a golden era come to an end.
Khayyamsaab was a perfectionist.
I remember the ghazal, Nagma-e-Jaan Saaz-e-Dil that I recorded with him for Gautam Ghose's Yatra.
He made me do 20 takes.
My most memorable song with him was Phir chidi raat baat phoolon ki in Bazaar in 1982.
I was young, and was going to sing with Lata Mangeshkar for the first time.
The recording engineer was Sharmaji, an imposing and senior person with a stern look, who reputedly was so senior that he could even ask Lataji for a retake.
We were going to record live, with the full 60-piece orchestra.
I was nervous. If I made a mistake, everyone would have to do a re-take.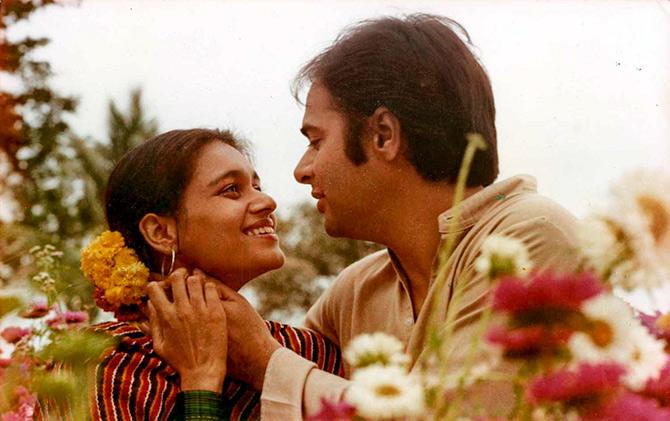 Khayyamsaab made me rehearse for almost two weeks at his residence.
On the day of the recording, Lataji and I stood in the singers' booth, ready for the take.
I blurted out, "I am very nervous."
Lataji told me very sweetly, "Why? You are such a good singer."
Without realising what I was saying next, I asked her, "How do you know that? You haven't heard me sing."
She smiled sweetly and said, "I heard you on the TV show Aarohi and you sing nicely."
She was being supportive to a newcomer and that was her greatness.
She cautioned me that Khayyamsaab was a perfectionist and famous for his 'one more safety take', so I better be prepared for it.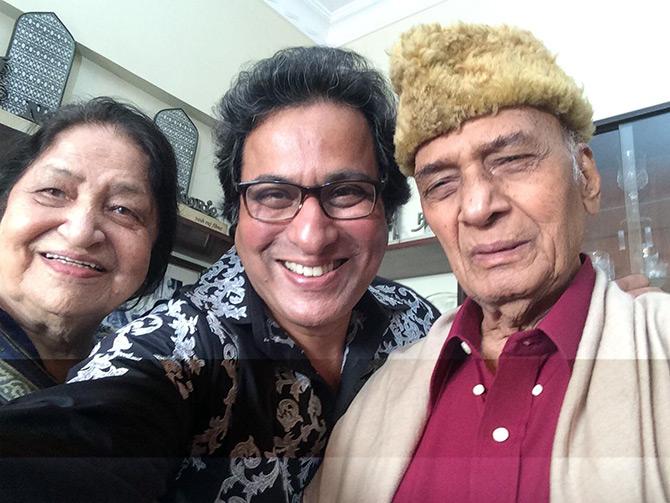 The recording started and after a number of takes, Khayyamsaab's voice came over the headphone, "Wah! Lataji kya mast hai ! Wah!"
Lataji smiled and said, under her breath, "Now he will come and ask for a safety take."
And right on cue, Khayyamsaab entered the singers' booth, and asked for the safety take.
The ghazal has become so iconic that even singers like Mehdi Hasansaab, my guru, said I had sung well.
It was the combined genius of Khayyam and Lataji, which helped me.